Mark Capistrano in conversation with Anne Coleman from the Ontario Living Wage Network and Jon Rennie, Author of "Building a World with Better Bosses" speak about the importance of paying someone, at minimum, a Living Wage. Jon recently shared his thoughts on this topic: "Leadership is not about the title or paycheque, it's about a passion for the cause and a love for the people. The entire province of Ontario is either dealing with situations of affordable housing, available housing, or combination of both. Cost of living prices are increasing and yet not one area in Ontario, is the minimum wage, the Living Wage." How can we make a difference?
---
Speakers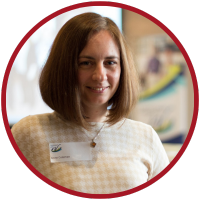 Anne Coleman
Campaign Manager
Ontario Living Wage Network
Through Anne's past experience as the program manager for Living Wage Waterloo Region and the employer program manager for the OLWN, she has worked with a variety of employers as they become certified for paying a living wage.
She took part in the campaign to encourage the City of Cambridge to adopt the living wage and continues to sit at the table as the municipality works to become a living wage Champion. Anne has worked with local community living wage groups across Ontario to support their work to raise wages across the province by providing tools and guidance.
---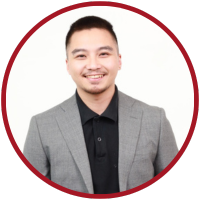 Mark Capistrano
Workforce Development Co-ordinator
Tourism Industry Association of Ontario
Mark is currently the Workforce Development Coordinator for Tourism Industry Association of Ontario. He leads two specific projects: A Three Fires Collaborative Quest and the Discover Ability Network program that promote growth and inclusion in the tourism industry. A former student for the Tourism Travel Services Management program at Humber College, he learned the vital skills and knowledge it takes and implemented that in his career. He has a passion for travel and is an aspiring wellness travel entrepreneur.