Event Details
Come out for the first annual New Heights Cannabis Tourism Summit, where the tourism industry will intersect with the cannabis industry for one day at Blue Mountain Village Conference Centre on Monday, October 28th.
Find out everything you need to know about Canada's emerging cannabis industry including creating a cannabis tourism product, how to market it, legal & compliance, social media, PR and more. Cannabis tourism is the next best thing and now that edibles will be launching in October 2019, it presents an even bigger opportunity for many tourism cannabis experiences!
---
What is it?
A 1-day tourism leadership conference highlighting trailblazing experiences to drive tourism in the cannabis space. A highly interactive and inspirational day. Engaging conversations and demonstrations with powerhouse leaders that can guide the tourism industry on developing tourism through cannabis.
---
Who should attend?
Companies and organizations who are curious and want to explore cannabis tourism to determine if it is right for them. Individuals that wish to learn from cutting-edge brand leaders about how to play in the space in order to capitalize on recreational legalization.
Please note: you must be 19 years of age and older to attend this event. Photo ID is required.
---
Why attend?
Gain insights on developments including edibles, beverages and other consumer trends within the cannabis tourism landscape. Be inspired by world-class examples of cannabis tourism. Leave with big ideas, step-by-step processes, resources and tools for developing your own cannabis tourism product including marketing, PR, legal & compliance. Participate in an energizing learning environment including presentations, interactive sessions, demonstrations, sampling and networking!
---
What is a cannabis tourism product?
There are many types of cannabis tourism products that can be designed to attract new travellers or provide new experiences for your existing customers. Examples include: Culinary Experiences, Grow Op Tours, Weed & Wine Tours, Spa & Wellness, Weed Yoga, Cannabis Hotel, Dispensary Tours, Cannabis Festivals & Events, Cannabis Business Conferences and more!
Check back regularly for program updates or visit CannabisTourismSummit.com to stay up to-date on all things cannabis related.
7:30 – 8:30am

Registration & Breakfast

Registration, networking and exhibitor engagement in marketplace.

8:30 – 8:45am

Welcome Remarks

Master of Ceremony opening remarks and introduction to the day's agenda.

8:45 – 9:15am

How to Design Tourism Product

Jennifer Mason, President JLM Strategic Marketing Inc.

Understand the process of designing and building a cannabis tourism experience. Explore case studies of successful cannabis tourism that are driving new revenue to tour operators, resorts, attractions and venues. Walk away with valuable information, a 5-Step Process and tools to develop your own.

9:15 – 9:45am

Research, Trends & Data

Keynote: Speaker to be Announced

Expert speakers sharing data, research and market trends on the intersection of cannabis and tourism.

9:45 – 10:30am

Hi Cannada – Branding & Building Audiences in Canna-tourism

Jacquie Court, Wine, Weed & Women Podcaster

Mike Rumble, epitaph Group

Through our 'canna-tourism playbook' video, we'll share information and trends in the canna-tourism industry and some insightful case studies on destinations that were early-adopters of legalization in the U.S. We'll look at what's working, what isn't and we'll share some ideas on how to promote Ontario as an ideal cannabis destination.

10:30 – 10:45am

Coffee & Networking

Refreshments served in the marketplace.

10:45 – 11:30am

Tourism Trailblazers

Wendy Forwell, CEO, Cannabis Hotels

Karen Mariano, Director of Tourism, On the Ridge

Hear from tourism businesses in Canada leading the charge in building cannabis tourism experiences, taking risks, and developing new and exciting products that will attract new visitors to their destination.

11:30 – Noon

Culinary Cannabis Experiences

David Brott, Co-Founder & Director, Culinary Cannabis Association (CCA)

Culinary experiences are a big part of a tourist's vacation and explore the exciting world of cannabis is a new and growing trend in Ontario as edibles become legal. Learn what you need from a legal, food safety, menu planning and how to properly dose when creating a cannabis culinary experience that will attract guests who want to experience the product in a new an inspiring way.

Noon – 12:45pm

Lunch & Networking

Lunch, networking and exhibitor engagement in marketplace.

12:45 – 1:30pm

Legal & Compliance

Aleya MacFayden, Director, Cannabis Vertical for Postmedia Inc.

What you need to know from a regulatory, legal and compliance perspective. Learn from a panel of experts on worker and guest safety, how to market within the law, employee training and more.

1:30 – 4:00pm

Interactive BigStorming® Workshop

Marilyn Barefoot, Founder, Barefoot Brainstorming

Marilyn, your high-energy, inspiring and engaging leader will host a productive session for delegates. Participate in a group brainstorm, where participants will collaboratively generate big, innovative ideas for the tourism industry focusing on the creation of products and experiences in the recreational cannabis.

4:00 – 4:20pm

Coffee & Networking

Refreshments served in the marketplace.

4:20 – 4:50pm

PR & Social Media

Emily Clarey, Cannabis Vertical Lead, Snapchat Canada

Bridget Hoffer, Co-Founder, Marigold Marketing & PR and Canndora

Discussion on PR & social media and the critical role they play in the cannabis space – influencer strategies, how to tell your stories, resources & tapping into the hearts and minds of consumers, overcoming stigma, where to learn about investors, market trends and more!

4:50 – 5:00pm

Summary

Wrap up of the day and closing remarks.

5:00 – 6:30pm

Reception

Enjoy networking with delegates while tasting delicious culinary experiences through a specially curated menu of food and beverages.
Jennifer Mason
President
JLM Strategic Marketing Inc.
Jennifer is a dynamic and charismatic leader known to inspire teams to drive transformational business results. She loves working with clients to truly understand their business, sales and marketing challenges in order to develop cutting-edge and innovative communication strategies that stand out and get noticed. She has worked with many major brands and launched campaigns seen by millions of people over her 20 year+ career, including Ontario Tourism, Tourism Toronto, Coca-Cola, Coors Light, CIBC, Subway, Nestlé and Nik Wallenda to name a few.
Most recently, Jennifer developed and hosted the first annual New Heights Cannabis Marketing Summit in Toronto to a sold-out audience of senior-level marketers from all aspects of the cannabis industry. Jennifer's ability to create a positive dynamic with a diverse group of people and inspire teams means she's much in demand.
---
Marilyn Barefoot
Founder
Barefoot Brainstorming
Marilyn Barefoot is classically trained in tier one companies like Coca-Cola, McDonald's, General Mills, Nike and Microsoft, Marilyn combines a wickedly smart and analytical brain with a creative spirit that knows no bounds. A summa cum laude graduate from major advertising agencies like Vickers & Benson, Bozell Palmer Bonner, Cossette Communications and BBDO, Marilyn is obsessive about originality.
And as a 3-time nominee for the Rotman Canadian Woman Entrepreneur of the Year, she's business savvy too. A hands-on leader, Marilyn's high-energy brainstorming sessions (trademarked as BigStorming®) lead to powerful results. Marilyn is the one who inspires teams to look at every project as an opportunity to be original! Her ultimate goal is to unlock the boundless creativity that exists within all organizations and individuals.
---
Jacquie Court
Digital Content Creator | Producer | Owner
Once Upon a Brand
Jacquie is a seasoned digital content strategist, storyteller, creator and producer with over 20 years in the advertising, public relations and social media industry. She is able to combine her experience from in creative, research and strategy to create content that captures attention, evokes conversation and increases share of voice.

Her writing and strategic experience includes work on brands such as Beauti-Tone, Aveeno, J&J, BMW, Crown Royal, Johnnie Walker, Smirnoff, Mattel, Scotiabank, Canadian Tourism Commission, Home Hardware and Subaru to name a few. Her strategic approach to content has helped brands increase their scope of reach to include millennials and Gen-xers. Jacquie's' work as social media content creator for the Canadian Tourism Commission's NYC Summer campaign in partnership with NBC won a 2013 HSMAI Gold Adrian Award. She has worked at the Account Director and Content Director level for several advertising agencies such as john st, FCB Canada, DDB Canada, Bensimon Byrne and Cundari.
---
Mike Rumble
CEO
epitaph Group
Leading large, national clients including TELUS and TD over the past 20 years, Mike Rumble left big agency in 2018 to launch Epitaph Group. Epitaph's new media agency model is currently focussed on Cannabis, a highly regulated category, supporting one of Canada's largest LPs – HEXO Operations – and Truss, a joint venture between HEXO and Molson Coors Brewing Company. From awareness to performance, Mike's focus has always been strictly on the consumer and developing experiences that create meaningful connections between brands and human beings. As Epitaph continues to grow beyond just this category, so does their commitment to being an authentic and inspired agency, with integrity.
---
Aleya MacFayden
Director, Cannabis Vertical
Postmedia Inc.
Aleya is the Director, Cannabis Vertical for Postmedia Inc. In this role, Aleya leads the vertical strategy, works cross-functionally to develop and operationalize industry-leading print and digital advertising solutions and is the prime for cannabis compliance. Aleya has a track-record of successfully building new revenue growth strategies for organizations experiencing rapid transformation. Aleya has her BBA from Wilfrid Laurier University and her MBA from Queens University.
---
Wendy Forwell
CEO
Cannabis Hotels
Wendy Forwell is a trailblazer in cannabis tourism, she recently founded and is CEO of Cannabis Hotels, a complete cannabis-friendly travel advisory, visit Hotelscannabis.com. Recreational users are ready for the budding industry of Cannabis Tourism. Cannabis Hotels is the single best source for travellers planning a cannabis-friendly trip. These travellers need information about cannabis-friendly accommodations, tours, retail, experiences and events. Tourists want to know where to safely purchase and use quality product. The Cannabis Hotels website is easy and intuitive, visitors simply type in the destination and the they will have tourism options and detailed information by region including travel guides with maps, online photos and reviews from other travellers.
Wendy brings 25 years of leadership experience in the technology business development industry. Her passion of travel and cannabis led to the start-up of Cannabis Hotels in October of 2018. Wendy loves to travel with her 6 amazing children and 3 grandchildren.
---
Emily Clarey
Cannabis Vertical Lead
Snapchat Canada
Emily is the Cannabis vertical lead for Snapchat Canada and has been a part of leading digital teams throughout her career. Since legalization in 2018, she has lead Snapchat in partnerships with multiple LP's across Canada. Always forward thinking in the cannabis space, Emily is helping to develop paid social strategy while being mindful of the nuances of the industry. With a focus on performance media and creating differentiation in the vertical, Emily is looking to continue growth in this sector and building on current success brands are seeing on Snapchat.
---
Bridget Hoffer
Co-Founder
Marigold Marketing & PR and Canndora
Bridget is the co-founder of Marigold Marketing & PR and Canndora. Marigold PR is an award-winning agency voted Canada's Top Cannabis Marketing Firm by AdCann 2018. Bridget is a communications strategist, PR, and brand expert with extensive experience in delivering integrated communications, marketing, and brand programs that achieve effective results and resonate in business, media, cannabis, and social good sectors. Her expertise ranges from developing and managing iconic Canadian brands to launching cannabis start ups to ensure awareness, relevance, and value.
From 2000 to 2014, Bridget was the executive director, communications, marketing, and brand for CBC English Services. During her tenure, CBC was ranked as one of Canada's most influential brands by Ipsos. Before joining CBC, Bridget led the communications teams for the United Way of Winnipeg and the Winnipeg Art Gallery. Currently, she is Chairperson of the Board of Directors for Safetynet Children and Youth Charities in Oakville, ON. As a leading female executive and passionate communicator in cannabis, the fastest growing industry, Bridget has been featured in The Globe & Mail, Huffington Post, cbc.ca, and
The Hamilton Spectator, among others.
---
David Brott
Co-Founder and Director
Culinary Cannabis Association (CCA)
David is a serial entrepreneur who loves bringing people together to make meaningful, useful, profitable programs and content. He has successfully started marketing and sales departments within creative agencies and Fortune 1000 corporations; as well as start-ups in Toronto, Vancouver, Los Angeles, and Taiwan. He started the Culinary Cannabis Association (CCA) to fight stigma, and to establish and refine standards and best practices for anyone interested in cooking with cannabis - helping chefs, diners, and medical patients explore culinary cannabis the way we currently explore fine wine. The CCA offers certification services seminars and interactive events that bring people, cannabis, and food together around relevant problems, ideas, and products.
---
Karen Mariano
Director of Tourism
On the Ridge
Karen is a seasoned veteran with decades of experience in the tourism industry and has demonstrated seemingly unlimited energy and enthusiasm throughout her career. Karen is someone who likes to get involved and get the absolute most out of experiences while giving back just as fully. Karen's experiences as an educator, a guide, and a natural connector prepared her well for her role as she has seen first-hand the impact of cannabis legalization on the tourism industry. Karen is passionate about removing the stigma associated with cannabis use, and this passion is exhibited with unbridled enthusiasm and a sureness that she and her colleagues have found a calling, in terms of providing visiting customers the best experience possible. Karen's influence within the Golden Horseshoe, with connections built across her many years of experience, as well as her infectious enthusiasm, gratitude, and conviction around bringing the joys of quality cannabis and quality experiences to the masses is a key part of the On the Ridge recipe for success.
Partner & Exhibitor Opportunities
Speak to us about how your cannabis or tourism brand can benefit from engaging with tourism industry businesses and professionals to drive additional revenue to your business.
Bring your brand, company and product to life in a unique and innovative way at the Summit. Leverage an existing activation or experience at this event.
Contact Jennifer Mason to find out more about our sponsor, exhibitor and partner packages.
Thanks to our wonderful partners!
Presented by:
---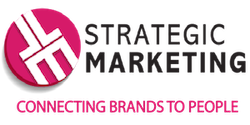 Silver Partner:
Bronze Partner:
| | | |
| --- | --- | --- |
| | | |
| | | |
Supporting Partner:
---
OTS19 delegates can receive a discounted rate at Blue Mountain Resort. This special conference rate is available three days pre- and post-event.
Book Reservation by Telephone
Call the Reservations Department at 1-877-445-0231
Quote group name - TIAO Summit Oct 2019
Use the code: GRP127980
Book Reservation Online
Additional Details
All reservations must be guaranteed by a credit card number with a first night deposit processed on 30 days of arrival and final payment due on departure by cash, credit card, certified cheque or money order
Complimentary outdoor parking is available on resort. Secured underground parking is available for guests staying in the Village or Mosaic Suites at a rate of $15.00 plus HST per day, per vehicle
Check in is at 4 p.m., check out is at 11 a.m.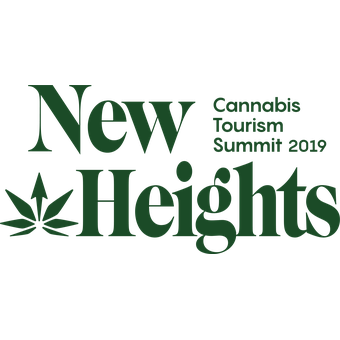 Blue Mountain Village Conference Centre