Join Justin Lafontaine, Program Lead and Founder of Tourism Innovation Lab, and Annemarie Shrouder, Principal & Founder of Annemarie Shrouder International, to discuss the Tourism Innovation Lab's DEI efforts. This includes collaborations with ITO on the Indigenous Tourism Skode Program, collaboration with the CGLCC on the 2SLGBTQ+ "Spark" Program, the Kootenay Rockies Accessible Tourism "Spark" Program, and future programming to support underrepresented and marginalized groups. We will learn about why DEI is important and an overview of recommendations for future Lab and "Spark" Programs.
Speakers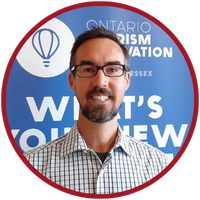 Justin Lafontaine
Program Lead & Founder
Tourism Innovation Lab
Justin has been developing innovative and award-winning tourism initiatives for over 20 years, and currently leads Tourism Innovation Lab, an incubator created to find, foster and support new tourism ideas and entrepreneurs through seed grants and mentorships. The Lab and its "Spark" Program were launched in Windsor Essex in 2018 and have now expanded to regions across Ontario and British Columbia.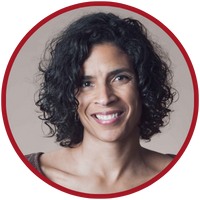 Annemarie Shrouder
Principal & Founder
Annemarie Shrouder International
Annemarie Shrouder – international best-selling author of Being Brown in a Black and White World: Conversations for Leaders on Race, Racism, and Belonging - has spent more than 20 years in the field of Equity, Diversity & Inclusion (EDI) as a facilitator, consultant, and international speaker. An expert in EDI with a Masters in Bias Awareness, Annemarie assists in the creation of healthy workplace communities through her Signature Methodology and Inclusive Leadership Program. Organizations turn to Annemarie when they are looking to build environments where people can learn and are supported, and where they are acknowledged and valued. She also delivers presentations and keynotes and can be booked for speaking engagements that inspire people to notice more and raise awareness about the importance of inclusion. Annemarie works with diversity broadly and specializes in racial equity; she is passionate about healing the racial divide.