Sometimes you just need to speak to someone who looks like you, lives like you, and enjoys their job. Join Leni Brem from TIAO, and Justin Lafontaine from Tourism Innovation Lab as they discuss the unique Mentorship app that is designed with the Tourism Workforce Sustainability Program. Do you need a mentor? Why is it so effective? Does your mentor have to be a C-Suite Executive, and not in your own community? Join us and learn more to share with your team.
---
Speakers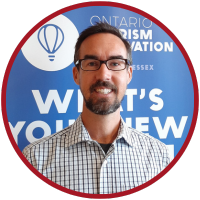 Justin Lafontaine
Program Lead & Founder
Tourism Innovation Lab
Justin has been developing innovative and award-winning tourism initiatives for over 20 years, and currently leads Tourism Innovation Lab, an incubator created to find, foster and support new tourism ideas and entrepreneurs through seed grants and mentorships. The Lab and its "Spark" Program were launched in Windsor Essex in 2018 and have now expanded to regions across Ontario and British Columbia.
---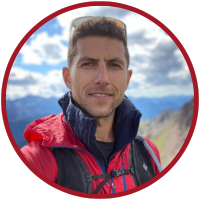 Alex Berlyand
Outreach & BC Programs Coordinator
Tourism Innovation Lab
As Outreach & BC Program Coordinator, Alex leads the research and development of new markets and regions where the "Spark" program can expand to and coordinates program launch and delivery. This involves consultations with local stakeholders and tourism partners and general program support in collaboration with industry, corporate and community partners. Alex is also the Co-Founder of Parkbus, the world's first dedicated city-to-park bus network spanning over 60 parks across Canada with seasonal hubs in Toronto, Vancouver, Ottawa, Halifax, Edmonton and Montreal. Parkbus is a non-profit initiative run in collaboration with Parks Canada, MEC, Ontario Parks, BC Parks and dozens of other public and private organizations.
---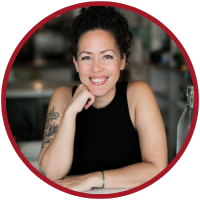 Leni Brem
Project Manager - Tourism Workforce Sustainability Program
Tourism Industry Association of Ontario
With over 20 years in hospitality, food, events and tourism in the GTA and Ontario, Leni's focus is on making a positive impact on people and communities. She brings a wealth of experience across different organization types, strong collaboration and relationship-building skills, and a bold vision for a more inclusive and values-driven tourism industry. She's passionate about connecting purpose-driven organizations with people, resources, and solutions that combine values and productivity. Through her company, Brem Consulting Inc., she has worked with multiple non-profit associations on province-wide projects with major impact.

Leni is currently the Secretary for the York Region Arts Council Board of Directors and sits on the Board of Directors for RTO 6 (Central Counties Tourism) and the Culinary Tourism Alliance's Diversity, Equity and Inclusion Committee.