Event Details
Join us on February 20th — because tourism matters.
Come together with leaders from industry and government to hear from subject matter experts on critical issues for tourism. This year's topics range from the Municipal Accommodation Tax, to the power of value add through tourism in agribusiness models, and working with municipal governments.
---
Cancellation Policy
Please be advised that the Tourism Issues Forum does not offer refunds or cancellations for registration. Substitutions are permitted. If you have any questions or concerns, please call the TIAO office at 416-483-1691.
To keep up to date on all program updates, subscribe to our
newsletter.
---
Rapid Fire - Rules Are Changing
Beth Potter,
President & CEO, Tourism Industry Association of Ontario (TIAO)
Stay tuned for a session description
---
Agri-Business Panel
Rebecca Mackenzie, President & CEO, Culinary Tourism Alliance
Ryan Crawford, Executive Chef, Backhouse
Cindy Taylor, Owner, Transvaal Farm
Are you interested in learning about developing and growing an Agri-Tourism operation in Ontario? The subject matter experts on the panel will speak to what you need, ranging from land, climate, infrastructure, to resources and staff. We will learn what it means for an agricultural business to expand the operational focus from production to people, as well as what is required to develop a business strategy that seeks to capture the market of both from the outset.
---
Working With Municipalities
Michele Harris,
Director of Economic and Community Development, Municipality of Grey Highlands
Stay tuned for a session description
---
Working Groups & Presentation
Moderated by Beth Potter, President & CEO, Tourism Industry Association of Ontario (TIAO)
---
MAT - Lessons Learned from Salt Lake City
Scott Beck,
President & CEO, Tourism Toronto
The Municipal Accommodation Tax (MAT) is the new reality for the destination marketing and tourism industry in Ontario. The MAT is a transformational funding source that can grow tourism product development and promotion in every region of the province. However, we know that for this tax to function we must have very clear governance and reporting structures in place with our local municipality, relationships with the traditional overnight accommodations industry, and provincial and municipal regulation that is clear and enforceable.
Hear from Tourism Toronto's President and CEO, Scott Beck, on what we can learn from other jurisdictions as we look at what was accomplished, and the lessons learned from the Transient Room Tax in Utah.
---
Bear Pit
Anthony Annunziata,
President, Tourism Niagara Canada
Mishka Balsom,
President & CEO, Greater Niagara Chamber of Commerce
Janice Thomson, President & CEO, Niagara Falls Tourism
Kelly Provost, Economic Development Officer, Niagara Economic Development
Lisa LaVecchia, President & CEO, Destination Ontario
Magdalena Kaiser, Director of Public Relations, WMAO - Wine Marketing Association of Ontario
Aaron Dobbin, President & CEO, WGAO - Winery & Grower Alliance of Ontario
Beth Potter,
President & CEO, Tourism Industry Association of Ontario (TIAO)
Stay tuned for a session description
Speakers
---
Michele Harris
Director, Economic & Community Development
Municipality of Grey Highlands
A graduate of the University of Toronto, Michele has a passion for placemaking and rural community development, often being referred to as a change-agent for using innovation, leadership & outside-the-box thinking to deliver impactful and successful outcomes.
Her extensive background in marketing and media includes work with the Canadian Broadcasting Corporation, as well as owning an award-winning boutique marketing agency.
During her tenure as CEO of Headwaters Tourism, the work of her team was recognized with numerous national and provincial awards for marketing, innovation, and regional economic development.
At the end of 2018 Michele decided it was time to bring her skills to the place she calls home. As Director of Economic & Community Development for Grey Highlands, she is working to position the Municipality for the future by building a strong, resilient and sustainable community through innovation, collaboration and community engagement.
Michele has served (and continues to serve) on the boards of several provincial and municipal tourism and economic development organizations, has been a professor and served on the Academic Advisory Committee at Humber College, and is a seasoned speaker on tourism, innovation and regional community development.
---
Scott Beck
President & CEO
Tourism Toronto
Following an extensive international search, Scott Beck became the President and CEO of Tourism Toronto in October 2019. For the past 14 years, Beck was the President and CEO of Visit Salt Lake in Salt Lake City, UT. A proven leader in the destination sales and marketing industry, he served on the Executive Committee of Destinations International for six years and served as the organization's International Board Chair from 2014-2015.
Before joining Visit Salt Lake, Beck worked in the hotel industry for 18 years, most recently with Ocean Properties Ltd. (OPL) as the General Manager of the Salt Lake Marriott City Center. While at OPL, Scott spent time in B.C. and Alberta working on a task force with OPL's Canadian affiliate, Atlific Hotels. Prior to his time with OPL, Scott served as Director of Sales and Marketing for Sundance Resort in Provo, Utah.
---
Anthony Annunziata
President
Tourism Niagara Canada
Anthony Annunziata is the President of Tourism Niagara Canada, where he is responsible for overseeing the planning, development and execution of Niagara's marketing and advertising initiatives. He also generates top line revenue by increasing market share for the destination, through paid media, sales, earned media, and leveraging partner brands within the destination.
Prior to his current role, Anthony previous roles included: Vice President of Marketing for Marriott Hotels Niagara, Vice President of Marketing for Hilton Hotel and Suites in Niagara Falls, and Vice President of Marketing for Niagara Casinos .
---
Mishka Balsom
President & CEO
Greater Niagara Chamber of Commerce (GNCC)
Mishka Balsom is the President and CEO of the Greater Niagara Chamber of Commerce (GNCC), responsible for developing and implementing initiatives that are designed to strengthen the business climate in Niagara and support the economic prosperity of the region. Under her leadership, the GNCC launched a number of new programs, collaborative partnerships not only within the region but throughout Ontario and NY State.
Mishka has positioned the GNCC as one of the region's most credible and visible voices of business. Determined and passionate, she is positively advancing change through collaboration, adaptability and sound decision-making. In an effort to support the growth of Niagara's economy, Mishka is actively involved with a high number of community organizations within Niagara, other municipalities across Ontario and internationally, with organizations such as the Buffalo-Niagara Partnership and many more.
Prior to joining the GNCC, Mishka has successfully held senior management positions within the Canadian media industry as well as owned her own communication's company.
---
Rebecca Mackenzie
President & CEO
Culinary Tourism Alliance
Rebecca loves Canada, local edibles and, that her career enables her to explore Canada and the globe, connecting people across the agriculture and tourism industries to grow "taste of place". Passionate about the interrelation between food, agriculture, tourism, arts and culture, Rebecca has been instrumental in developing tourism products including Prince Edward County's award-winning Taste Trail/Route Des Saveurs, the CTA's Feast On® accreditation program and food tourism curriculum at several post-secondary institutions. She and her team at the CTA are proud to be managing the leading food tourism and hospitality Terroir Symposium.
Rebecca manages highly participatory and asset-based community development projects at the local, regional, provincial, national and international levels. She oversees all program and partnership development for the Terroir Symposium and develops comprehensive marketing partnerships to increase awareness of Canada's food tourism experiences including the inaugural World's 50 Best Restaurants Explores Ontario campaign.
Rebecca contributes her expertise to a variety of industry Boards including Destination Ontario's Sector Committee and the United Nations World Tourism Organization's Gastronomic Tourism Network. Rebecca belonged to Destinations Canada's Brand Experience Advisory Committee that developed the Canadian Signature Experience Program. Rebecca has written curriculum for Centennial College's Food Tourism Post Graduate Program, the Bonavista Institute and is part of the team developing a new program at George Brown College launching in 2021. She has contributed chapters the 2nd UNWTO Global Report on Gastronomic Tourism and a chapter on Transforming the Terroir into a Tourist Destination in the Routledge Handbook of Gastronomic Tourism 2019. She is currently working on her Master of Arts in Global Leadership at Royal Roads University.
---
Ryan Crawford
Executive Chef
Backhouse
As a former instructor from the Stratford Chefs School, Crawford mentors young chef apprentices in what he has coined: "Integrated Cool Climate Cuisine." Crawford's love of cooking started at a young age at his families B&B. He has since staged around the world at prestigious restaurants such as the French Laundry, and Eigensinn Farm. He fell in love with farming 10 years ago with one of his best friend's, Paul Harber (owner of Ravine Vineyard) when they began raising heritage pigs together. He combines his love of food, hospitality and farming together at Backhouse where he and his entire team lead guests on a culinary journey of somewhewreness. The team begins their day at the restaurant's own farm, gathering the needed ingredients for the ever changing tasting menus. And when 5 o'clock hits Crawford welcomes all guests and orchestrates the dance of somewhereness.
---
Lisa LaVecchia
President & CEO
Destination Ontario
Lisa LaVecchia is the President and CEO of Destination Ontario. In May 2013, Lisa joined Destination Ontario in the role of Vice President and Chief Marketing Officer where she led the organization's Brand Management, and Consumer and Digital Marketing.
Since 2017, as President and CEO, Lisa is inspired to elevate Ontario as a preferred four-season, tourist destination in a globally competitive tourism market. Her dynamic leadership style motivates excellence in those around her and is a testament to the 'power of team' to achieve success. Her passion and forward-thinking approach to integrated marketing strategies have led to innovative brand campaigns that are progressive and powerful and showcase the best of Ontario, including the Pan Am/Parapan Am Games "Epic Is ON" campaign and the "Where Am I?" campaign, both award-winning campaigns.
Before joining Destination Ontario, Lisa led the development of mass marketing plans and implemented cross-channel integrated marketing for Indigo Books and Music. As Senior Director, Marketing Strategy and Advertising, Lisa played a key role in establishing Indigo as a leading retail destination.
Previously, Lisa was Director of Advertising and New Media for the Province of Ontario, where her portfolio included a variety of health, post-secondary and tourism projects. In her earlier career Lisa held positions with JWT as Senior Account Director, PEOPLE Magazine (New York) as Sales Development Manager, and Ogilvy and Mather (New York) as Account Supervisor.
---
Beth Potter
President & CEO
Tourism Industry Association of Ontario (TIAO)
Beth Potter has led the Tourism Industry Association of Ontario (TIAO)—the umbrella trade association for Ontario's tourism industry—as President and CEO since January 2011. A distinguished member of the tourism community with more than 25 years of experience in the not-for-profit and tourism sectors, Beth has worked with a variety of boards, committees and volunteers across the tourism industry and from all walks of life. She currently serves on the boards for the Metro Toronto Convention Centre, and the Ontario Chamber of Commerce, and is a member of the Advisory Council for the Ted Rogers School of Hospitality & Tourism Management at Ryerson University.
TIAO is heading to the Niagara Region for the 2020 edition of the Tourism Issues Forum.
Inn On The Twenty is just five minutes off the highway, a one hour and 15-minute drive from Toronto, and a short distance away from Niagara-on-the-Lake in quaint Jordan, Ontario.
Address: 3845 Main St, Jordan Station, ON L0R 1S0, Canada
Accommodation
Individuals attending the Tourism Issues Forum can receive a preferred rate at Inn On the Twenty.
Book Reservation Online
Book via:

https://www.vintage-hotels.com/#bookNow

Click the "BOOK NOW" tab top right
Click location and select Inn On the Twenty from the drop -down menu
Enter the Group Reservation Number (Group ID): 3283429
Additional Details
Reservations need to be made by January 21, 2020 in order to receive the preferred rate
For any questions or to make your reservation over the phone, call: 1-888-669-5566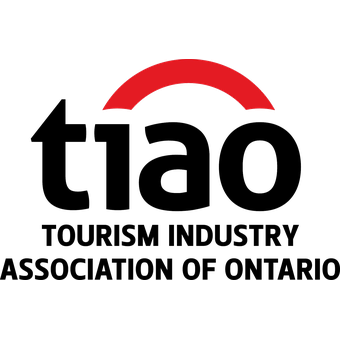 Inn On The Twenty (3845 Main St, Jordan Station, ON L0R 1S0, Canada)