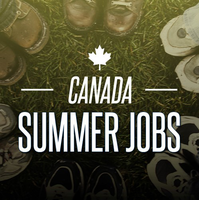 The Canada Summer Jobs (CSJ) program is part of the Youth Employment and Skills Strategy, a federal commitment to help young people gain employment information, skills and experience. The program provides wage subsidies to private-sector organizations with 50 or fewer full-time employees, employers from not-for-profit organizations, and the public sector.
TIAO is looking to hear from you on your experience with the program.
If you have applied for or received funding from the CSJ, please share your experience and feedback with us! Was the application process easy? Did you receive all the funding you applied for? Did you have any issues?
Please email cdrexler@tiaontario.ca to share your experience.
---