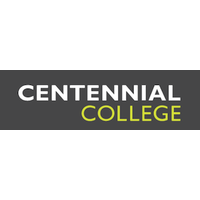 We're featuring a special TIAO Member each month to share with the #TourismFamily what they do, and how they connect with TIAO. Learn something new about your tourism industry colleagues, and the value of a TIAO Membership!
This month we talked to Joe Baker, Dean at Centennial College, School of Hospitality, Tourism and Culinary Arts, and Michael Bertuzzi, Professor at Centennial College, School of Hospitality, Tourism, and Culinary Arts.
Please note that this interview has been edited for clarity.
---
Tell us about your organization and its role within Ontario's tourism industry.
Joe: "We represent Centennial College's School of Hospitality, Tourism, and Culinary Arts. We have two thousand students a year studying tourism specific programs. We are Canada's most internationally diverse post secondary institution, which means we have more international students than any other institution in the country. This also means that we educate a lot of newcomers as they enter their careers in the tourism sector in Ontario."

How long have you been a TIAO Member and why did you join?
Centennial College has been a TIAO Member since 2014.
Joe: "I have been Dean for five years and as soon as I took over as Dean at Centennial I established a membership with TIAO because I wanted our programs to be informed by the immediate needs of our industry. I also wanted to ensure that our associations had a lot of voice when it comes to joining our program advisory committees and giving us strategic advice, because our core mission is to prepare the future workforce of the Ontario tourism industry, and there's no better way to do that than to be informed by our industry associations."
How has being a member of TIAO provided value for your organization?
Joe and Michael spoke to connecting with industry as a major source of value for Centennial College and its students.
Joe: "The value of TIAO is a unified voice representing the tourism industry from across Ontario."
Michael: "Since our focus is on education that meets the needs of industry and helps provide the workforce that will support the success and growth of the industry in Ontario, being a member of TIAO is one of the most invaluable ways that we can stay connected to our industry partners. By partnering with TIAO, be it the fortunate opportunity for students on work integrated learning, attending TIAO events or hosting TIAO for events, it helps broaden students' understanding of the opportunities in the industry and the needs of the industry. It has quite pointedly resulted in students better understanding where they can go in their career and being more ambitious in their pursuit of opportunities."
What's your favourite thing about TIAO and why?
Joe pointed to TIAO's willingness to be involved in education as his favourite thing about TIAO.
Joe: "Whether we have TIAO Members on our Program Advisory Committees, TIAO leaders as guest lecturers, or TIAO as collaborators on workshops and forums for our students to become better informed about the industry, we have always experienced a reciprocal partnership with TIAO. When industry associations and education institutions can work together, we have a much higher likelihood of shared success, which really is all about strengthening the tourism industry across Ontario – not only from a revenue generating perspective but most importantly developing the labour pool that supports the tourism industry in Ontario. Building the workforce of the future is in everyone's best interest."
What are you working on right now?
Joe and Michael discussed two programs that were recently re-vamped (Hospitality and Tourism Administration and Tourism Management) and one program (Food Tourism) that was recently launched to align industry trends and employment in the tourism sector across Canada.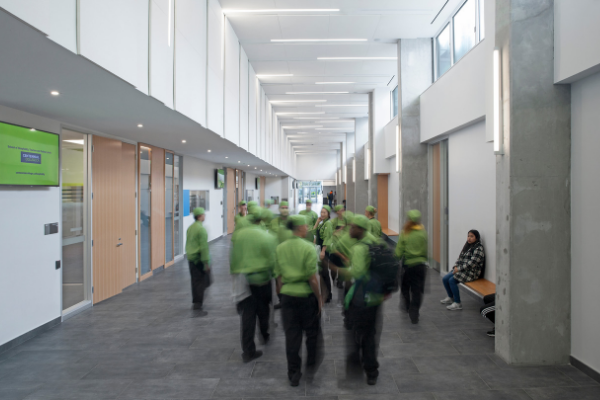 Michael: "Our three-year Hospitality and Tourism Administration program has a 50+ year history and it's unique in its depth. The program in 2019 is revitalized following a three-year extensive research project to ensure that it continues to be our signature program. Our two-year Tourism Management diploma was re-launched for 2019 with a focus that we have worked closely with organizations such as TIAO and Tourism HR Canada to ensure that the program speaks to the needs of the industry in Canada. Historically the program was more focused on outbound and travel services, and it has been revitalized to link to the needs of the sectors within Ontario. Our Food Tourism program is an exciting post grad certificate for people who have already completed an area of study. It's entering its second year and with food being one of the largest areas of spend and the largest area of employment within the tourism industry, as well as a major motivator of travel, this program uniquely brings together our focus on hospitality, tourism, and culinary arts in a way that helps students really distinguish themselves."
Joe: "For all three of our tourism programs that have been completely revitalized they also have three brand new hires, plucked from industry [Professor Michael Bertuzzi, Professor Dorothy Ward, and Professor Susan Kim] to re-develop and deliver those programs, to match the needs of industry from an employment perspective, and to deliver the skills that our students will need to have successful careers in tourism. As we were going through the process of program revitalization, we also revitalized our school structure. We now have a food and tourism studies department with a dedicated chair, Suzanne Caskie, who just recently completed her Masters of Gastronomic Tourism. When we say this school is invested in supporting the tourism industry with the future workforce, that's not hyperbole, we really did put our money where our mouth is to make sure that our students are prepared to become the future leaders of the tourism industry in Ontario."
What your biggest piece of advice to students that want to join the tourism and hospitality industry?
Michael: "The biggest piece of advice that we give students when they're asking about their future in hospitality and tourism is a combination of understanding that the breadth, scope and extent of where they can go with the industry is unlimited and to get started on that journey, any and all experiences that they can find for themselves are crucial to getting on a successful career path in the industry. We work very hard to promote things like volunteer opportunities, part-time jobs, summer jobs, and work-integrated learning on campus and off campus, to really make sure that students understand that their first day in the tourism industry is not right after they graduate but it's the day they start studying. We really try to focus students on the concept of experiential education, working with industry as part of their studies [all of Centennial's tourism programs have a work-integrated component to them], and understanding that wherever they start in the industry there's a very wide range of places that they might end up, and as long as they work with passion, they will continue to be successful on that journey."
Thank you to Joe and Michael for explaining Centennial College's role in the Ontario tourism industry, for sharing support for TIAO, and for being our member of the month for August!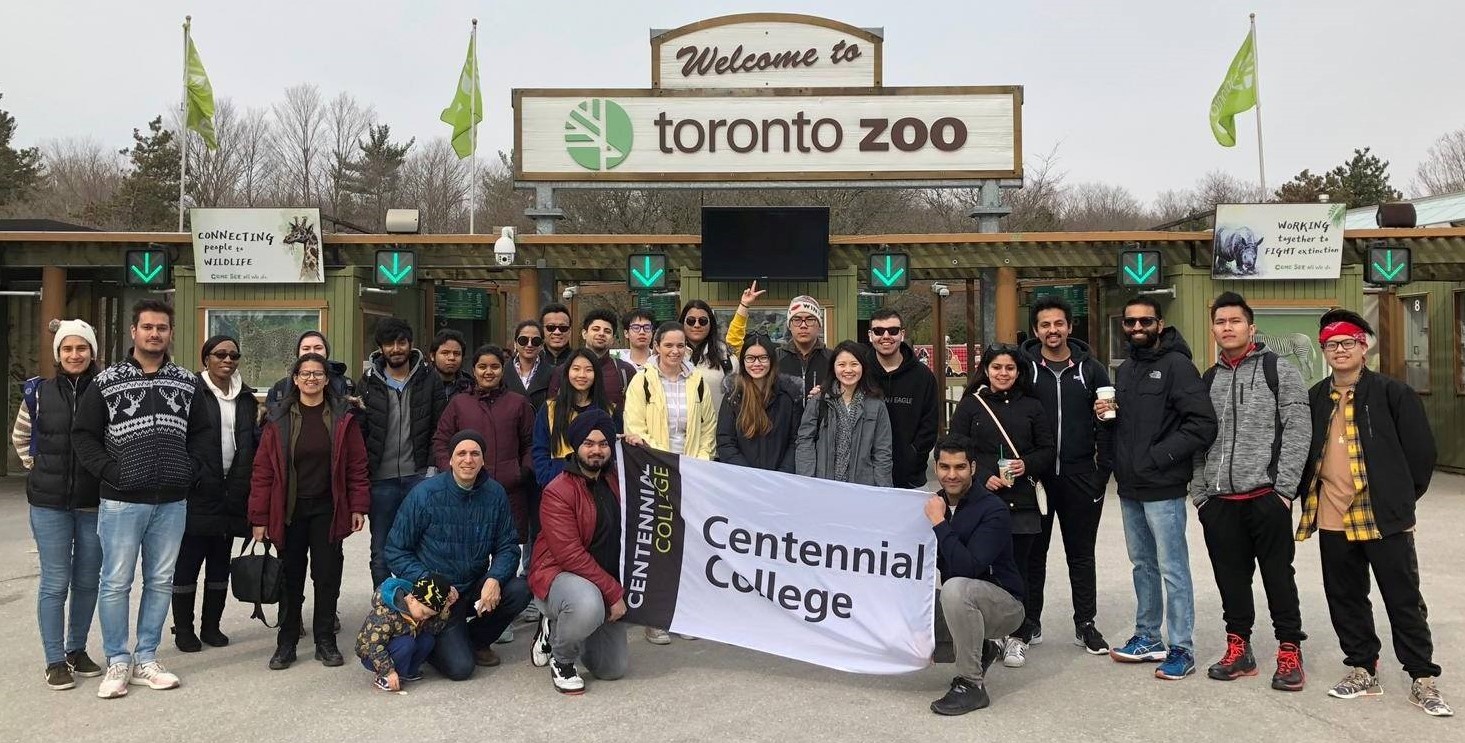 ---