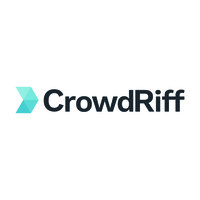 We're featuring a special TIAO Member each month to share with the #TourismFamily what they do, and how they connect with TIAO. Learn something new about your tourism industry colleagues, and the value of a TIAO Membership!
Member of the Month: CrowdRiff
This month we talked to Amrita Gurney, Vice President of Marketing & Community at CrowdRiff

, where she leads a team responsible for brand content, product marketing and demand generation. When Amrita joined

CrowdRiff

over three years ago there were 15 employees and currently there are 110 employees.
CrowdRiff is an AI-powered visual content marketing platform that is purpose-built for the travel and tourism industry. CrowdRiff's platform combines UGC image discovery, digital asset management and seamless content delivery, enabling marketing teams to harness the power of visuals at scale. CrowdRiff connects brands and consumers alike with captivating imagery that drives global travel and tourism. Recently, CrowdRiff was named 40 out of 400 on The Globe and Mail's list of Canada's Top Growing Companies.
Please note that this interview has been edited for clarity.
---
Tell us about your organization and its role within Ontario's tourism industry.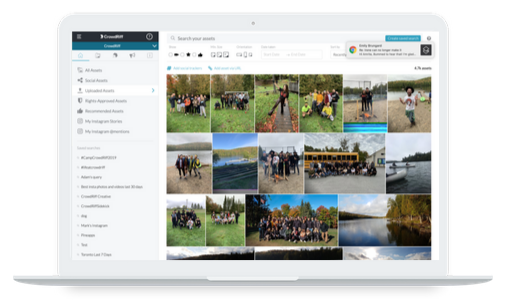 "CrowdRiff is a technology company that works specifically with travel, tourism, and hospitality brands. Our focus really is to help marketing teams, apps, and brands become a lot smarter about the way they use visual content. We believe that visuals are the most influential type of content that will attract travelers to a destination and help them choose what to experience when they're in a destination."
What Sets CrowdRiff Apart?
"We are the only company that does what we do that exclusively focuses on travel and tourism. We understand our customers better than someone who's not working in the industry, and I think even our product itself has the benefit from learning from all of the data that we can gather from the way over 700 brands are using our product."
CrowdRiff & Community:
"We found that our community has grown very organically and I think this is something very special about travel and tourism. But more and more, even just as marketers, or no matter what your profession is, I think we all want to have a group of people that we feel have some shared interests. So for us, we have really seen our community flourish and we consider our community to be any marketer working in tourism who is interested in telling great visual stories and being successful at their jobs, whether they're a customer of ours or not."
"The reason that we've been more purposeful in thinking about community is that we believe that the entire industry can really benefit from collaboration and sharing of knowledge. In saying this, it was kind of serendipitous that this year we reached a point that we have over 700 customers in travel and tourism. Anecdotally we see that there's been a lot of conversations going on between our customers, and we're hoping to help facilitate more conversations, best practices, and knowledge sharing amongst people that want to tell great visual stories and be great marketers."
How long have you been a TIAO Member and why did you join?
Crowdriff has been a TIAO Member since August 2017.
"We joined because we really see the benefits of these associations around Canada, around the world, and in Ontario. As Toronto is our hometown, we really wanted to support the tourism community in Ontario."
How has being a member of TIAO provided value for your organization?
Amrita spoke to the education element that TIAO provides and the opportunities for networking as a major source of value.
"We really believe that associations like TIAO provide great education and provide an opportunity for members to meet each other. We also really value TIAO events where we have an opportunity to meet potential customers and an opportunity to get on stage to share what we have learned in our time working with tourism businesses."
What are you working on right now?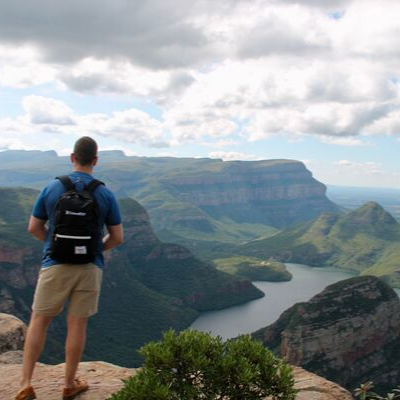 SEE 2019 - CrowdRiff's Conference for Travel and Tourism Marketers:
"Our inaugural CrowdRiff conference is on November 8-9, 2019 at Hotel X. We are super excited to be at this location [for the conference] as the hotel itself is a great example of a brand that has really carved out something special in Toronto. A lot of our attendees will be coming from outside of Toronto and this will be a great opportunity to showcase Toronto and Ontario to our customers from around the world."
"The purpose of our conference is not just about CrowdRiff, it's really to give people an opportunity to meet each other and to help us all as marketers level up in what we do and move our industry forward in whatever way we can play a part in doing that. We are excited to have Rafat Ali, the founder of Skift, as our opening keynote speaker. We have speakers from around the world [including National Geographic and a local company called Peace Collective] that are all going to be coming together to share how all of us as marketers can tell better visual stories."
Learn more about the conference here.
Not Just DMO's:
"We really grew up working with specifically just with DMO's, but over the course of the last few years we've come to meet a lot of people from other parts of the tourism sector [including hotels, resorts, cruise lines, airlines, tour operators]. We're excited to be working with not just DMO's but providing a product to any tourism business that exists that wants to reach today's travellers."
"We believe that there's a lot more opportunity for the tourism ecosystem to work more collaboratively. I think we're all going after, not the same traveler, but we're all trying to achieve the goal of getting travelers to come to our destinations, experience what we have to offer, stay in our hotels, and spend money. So with all this in mind, we're working on ways to help enable more of that collaboration, specifically around marketing."
If you had to give a piece of advice to another organization as to why they should get involved in the community or get involved in advocacy initiatives, what would you recommend?
"I would say that collectively we can do more together than we can individually. There are so many people around Ontario who have accomplished great things in tourism and have really made Ontario a great place for people to visit and live in. So rather than re-inventing the wheel, I think we can really benefit from learning from each other and seeing each other as collaborators and not necessarily as competitors. I think an association like TIAO really makes it so much easier to find those like-minded people and to be able to foster those relationships."
What's your favourite thing about TIAO and why?
"We truly believe that associations like TIAO provide great education and provide an opportunity for members to meet each other."
Thank you to Amrita for speaking with us about the value of community, for sharing CrowdRiff's support for TIAO, and for being our member of the month for September!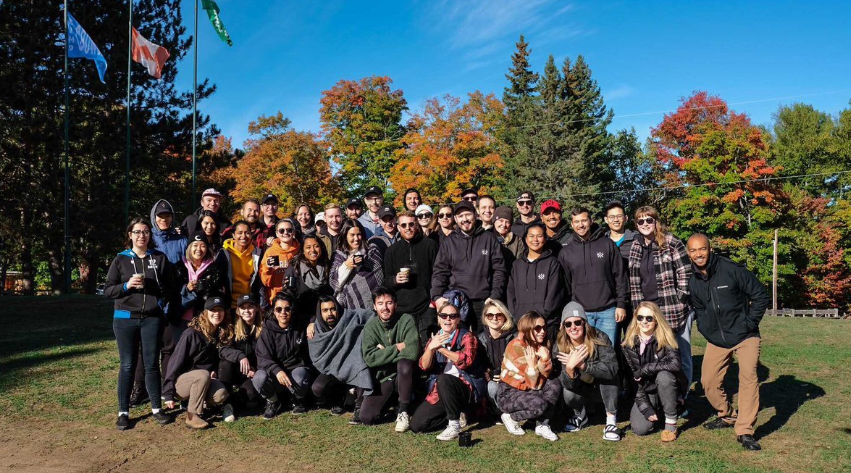 ---