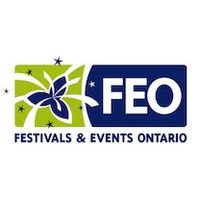 We're featuring a special TIAO Member each month to share with the #TourismFamily what they do, and how they connect with TIAO. Learn something new about your tourism industry colleagues, and the value of a TIAO Membership!
This month we talked to Dave MacNeil, Chief Executive Officer at Festivals & Events Ontario (FEO).
---
Please note that this interview has been edited for clarity.
Who are you and what do you do? Tell us about your organization and its role within Ontario's tourism industry.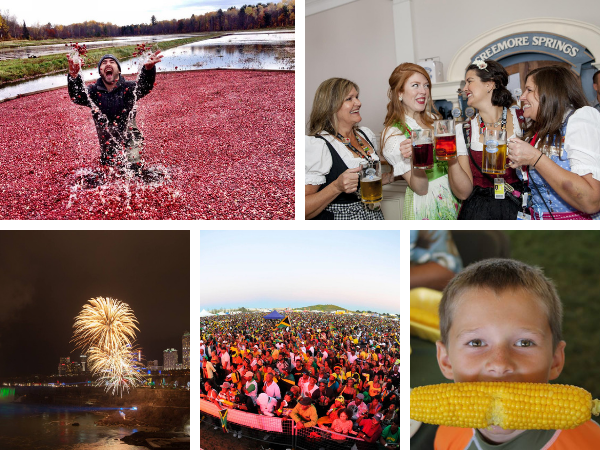 Before entering the festivals and events world, Dave spent 32 years at CTV Kitchener, in a variety of capacities. He then became the Executive Director of Kitchener-Waterloo Oktoberfest, and currently serves as Festivals & Events Ontario's CEO.
"At FEO, we like to say that we are the voice of festivals and events in Ontario. Some of the main things that we do is advocate to the various levels of governments on behalf of festivals and events in the province. We strive to educate people on different aspects in and around the festivals and events world through our annual conference, our MasterClass series, and our podcast. We also help market the different festivals through our events guide, our website, and all of our social media platforms."
In terms of the ability to bring people together, Dave pointed out there is four streams of festivals and events where trends tend to follow: culture, culinary, music/arts, and sports.
"Part of our ongoing education process with different organizers is that the key to festivals and events is community building – whether its celebrating diverse backgrounds, culture, music, food, sport, it's bringing people together to share those visions and community build."
"From our point of view as an organization, as every community and every municipality works a bit differently, we're encouraging festival organizers and leaders to use their RTO's and partner with their DMO's to make sure that everyone is engaged in the process. It's through them [the RTO's and DMO's] that partnerships are built."
How long have you been a TIAO Member and why did you join?
FEO has been a TIAO member since 2007. Dave pointed to partnerships as the main reason for joining TIAO.
"I think we're stronger when we're working together. We've all got a voice, but when we come together as a group to speak on behalf of the strength of the industry, our impact is much greater. In the province of Ontario, there are 444 municipalities, meaning it's impossible for one organization to get everywhere, but when a team is put together that goes to different conferences [such as the Ontario Tourism Summit, Queen's Park Day, AMO, and ROMA] and you're able to engage in one-one-one conversations, I think that's of real value and importance."
When asked what advice you would give to an organization that wants to get involved in advocacy initiatives with TIAO, Dave noted that knowing your message inside out is of vital importance.
"When you're dealing with politicians, whether it's at a municipal, provincial, or federal level, a lot of their decisions are based on facts – so know your story, make sure your facts are correct, provide examples as much as you can, and really build a good rapport with your local MPPs. As well, try to engage with as many people as possible, I think that brings strength to your message as well."
What are you working on right now?
"In our field, risk management is becoming a huge topic – whether it's the cost of policing in communities or the cost of security – we're starting to see a lot of festivals that are dropping off because they can't afford policing costs – so it's how we're going to work with municipalities. I think everyone sees the importance of coming together and community building - but at what cost?"
"We're currently building a risk management tool with a grant through the Celebrate Ontario program, that's driven towards our events people. It's a broad base tool with 15 different modules that walks you through each of the things that you should be thinking of – it's not just knives and guns and street blockages and stuff like that. The tool ensures that individuals can answer questions like: Is your computer system safe? Are your files backed up? Do you have a strong financial model? As you go through the tool learning about risk management. It also has an element that you can build you basic risk management plan for your organization. We're in the final stages of development and testing that and it'll be launched this summer."
Dave also told us about two exciting new projects that FEO is working on: podcasts and its MasterClass Series.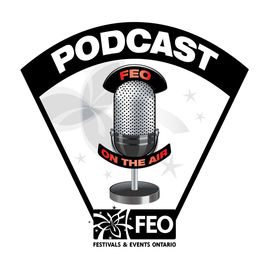 "Podcasting has become so popular and for me it's a really good way to tell a story so that our members can immediately get answers and gives people the opportunity to listen at their leisure. We did about 32 podcasts last year and it's our hope this year to do about 60."
"We've had great success – we have over 3,000 listeners already and that number keeps growing. [This number represents listeners from not only across Ontario and Canada, but a number of listeners from the United States and Europe.]
"Our most popular podcast was when we talked about cannabis and how it's going to affect the festivals. This is one example of an ongoing topic that we'll keep providing updates on. Not only has the podcast seen guests like the Minister of Tourism, Culture and Sport, TIAO President & CEO Beth Potter, joined Dave on the podcast. Listen to the episode here.
MasterClass Series:
"Through our MasterClass Series we're trying to get out to more communities across the province and bring those learning opportunities closer to them. It's a tough go to get people engaged and involved, but I think it's important to make sure that we try to get out more than once a year to help educate different communities."
"We try to focus on one theme, such as sponsorship, social media, risk management, or health & safety each MasterClass. Depending on the speakers that we have available and the topic, we have anywhere from 1-4 different speakers, and we try to go beyond the basics of each topic."

How has being a member of TIAO provided value for your organization?
Again, Dave spoke to the partnerships and the advocacy work that TIAO provides as a major source of value for FEO.
"I've always said that strength is in partnerships and I think that is one thing that TIAO does really well, is bringing different groups of people together [such as hotels, DMO's, RTO's] to share a common goal for tourism in Ontario. Our strength in numbers is really what builds the whole tourism story in the province."
Thank you to Dave for speaking with us about festivals & events developments, for sharing FEO's Tourism's support for TIAO, and for being our member of the month for April!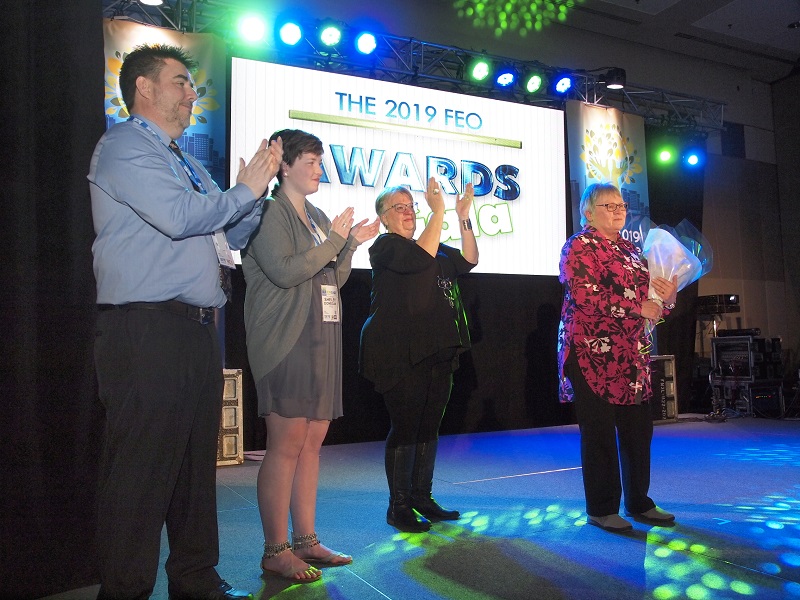 FEO Top 100 Festivals Winners
---