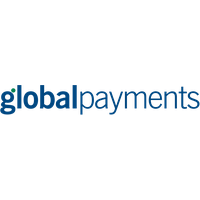 We're featuring a special TIAO Member each month to share with the #TourismFamily what they do, and how they connect with TIAO. Learn something new about your tourism industry colleagues, and the value of a TIAO Membership!
This month we spoke with Chris Baron, Senior Vice President, Sales at Global Payments Canada
Please note that this interview has been edited for clarity.
---
Tell us about your organization and its role within Ontario's tourism industry.
"Global Payments provides financial technology services globally to over 3.5 million customer locations in 100 countries. As the leader of the sales organization, my responsibility is to oversee the sales strategy and implementation for all new sales, as well as the sales force platform. Many of our merchants today are in the tourism industry – whether restaurants, hotels, attractions – and rely on Global Payments to deliver a sound and secure payment or software solution."
Serving the Business Community:
"One of the appeals of working with a provincial organization is having the access to a member-base that is very much in touch with the market. We feel that in order to provide solutions that move the market forward, we need to be in touch not only with partners and members alike, but specifically with individuals in Ontario to understand what Ontarians as consumers and as businesses need. I always prefer to listen first and act second. Working with a provincial organization allows us to have our ear to the ground and understand locally what is it that members and merchants alike need from an organization in an industry like ours today, as well as in into the very near future."
How long have you been a TIAO Partner and why did you join?
Global Payments has been a TIAO Partner since 2017.
"We have been a partner for three years and have participated in three summits. The first summit we participated in was 2017 in Niagara on a panel, and 2018 and 2019 as a provider of marketplace data. The answer is simple – we joined because we see value in working with the industry and understanding where the needs are today and in the future. Consumer confidence drives spend, and that spend is driven through businesses every day . As someone that worked in the tourism industry for many years before my time at Global Payments, I feel and have been able to convey to my peer group at Global Payments, that we can gain insights in working with TIAO so that we can better serve the business community."
How has being a member of TIAO provided value for your organization?
"We can't provide insights and solutions to the market – whether it be retail, oil and gas, hotel, restaurant, or the tourism sector as a whole – unless we regularly speak to members."
"Everyday members in each of these verticals rely on a payment solution. Everyone needs to be get paid – which has evolved into data and analytics – this is one of the reasons why we started this partnership with TIAO. Several years ago many Canadian merchants, some of them TIAO Members, brought a need to Global Payments and to me for analytics and a competitive insight in a more structured format. We looked at all of our solutions around the world and implemented one and brought it to Canada. It helped merchants [including TIAO Members] understand how they're performing against the aggregated competitive market. We just happen to call it Global Analytics. This solution share exercise led Global Payments as the leader in Canada for sharing this type of data and helped us in the market with data intelligence."
"Seeing data is one thing; interpreting it is another. That's where you turn data into intelligence. We would not have been able to do that if not for the feedback, involvement, and conversations with the market and with TIAO members. That is yet another reason why we find it important to partner and be a member of TIAO - to make sure that we are providing those solutions and listening to the market."
What's your favourite thing about TIAO and why?
Chris pointed to the openness of the membership as his favourite thing about TIAO.
"I have been fortunate in the last three years to meet many members – whether it be at the Summit or working with merchants within our own portfolio that may be members, and TIAO members have a strong motivation to collaborate. It shows in their interest with conversations of products that we have – specific to spend patterns, and not to mention – they're really nice people."
What are you working on right now?
"Just last month we announced the completed merger with TSYS (Total Systems) – forming what we call – a premier pure play payments technology company with an extensive scale and unmatched global reach. The combined company [Global Payments Inc.] will provide innovative payments and software solutions to approximately 3.5 billion, predominately small to mid-size merchant locations, servicing over 1300 financial institutions across more than 100 countries, and enabling digital interactions with over 600 million card holders globally. This is a very exciting time within our industry and we feel that this merger puts us in a leading position in the integrated payments space, which plays right into the tourism and hospitality market where there's a preponderance of innovative payment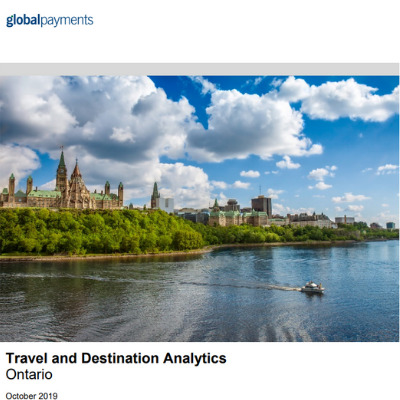 solutions."
"TSYS exposure brings 50 vertical markets that have complimentary solutions, which we will have available and have access to even within the Canadian market, as well as e-commerce and omni channel businesses within the United States and globally. The combined company will also benefit from TSYS' payment facilitation, and in addition Global Payments extensive acquiring operations processing side in 31 countries outside of the United States will enable significant cross selling opportunities with TSYS' issuer business solution internationally. What that means is for the first time we will have access to issuer data. That will give us visibility into what you and I as consumers do and what our choices are and what our transactional spend from a cardholder perspective is."
"For the last two years we have been working with TIAO to provide the card processing data from the merchant side. This consumer and issuer solution business will provide us that exposure and developing business to business solutions and enhanced data and analytics to the market and specifically for TIAO members. This is a very exciting time for us right now."
"It is our goal to extract domestic information from the approximately 80% of issuers that the TSYS brand issues for in the Canadian market. As we look at our share within the Canadian business, our acquiring share, in addition to the issuing share will give us complimentary visibility into that: domestic spend. Historically, it has been international travelers spending within Ontario – our goal is to look at domestic spend into domestic businesses."
Read the Travel and Destination Analytics - Ontario (2019) by clicking here.
What is the one piece of advice that you would give an organization that wants to work with TIAO?
"Listen first and act second. I feel it's important to listen to clients, partners, and the market alike. Only then can we make a difference together. If not, you're commoditized and reduced to white noise."
Thank you to Chris for explaining Global Payments' role in supporting the Ontario tourism industry, for sharing support for TIAO, and for being our member of the month for November!
---