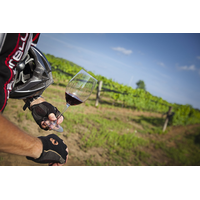 The Government of Ontario is providing a one-time $10 million grant in 2021 to help wineries and cideries with on-site stores whose business were impacted by COVID-19 safety measures.
The new Winery Agri-Tourism COVID-19 Relief Initiative will provide a one-time grant to eligible wineries and cideries with on-site retail stores in September 2021. Eligible businesses will receive a payment this fall based on their sales of wine in 2020-2021 in their on-site store.
Eligibility
To be eligible, businesses that were in operation prior to March 17, 2020 will need to attest to either a revenue decline in at least one line item of business, such as decreased tourism, tours, events and tastings or increased expenses to comply with public health safety measures for COVID-19. They must also be licenced to sell wine products at an on-site retail store, be a licenced winery or corporation with a controlling interest in one or more Affiliated Licenced Wineries and comply with tax collection and remittance obligations to the Ministry of Finance.
Agricorp will send applications directly to eligible wineries/cideries on July 20, with a deadline to apply by August 6, 2021.
For more information, please visit Ontario Supporting Wineries, Cideries and Agri-Tourism Industry with Relief Initiative | Ontario Newsroom
---