Tomorrow, on the eleventh hour of the eleventh day of the eleventh month, we will fall silent in a moment of reflection to remember the ultimate sacrifice paid by our armed services in conflict and to maintain peace in defense of the freedoms and liberties that we enjoy in Canada. We honour their memories and give thanks to those that serve in our armed forces during times of war and peace to keep us safe. As well as marking Remembrance Day, November 8th marked Indigenous Veterans Day when we honour First Nation, Metis and Inuit soldiers and veterans and their long, distinguished legacy of serving in the Canadian Armed Forces. TIAO gives thanks to all our veterans for their service. We will remember them.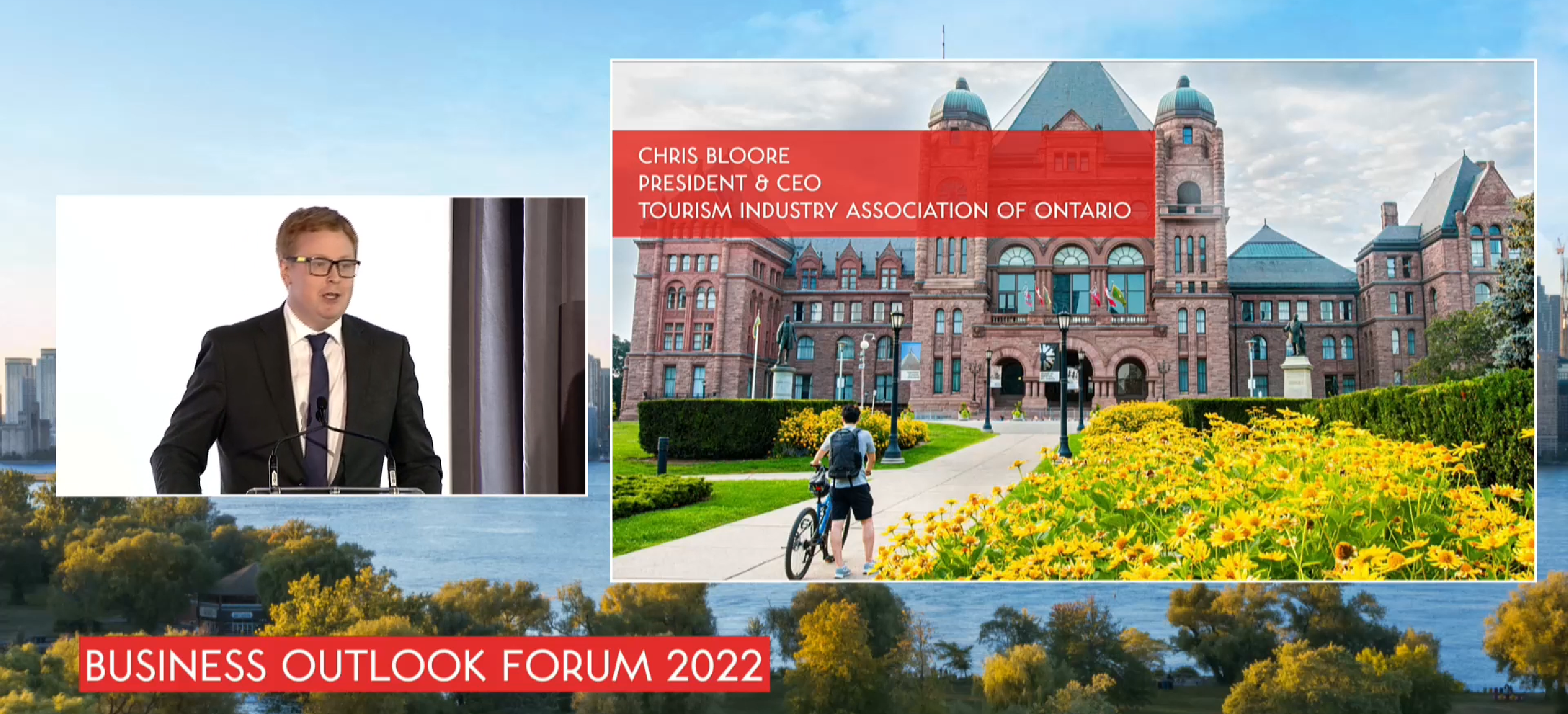 On Wednesday I was invited to address Destination Toronto's Business Outlook Forum at the Omni King Edward Hotel. It was an excellent event full of critical information and analysis on Toronto's performance during and as we inch out of the shadow of the pandemic. I was asked to talk about some of the key policy and political events that the TIAO team would be keeping a close eye on at the provincial and federal level. I spoke about the upcoming Federal Tourism Growth Strategy, changes to immigration rules and regulations, the introduction of portable benefits and how there is still space to further cut red tape and taxes to allow investment, expansion and growth within Ontario. You can watch a recording of the entire forum here.
On Monday November 14, the Ontario provincial government is set to release its fall economic statement. In this statement Finance Minister Peter Bethlenfalvy will give further details on the government's plan to execute its legislative priorities and give an update on the state of Ontario's economy. It is an important precursor to the next budget and TIAO will be providing a briefing delivered straight to your inbox on all the key points soon after its release.
Finally, next week TIAO will be launching a new campaign to extend the Ontario Staycation Tax Credit to 2023 and will be asking for your support by adding your name to our letter to the Ministry of Finance. The Ontario Staycation Tax Credit was an important tool to rebuilding confidence with customers that it was not only safe to travel again, but that the government wanted to actively incentivize Ontarians to support local operators. Across the province we saw how our industry innovatively used different marketing and communication strategies to encourage Ontarians to utilize the tax credit. But of course, the stop-start nature of 2022 and Omicron meant we didn't get to fully utilize the credit in the way that we had hoped and with our recovery far from assured, we think its right to continue to incentive domestic travel. So please keep an eye out for our campaign launch next week in your inbox.
Of course, if you have an issue, suggestion or policy you'd like to talk to the TIAO team about, please don't hesitate to get in contact with us.
Best wishes,

Christopher Bloore, President and CEO
---