TIAO Media Coverage (December)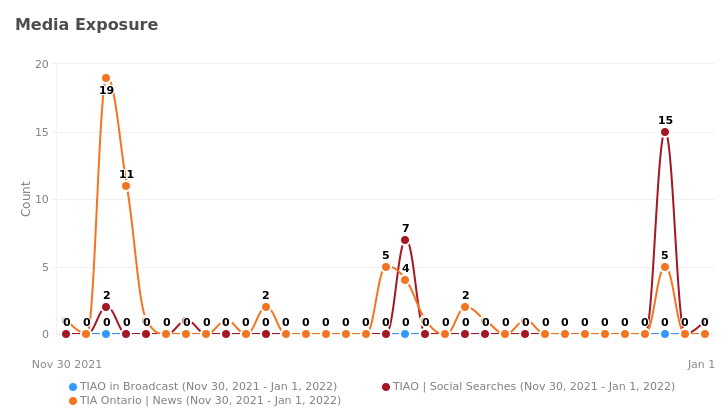 TIAO received 53 points of coverage in regular news media.
Key Messages:
Canadians flying to the U.S. will need to test 24 hours before arrival
"I think it's not surprising that that is what the United States is going towards right now because at the moment we just don't know enough about the variant," said Chris Bloore, president and CEO of the Tourism Industry Association of Ontario.

"We have obviously had a pretty catastrophic 21 months in the industry and are finally looking forward to a potentially new year and a new start."
Staycation Tax Credit
Once the engine of the provincial economy, government restrictions aimed at curbing the spread of COVID-19 have devastated businesses in the tourism sector. According to the Tourism Industry Association of Ontario, more than 60% of tourism businesses were recovering from revenue losses of more than 90% in June 2021.

Meanwhile, 70% of businesses have incurred debt of at least $ 50,000 to stay afloat, according to the tourism association.