2019 WINNERS -
TOURISM MARKETING & TRAVEL MEDIA AWARDS OF EXCELLENCE
Tourism Digital Marketing Award — 25 Things Campaign (Kingston Accommodation Partners)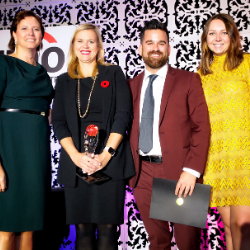 Shining a light on Kingston's artistic and cultural communities, the 25 Things Campaign showcased an expansive variety of events across sectors including music, culture, performing arts, festivals, exhibitions, and sports. From listicles, video, paid search and digital ad units, the "constant evolvement" of Kingston showcased the dynamic nature of Kingston's monthly event calendars. 
Tourism Marketing Partnership Award - Grand River Paddling Marketing Campaign (Hamilton Halton Brant Regional Tourism Association)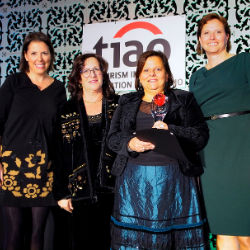 The Grand River Paddling Partnership was an initiative with a unique mix of active partners, which included both tourism organizations and operators, and partners at all levels – provincial, regional and local. The campaign not only successfully built awareness of the Grand River as a destination for exceptional paddling experience by achieving over 2.5 million impressions, but also positioned Grand River paddling as suitable for both new and experienced paddlers alike. Almost 25,000 consumers clicked through to online campaign content and there were 47,284 page views of campaign content.
Tourism Marketing Campaign Award UNDER $50,000 - Meet the Makers (Kingston Accommodation Partners)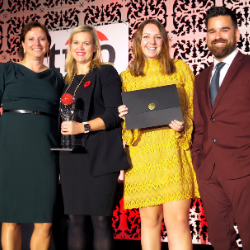 Kingston's Meet the Makers Series was created to connect hotel guests to the area's local Makers. The Maker's Guide to Kingston, and the Makers Studio Map were distributed at the time of check-in at all hotels in Kingston during the summer of 2018, and by the Makers themselves at out-of-market craft markets and trade shows.
Tourism Marketing Campaign Award OVER $50,000 - Where Can WE Take You (Tourism Windsor Essex Pelee Island)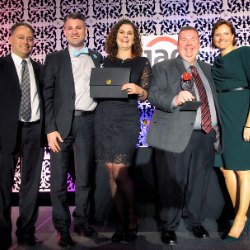 TWEPI's Where Can WE Take You campaign was created to convey the full range and scope of tourism offerings, including world-class gaming and entertainment, award-winning wineries, exceptional culinary possibilities, rich history and culture, and incredible outdoor adventure and recreation. These offerings and more await prospective visitors to Windsor, Essex County and Pelee Island. The campaign contributed to the number of visitors traveling by car from nearby U.S. border markets (such as the states of Michigan and Ohio), which had a total of over 2 million crossings into the Windsor area and the province in 2018.
Travel Media Award - Culinary Trails in Ontario's Southwest (Arienne Parzei)
'Culinary Trails in Ontario's Southwest' is a 4-part video series highlighting some of the culinary trails found in Ontario's Southwest region. Produced, filmed, and hosted by Arienne Parzei, the series follows Arienne on the EPIC Wine Route, the Barrels Bottles and Brews Trail, visiting the businesses that make up Eat, Drink, Dine, Kingsville, and eating her way through the Oxford County Cheese Trail. In each video, she takes viewers along each trail, showcasing each stop, interviewing business owners along the way, and ultimately inspiring viewers to experience each culinary trail for themselves.