COVID-19 Resources, Updates and News
As the voice of the Ontario tourism industry we recognize that in times of uncertainty there is a need for industry to have access to clear and reliable information. We have created this dedicated section of the website of to link to rapid updates on COVID-19. 
Our team is closely following the evolving situation and will link to pertinent articles, with a focus validity and relevance to our industry.
Our weekly TIAO newsletter includes all the latest information, government updates and resources we think are pertinent for those in the tourism industry. You can sign up for our free newsletter on our home page.
COVID-19 Protocols and Guidelines Resource Centre
As Ontario slowly looks to reopen it's economy there are a growing number of guidelines and protocol documents emerging on how to do so safely and adhering to physical distancing and health protocols. TIAO is collecting documents issued by other provincial governments, the federal government, international tourism agencies associations and others below to give you an insight on how to safely open and operate your businesses. Please note you will need to turn your pop-up blocker off to download PDF and word documents that these links link to.
RV, rafting and Camping
Golfing 
Events and Attractions
Workplaces, Resorts, Restaurants, Hotels and Motels.
Boating
Aircraft
Manufacturing
Waterparks
Global Protocols ​​
Resources for Discovering our Province
As more areas of Ontario continue to gradually reopen we are gathering resources to discover our province when it is safe. 
TIAO's Industry Response for Economic Recovery (April 14th)
TIAO's Industry Response for Economic Recovery 
Thanks to the comprehensive information and real-time financial data TIAO has collected during this crisis, we have been been able to paint an accurate picture of the challenges facing the tourism industry on the front line due to COVID-19.
This has helped us to identify the immediate short term critical support needed for businesses to survive this crisis and the long-term work needed to ensure that the tourism industry can help lead an economic recovery.
You can read and download our 'Industry Response for Economic Recovery here .
TIAO Policy Update (April 2nd)
At TIAO we are in ongoing communication with tourism stakeholders across Ontario. We are using our Evidence Generation Strategy (EGS) which includes stakeholder consultations, and survey data collected and analyzed through our province wide surveys. 
Data collected through the EGS is used to provide evidence informed recommendations to all levels of government.
We recognize that the response to COVID 19 requires a whole government approach, and that recommendations must reflect the cross-jurisdictional work that is underway.
Please see the TIAO COVID 19 Update document attached here.
This document is being updated on a rolling basis, as new information is acquired through our EGS. This document highlights our recommendations on behalf of the industry, and reflects what is being put forward by key international organizations, like the World Travel and Tourism Council.
Please continue to fill out our survey, join our President and CEO Beth Potter and our weekly calls, and reach out directly to Alex Rodgers our Director of Policy and Research at, arodgers@tiaontario.ca 
TIAO COVID-19 Federal Government Recommendations
Over the weekend we were asked to consult our members on what steps the Federal Government should take to support the tourism industry. You can read our recommendations based on the feedback we received  that we sent to the office of Minister of Finance Bill Morneau by clicking here.
TIAO Industry Surveys
TIAO has been working with industry stakeholders and government to collect data on the impact of COVID-19 on the front-line. Our weekly surveys have provided a comprehensive database on the immediate and severe impact COVID-19 is having on businesses across the province.
This data is being used by government to shape the economic recovery package and monitor the continuing negative impact COVID-19 is having on the tourism industry.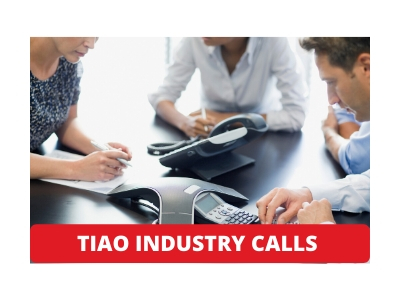 Since the escalation of the COVID-19 crisis, TIAO continues to hold weekly conference calls with industry stakeholders. These meetings are designed to disseminate information that we have received, give top line information on our industry consultations and the latest news from government and our partners. 
Sign up to our newsletter  for information on how to take part to be sent directly to your inbox.
You can read the notes of previous meetings here.
March 16th: Latest funding announcements, Tourism Economic Recovery Task Force, and more
March 30th: Budget Announcement + Fundings, updates from the Tourism Economic Recovery Task force and more
Click here for the previous meeting notes.
COVID-19 Webinars
Organizations across our industry are producing informative webinars on COVID-19. Varying from support in completing forms, maintaining your mental health and how to evolve your business.
COVID-19 Job Information
During the COVID-19 crisis we will post information on benefits and jobs available here for people affected by job losses and who are looking for new opportunities. 
Agriculture and Food Jobs in Ontario
Apply here for agriculture, agri-food and food industry jobs to support the response to the COVID-19.

The Canada United Small Business Relief Fund will be managed by the Ontario Chamber of Commerce on behalf of the national Chamber network in support of other chambers and partners to help small Canadian businesses with their recovery efforts as a result of COVID-19.
If awarded, a relief grant can be used for any of the following activities:
Purchasing Personal Protective Equipment (PPE) such as masks, face shields, and latex gloves.
Renovating physical space to adhere to local, Provincial or Federal reopening guidelines.
Developing or improving e-commerce capabilities for your business.
Successful applicants will receive a relief grant of up to $5,000. We intend to support local businesses of all kinds from across the country (from retailers to barbershops to farmers).
Click here to learn more about Canada United.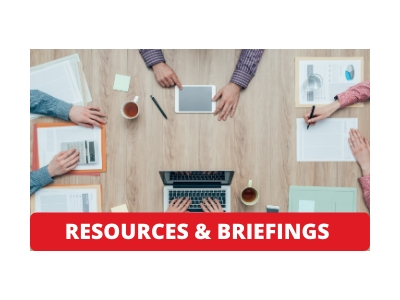 Please click here to find briefings and resources from TIAO and outside organizations including the Provincial and Federal government, Public Health Ontario, Chambers of Commerce and others.
Subscribe to TIAO Updates