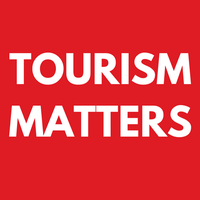 May 24, 2019, Toronto— The Tourism Industry Association of Ontario (TIAO) unveiled its Board of Directors for 2019-2020. Three new directors were elected: Anne-Marie Forcier, Manager City-College Opportunities Office, St. Lawrence College; Kevin Eshkawkogan, CEO, Indigenous Tourism Ontario; and Noel Buckley, President & General Manager, Scotiabank Convention Centre.
TIAO's new board members not only bring a multilingual and Indigenous perspective, but an in-depth understanding of the meeting and convention industry. TIAO welcomes its new directors with great pride and looks forward to continuing to deliver on its mandate to advocate the importance of tourism in order to serve the interests of Ontario's diverse tourism industry and business community.
On behalf of its staff and membership, TIAO thanks its outgoing board members for their outstanding work and contributions to both the organization and tourism in Ontario. Directors stepping down from the board are: Heather Ford, Owner, Green Acres Inn; and Kathrine Christensen, Executive Director, 1000 Islands Accommodation Partners.
TIAO also congratulates its Board of Directors' Executive Committee on their new or reprised roles. The complete Board of Directors comprises the following:
Minto Schneider (President & CEO, Waterloo Regional Tourism Marketing Corporation) Chair
Andrew Weir (Executive Vice President, Destination Development, Tourism Toronto) Vice-Chair
Doug Switzer (President & CEO, Ontario Motor Coach Association) Treasurer
Steve Ball (President, Ottawa Gatineau Hotel Association) Secretary
Lorrie McKee (Director, Public Affairs and Stakeholder Relations, Greater Toronto Airports Authority) Past Chair

Ian McMillan (International Marketing Specialist, Destination Northern Ontario)

Mark Iker (Advertising Sales Manager, The Globe and Mail)

Bryan Plumstead (Tourism Manager, Grey County Tourism)

Robin Garrett (President, Meridian Reservation Systems)

Chuck Thibeault (Executive Director, RTO6, Central Counties Tourism)

Keith Simmonds (General Manager, Great Wolf Lodge)

Anne-Marie Forcier (Manager City-College Opportunities Office, St. Lawrence College)

Kevin Eshkawkogan (CEO, Indigenous Tourism Ontario)

Noel Buckley, President & General Manager, Scotiabank Convention Centre
Under the leadership of its board of dedicated industry professionals, TIAO will continue to fight for favourable public policy and forge ahead in its quest to create a stronger tourism industry that is poised for continued growth and prosperity.
The Minister of Tourism, Culture, and Sport has committed to releasing a new tourism strategy for Ontario and has indicated that his plan is to double tourism's contribution to GDP in the years ahead. This is an ambitious goal, and TIAO and its Board of Directors are committed to working with the Minister and Destination Ontario officials to achieve this goal. TIAO will continue to offer its expertise to work with the government in the development of this strategy. "As the voice of Ontario's tourism industry, it is critical that TIAO has a seat at the table to voice the concerns and proposed solutions on behalf of the industry," explains Minto Schneider, TIAO's new Chair.
"As engaged as we need to be in the development of the new strategy, TIAO will not stand idle while harmful budget cuts, especially in areas of front-line marketing, are rolled out," Schneider continued. "TIAO continues to work on issues identified by our membership as priorities, including the labour gap, housing, and transportation issues, to name a few."
Tourism contributes more than $5 billion annually in tax revenues for the government of Ontario, and there is an abundance of solid empirical evidence to back it up – tourism is a growth sector, not just in Ontario and Canada, but globally. There is an opportunity for Ontario to capitalize on this growth and reap the financial benefits, but Ontario needs a supportive government and policy environment to realize this. Provincial tourism budget cuts are not the end of our advocacy efforts, but rather the ramping up of our vigorous work to fight for our industry.
About TIAO
TIAO is recognized as the umbrella advocacy organization for leading associations, destination marketing organizations, regional tourism organizations, educators and businesses serving Ontario's diverse tourism industry. Collectively representing 188,000 businesses and 391,000 employees, TIAO has a mandate to ensure the development of favourable public policy at the provincial level. In order to achieve this, TIAO applies a diversity of tactics that include lobbying on specific policy files on behalf of our membership, conducting comprehensive research on pressing policy issues, advocating for solutions that propel the tourism industry forward, and connecting tourism leaders, innovators, government, and educators through events and conferences.
Contact:
Haddas Lederman
Tourism Industry Association of Ontario (TIAO)
(647) 691-4170
---