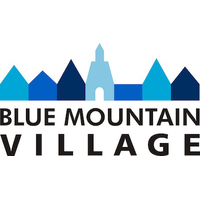 We're featuring a special TIAO Member each month to share with the #TourismFamily what they do, and how they connect with TIAO. Learn something new about your tourism industry colleagues, and the value of a TIAO Membership!
This month we talked to Andrew Siegwart, President of the Blue Mountain Village Association.
---
Please note that this interview has been edited for clarity.
Who are you and what do you do? Tell us about your organization and its role within Ontario's tourism industry.
Andrew personally has a long history with the tourism industry and championing the sector, having worked for Tourism HR Canada and Retail Council of Canada in the past. Currently, he serves as the BMVA's President.
"The BMVA is a hybrid of a DMO, a BIA, a homeowner association and a tourism operator. We support all partners connected to Blue Mountain Village."
The BMVA has existed for about 15 years, since the birth of Blue Mountain Village.
"When the resort was built, the model was that a village association was created in order to manage some key functions: media relations, programming for public spaces, representing the stakeholders to government, and managing national and international marketing."
In addition to those functions, the BMVA also acts as a liaison to all village members and investors—a unifying force to work with all associated stakeholders on shared goals and objectives.
"[With regards to tourism], we're the not-for-profit agency that can focus on issues that a group of tourism operators may not have the time or the resources to do—federal issues, provincial issues, labour force issues, etcetera."
How long have you been a TIAO Member and why did you join?
The BMVA has been a TIAO Member since the village association was formed.
"Our membership initially was to be connected to issues and trends at a provincial level. Operating outside the orbit of a larger market can become insular. Being part of a group like TIAO keeps us abreast of other issues and priorities [facing the tourism industry]. Oftentimes we're experiencing the same ones, but it does help us to understand what's going on [on a broader scale] and prioritize accordingly.
"In the early years [we focused on] getting an understanding of the tourism landscape and sharing that information locally with our own members and partners. Now, we have a lot of advanced issues and challenges we're trying to address, such as the labour supply, attainable housing, [and] complying with new cannabis regulations [among other topics]. Having TIAO as a resource has become increasingly more important."
What's your favourite thing about TIAO and why?
"Let's start with the team! Our business is about relationships, people and service. I can call TIAO with any question and have insights and data within the day. For me that's the real value add.
"I've also really enjoyed the ability to learn from colleagues and peers across the province—that is hugely valuable and is another one of my favourite things about TIAO.
"I absolutely love participating in Tourism Day at Queen's Park. For an operator outside of the GTA, to come and participate in that event, be guided by TIAO's support and build relationships is priceless. And it's free! Any TIAO Member who could be participating, should.
TIAO's next Tourism Day @ Queen's Park is scheduled for March 6! Registration opens January 7. This event is exclusive to TIAO Members. Click here to learn more about TIAO Membership.
Photo Above Right: Andrew pictured at Tourism Day @ Queen's Park 2018 with The Hon. Michael Tibollo, Minister of Tourism, Culture and Sport; The Hon. Bill Walker, Minister of Government and Community Services; and Bryan Plumstead, Tourism Manager, Grey County Tourism and TIAO Board Director.
How has being a member of TIAO provided value for your organization?
In addition to participation in events such as Tourism Day at Queen's Park, Andrew mentioned the Ontario Tourism Summit and other TIAO events as sources of value for the BMVA. TIAO's advocacy work, however, has become more valuable to the organization in recent years.
"There's so much change, and our governments are getting less predictable, not more. I think the value of membership with a provincial association can't be beat."
What is one piece of advice you would give to an organization that wants to get involved in advocacy initiatives with TIAO?
"If you're not thinking about it, if you're not participating in [government advocacy] right now, you are unprepared for your future. You don't have to be on the outside—through even just a little bit of engagement with TIAO, you can be dialled in. If you're not dialled in, your business is at risk."
What are you working on right now?
"We are squarely focussed on labour supply and labour market dynamics, improving the labour pool, [and] understanding how that happens in a rural tourism environment. I believe we've taken a leadership role in diving deep into those issues. The challenge for us is, not unlike most smaller markets, we have a high outflow of youth and a high inflow of retirees, which is erratically shaping our local economy, the cost of housing, among other things.
"[The BMVA is] trying to advocate for the necessary infrastructure that will support our sector: attainable housing, more investment in transit, local benchmarks for data sharing, and eventually child care support.
"That's been a really big file, taking us as an association and a tourism operator to [new] terrain. We're influencing zoning by-laws and official plans and understanding how to work with the development sector and planning teams. We have to look at trends that represent our members, but we're also looking at trends that can drive our business. It's a unique dynamic!"
The BMVA has also been working on elevating and adding to Blue Mountain's experience offerings. Enter the #BluminationDreamTrail, an interactive trail experience that launched December 1 and will run until January 6, with some elements of the trail remaining throughout the season.
"Our summers and winters are very busy peaks, [but] we're spending more time building business in valleys of the year. December can sometimes be a slower period, [so] we're trying to create new traditions, offer new experiences and incentivize people to come for something new.
"There are a few places that have been experimenting with lights and technology, but what we're doing differently [with the #BluminationDreamTrail] is an interactive technology component."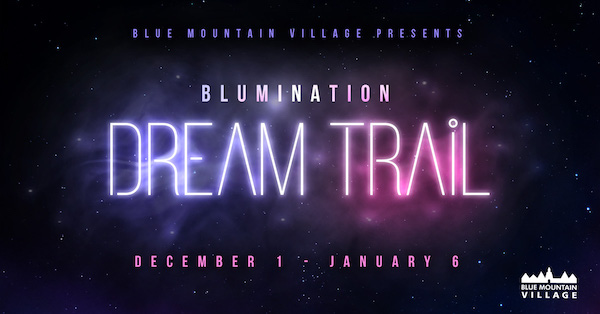 The #BluminationDreamTrail features a path of various changing lights that interact with guests in different ways as they approach a specific installation. The concept was brought to life through partnerships with local firms specializing in landscaping and 3D lighting projects. The trails' installations are set up in ways that highlight Blue Mountain Village's natural sights, and is free to experience.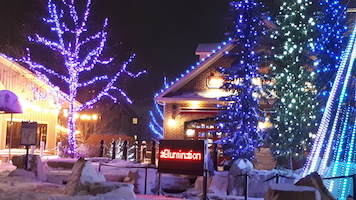 "It's really about adding something for the family to do, [without] adding a cost to it. Which of course then drives all of the other businesses in our community. It's part experiential, part marketing. We looked at times in the calendar where we wanted to cultivate and development business, tell a different story and offer a unique experience. It challenged us to do something new and innovative."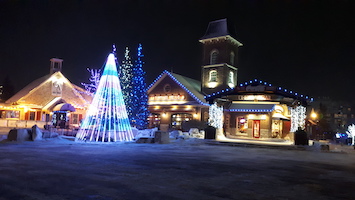 Also in the works: next year, the BMVA and Blue Mountain Resort will be welcoming TIAO and the Tourism Industry for the 2019 Ontario Tourism Summit. Pre-registration is available at OTS18 rates until January 18—REGISTER NOW!
Thank you to Andrew for speaking with us, and to the BMVA for being TIAO's Member of the Month for December! We're very excited to be heading to Blue Mountain for OTS19, October 29-30.
---