Your weekly digest from TIAO, updating you on the latest industry news, advocacy issues and upcoming events.
Does this email not look right? Try viewing this email in a browser.

Follow us on our social media channels for news, industry briefs and information with a focus on validity and relevance to our industry.
---
ADVOCACY in ACTION
Last week, TIAO and our tourism delegation met with cabinet ministers and their teams in person at the 2022 conference of the Association of Municipalities Ontario (AMO) in Ottawa. This was an important opportunity to advocate on behalf of Ontario's tourism industry by bringing key issues and recommendations to ministry teams, gauging the policy priorities of key ministries to incorporate into future advocacy, and fostering working relationships with key ministry officials and staff.  
Joining us as part of our tourism delegation were Destination Northern Ontario, Indigenous Tourism Ontario, OTEC, Boating Ontario, OMCA, Camping in Ontario, Smart Serve, RTO9, Kingston Accommodation Partners, and Blue Mountain Village Association.   
Our key AMO asks included: debt relief and action on commercial insurance, implementing a tourism workforce strategy, new tax incentives and partnerships to spur tourism growth, creating regional and localized solutions to the affordable housing crisis, continued transportation and infrastructure upgrades, climate change prevention and recovery supports, and long-term strategic investments to support the rebuild, growth, and resilience of our industry across tourism sectors and regions.   
With our tourism delegation, TIAO met with 17 ministries including the Ministry of Tourism, Culture and Sport; Ministry of Labour, Immigration, Training and Skills Development; Treasury Board Secretariat; Ministry of Northern Development; Ministry of Natural Resources and Forestry; Ministry of Indigenous Affairs; Ministry of Transportation; Ministry of Francophone Affairs; and the Ministry of Environment, Conservation and Parks.  
We met with MPP Mike Schreiner, leader of the Green Party of Ontario, and we also met with Mayor Cam Guthrie, chair of the Ontario Big City Mayors (OBCM). In our discussion with Mayor Guthrie, we discussed the impacts of rising visible homelessness and precarity on the safety of frontline tourism workers – and how TIAO can help advocate for the provincial resources that municipalities need to address this complex issue. 
But that's not all – we continued to raise awareness of the challenges facing tourism recovery at the TIAO booth in the AMO exhibition hall. TIAO met with various Mayors, Deputy Mayors, economic developer's, CAO's, councilors, and other regional organization leaders. We discussed the economic impact of tourism within their municipality and how we can work together to support the tourism industry. 
After flagging our key asks at AMO, we will be pursuing follow-up meetings with ministries and municipal partners to discuss these issues and our recommendations in greater depth to support the rebuilding of Ontario's tourism industry across all sectors and regions of the province. 
As always, thank you for your continued support. And of course, if you have any questions or comments, please feel free to send me an email at jng@tiaontario.ca  

Jessica Ng 
Director, Policy & Government Affairs 
---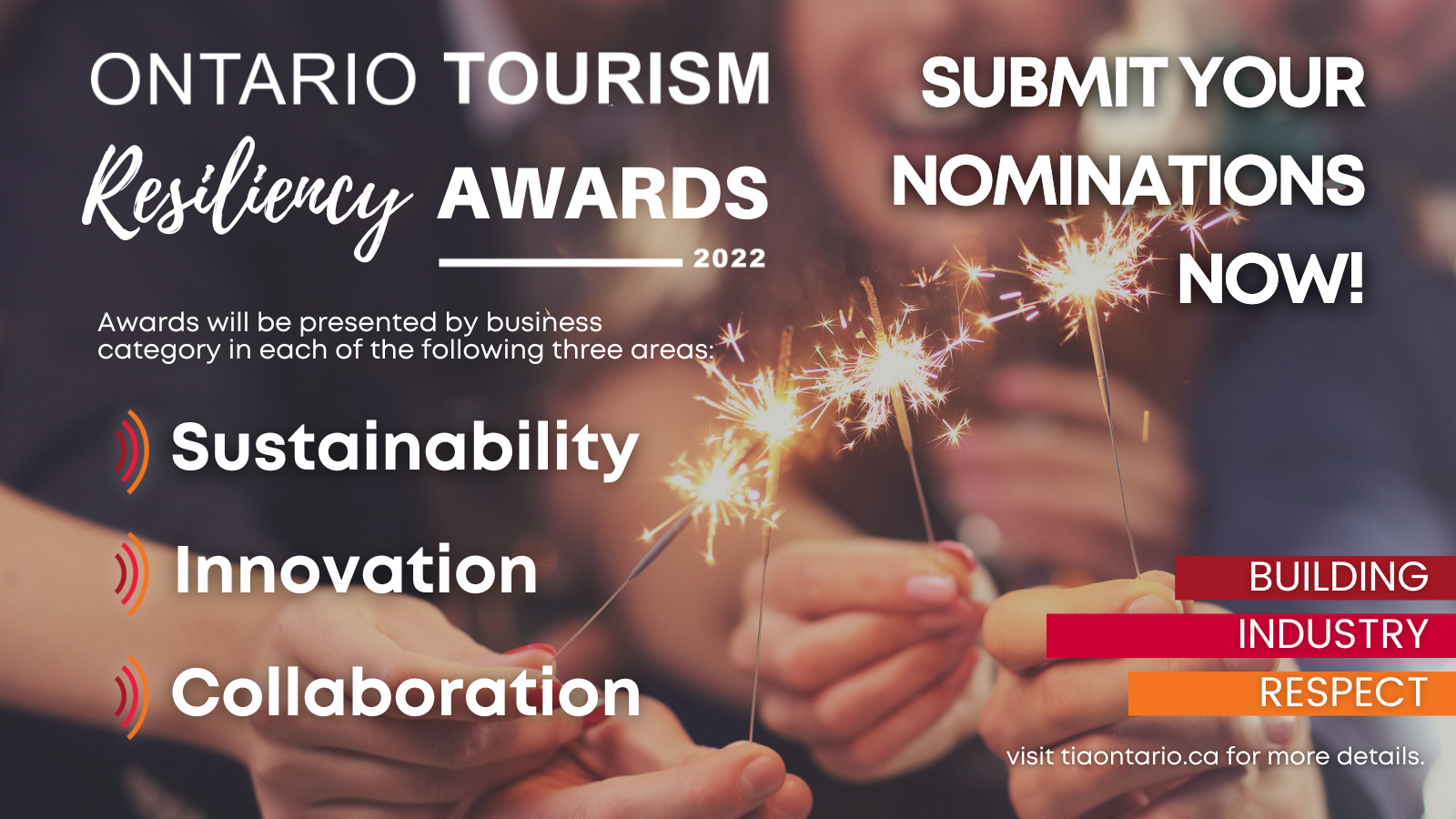 SUBMIT YOUR NOMINATIONS FOR 2022 ONTARIO TOURISM RESILIENCY AWARDS BEFORE SEPTEMBER 7!
Presented in partnership with TIAO, Attractions Ontario, Culinary Tourism Alliance, Indigenous Tourism Ontario and OTEC, these special awards have been designed to reflect resiliency and recognize the achievements of tourism businesses regardless of operating status.

Be sure to nominate outstanding tourism industry partners within each of the following three areas:
Innovation

Collaboration

Sustainability
We invite you to consider outstanding initiatives of innovation, collaboration, and sustainability that tourism businesses undertook in 2021 and share these stories in the form of Tourism Resiliency Award nominations.
Winners will be announced in person at the 2022 Ontario Tourism Summit.
Click here to submit your nomination(s) today and join us in recognizing our tourism industry partners exhibiting excellence, because Resiliency is in our Tourism Industry's DNA 🧬
---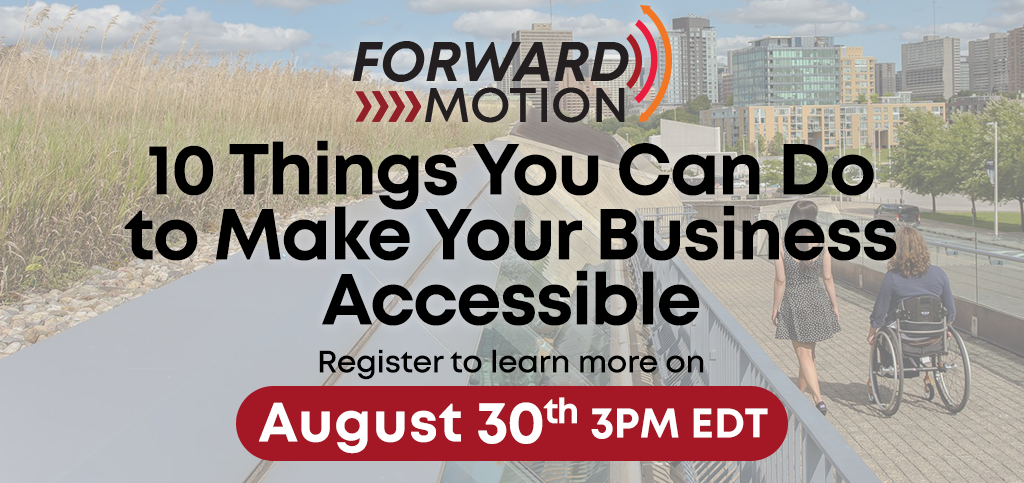 What does it mean to make a business accessible? How do you do it? Are the considerations for staff and patrons different or do they overlap? This workshop addresses all of these questions and more. Beginning with a very brief overview of the AODA and resources to support compliance, the workshop addresses accessibility throughout the hiring and employment process, as well as storefronts for customers, and communication in digital media (websites, documents, etc.).
Speaker: Donald Guse Salah
Program Manager for the Discover Ability Network, Ontario Chamber of Commerce
Do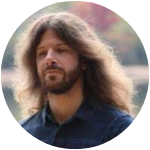 nald Guse Salah is a Program Manager for the Discover Ability Network at the Ontario Chamber of Commerce, responsible for stakeholder relations with community partners, strategic partnership development and networking events. In his previous life, Donald was the program developer and supervisor of a supported employment program for job seekers with disabilities. He also founded and leads the Supported Employment Alliance, a collaborative network of supported employment programs operating across the Greater Toronto Area. Donald has appeared on TVO's The Agenda, sits on the Program Advisory Committee for the Developmental Services Worker program at Humber College and maintains professional ties to Humber College through various partnerships.
Click here to learn more and register for the event!
---
GET YOUR TICKETS FOR THE
2022

ONTARIO TOURISM SUMMIT

Gather with industry colleagues and tourism leaders for two days at Deerhurst Resort to network, gain new insights, explore trending topics and celebrate excellence at the 2022 Ontario Tourism Summit.
ADVANCE RATE TICKET SALES END IN LESS THAN 2 WEEKS!
Click here to purchase your tickets for OTS22
---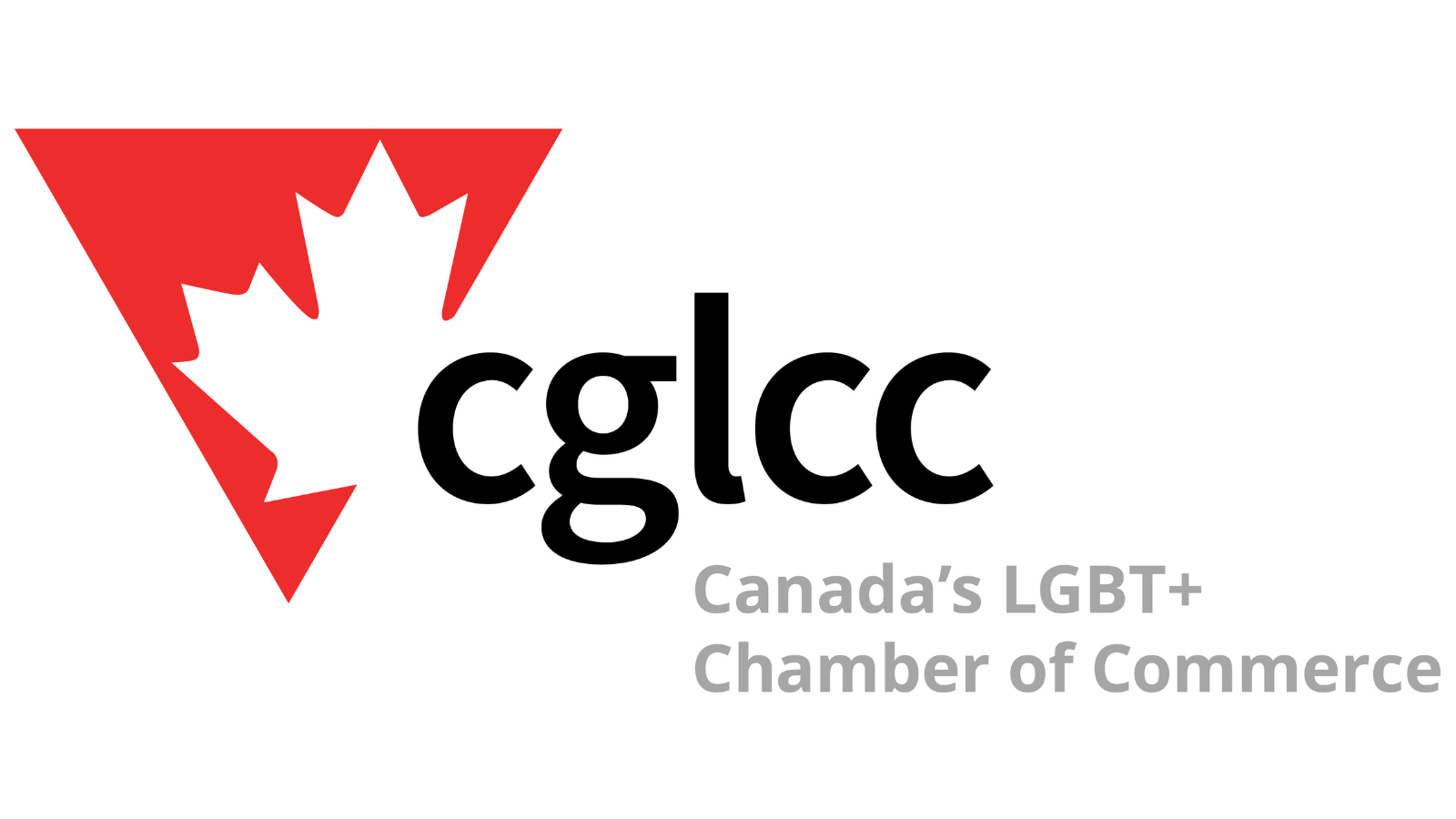 SEPTEMBER FREE LGBT+ DIVERSITY & INCLUSION WEBINAR
We are hosting our next free three hour training webinar about LGBT+ diversity & inclusion on September 14th. This will be an early start, as it was scheduled with Atlantic Canada in mind, but anyone can attend from across the country. This three hour session will start at 9AM Atlantic/8AM Eastern/5AM Pacific. You can find more details and the registration form here. We will have more sessions in October and November, so stay tuned for those.
CGLCC BLACK &

WHITE GALA TICKETS
The CGLCC is excited to be hosting our 7th annual Black & White Gala on November 11th, 2022 in Toronto. The theme for this year's event is 'Don't Stop us Now' and we couldn't think of a more appropriate theme to describe the strength our LGBT+ community continues to display in the face of an immensely challenging time. We encourage those who can make it to join us to celebrate the incredible achievements of Canada's LGBT+ community, hear stories from some fearless LGBT+ leaders, and enjoy an evening of fabulous entertainment.
Find out more about the Gala, including ticket information, at www.cglcc.ca/gala.
---
NEWS
Northern Ontario Business Awards now accepting 2022 nominations
Northern Ontario Business
---
BUSINESS DEVELOPMENT
Canada invests $6M in 60th Shaw Festival in Niagara
CHCH
The Culinary Tourism Alliance Announces more locations for autumn 'Feast On® the Farm' events
Yahoo Finance
---
COVID-19 IMPACT
Ontario International Airport extends run topping pre-pandemic passenger volume
Breaking Travel News
Yes, festivals are back – but Ottawa's tourism sector 'not out of the woods,' industry leaders say
Ottawa Business Journal
'Time to recalibrate': Local craft distillers contemplate post-COVID recovery as tax relief period wears off
Ottawa Citizen
---
Trainfest in Smiths Falls a sellout for Railway Museum of Eastern Ontario
Inside Ottawa Valley
Cycle in the City: Tour de Mississauga Returns in September
Mississauga
---
LEADERSHIP
Meaningful Discussions Showcase Mississauga's Priorities at 2022 AMO Conference
Mississauga
Chair Henry congratulates Regional Councillor Rhonda Mulcahy on AMO board appointment
Durham Region
 
---
OTHER NEWS
Relearning, reconnection, reconciliation: Mi'kmaq tourism operators are offering authentic experiences to visitors and to their own communities
Toronto Star
Government of Canada supports Ottawa's 2SLGBTQ+ arts and tourism sector
Ottawa City News
---
---
JOB BOARD
---
INDUSTRY EVENTS
August 30, 2022
TIAO Presents: 10 Things You Can Do To Make Your Business Accesible 
August 30, 2022
Boating Ontario Golf Tournament
September 14, 2022
TIAO Presents: How to Work with Post-Secondary to Support a Diverse Workforce (Building Inclusive Tourism Webinar Series)
September 20, 2022
TIAO Presents: Recruiting and Retaining Talent 
September 27, 2022 


World Tourism Day OSW

September 28 - 30, 2022
Meaningful Travel Summit
October 25 - 26, 2022 Ontario Tourism Summit hosted by TIAO
November 2 - 4, 2022
Sport Events Congress 2022
October 24 - 25, 2023 Ontario Tourism Summit hosted by TIAO
October 22 - 23, 2024
Ontario Tourism Summit hosted by TIAO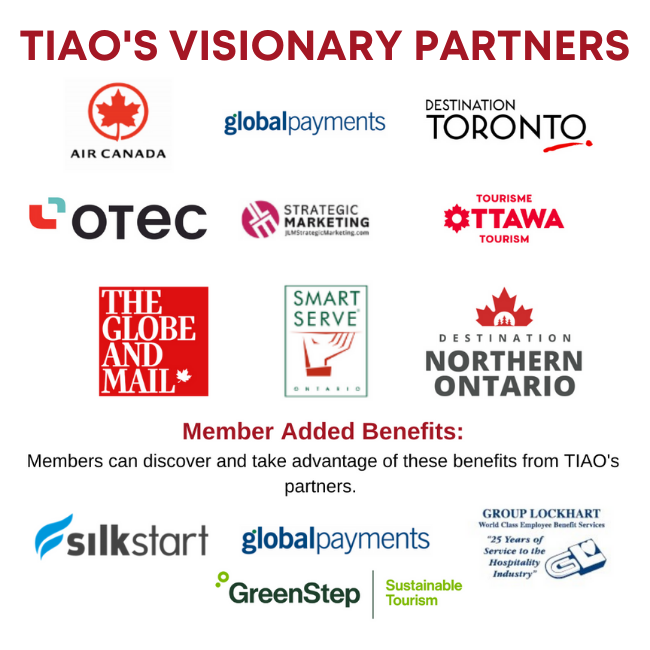 Copyright © 2022

Tourism Industry Association of Ontario

, All rights reserved.
 

This email was sent by:
Tourism Industry Association of Ontario
207 Queens Quay West, Suite 405, Toronto, ON M5J 1A7