Your weekly digest from TIAO, updating you on the latest industry news, advocacy issues and upcoming events.
Does this email not look right? Try viewing this email in a browser.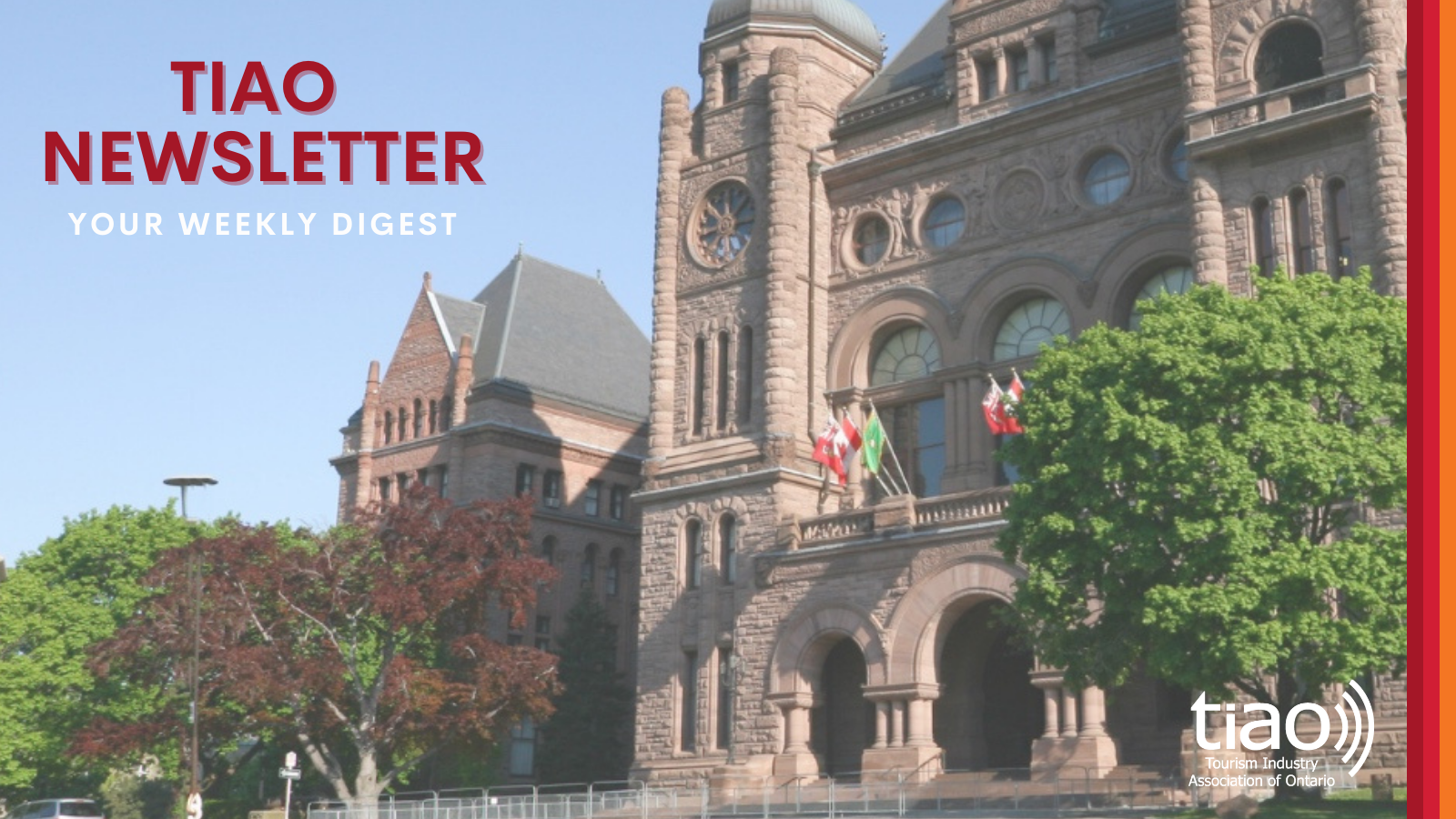 As the voice of the Ontario tourism industry, we recognize that in times of uncertainty there is a need for the industry to have access to clear and reliable information.
Our team is closely following the evolving COVID-19 situation and will link to pertinent articles on our website and social media channels, with a focus on validity and relevance to our industry. 
Email us with your Coronavirus/COVID-19 updates to feedback@tiaontario.ca 
Call us with your updates at 1-888-436-6441 (TOLL FREE)
---
FEATURED
-----------------------------------------------------------------------------------
ADVOCACY 

AT BRIEF 

Welcome to the latest edition of the TIAO newsletter. It's been another busy week for the industry with key regulatory information released by the provincial government on the introduction on proof of immunization and vaccine certificate, whilst we also entered the final stages of the Federal election campaign. As ever, thank you for taking the time to read our newsletter. If there is an issue not included in our snapshot of the week, or an emerging issue that you think we should be aware of, then please get in touch by dropping us an email here!

Federal Election

We're entering the final days of the federal election campaign and as the polls fluctuate and the outcome remains on a knife-edge, TIAO continues to engage federal election candidates of all parties across Ontario, whether it's in-person, on the telephone or via Zoom, we're hosting candidates to educate them on the seriousness of the challenges facing the tourism industry. But we are not doing it alone. I'm delighted to report that over 500 letters from TIAO members and stakeholders have been sent to candidates, meaning we will be meeting with candidates right up until election day. This support from you has been overwhelming - over eighteen months into this pandemic you continue to stand with TIAO in our advocacy work and we're incredibly grateful. As you know, the theme of our advocacy work has been 'Reopening doesn't mean Recovery' as we try and educate prospective MPs that our industry will require long term economic supports to continue, such as CEWS and CERS.

If you haven't already sent your letter, there is still time! Please click here to be taken to the TIAO website where you can find a template letter and find your local candidates.  Remember, if you haven't seen the policy platforms of the federal parties in regards to the tourism industry and small businesses you can visit the TIAO website here to see all the most relevant information provided by all the parties.

Ontario releases regulatory guidance for proof of immunization and vaccine certificates

This week the provincial government released the regulations associated with the introduction of proof of immunization and latterly the vaccination certificate from September 22. If you missed TIAO's briefing on what was released, we have included our briefing slides and the information provided by the government within this newsletter.

Notably, the government has published its guidance on what ID can be presented to accompany your proof of immunization and the government has reaffirmed its unwillingness for businesses to retain information. Whilst we recognize the importance of maintaining privacy, we know that this requirement will be highly labour intensive for businesses already short staffed and we have asked the government to reassess its thinking on this issue. In addition, there remain significant questions on enforcement and how authorities will support businesses.

If you have a question that isn't covered in our slides, or that of the government's FAQs, please don't hesitate to contact us as we continue to work through complexities and practicalities of the regulations.

When will we exit the 'Roadmap to Reopen'?

In the midst of the information released by the province this week, we received many questions regarding the 90% target referenced in Ontario's last mile strategy and referenced by the Chief Medical Officer of Health. Many of you contacted us to ask if this was the new official government target to exit step three of the 'Roadmap to Reopen' and the lifting of capacity limits. The answer to this question is no. TIAO was informed on the technical briefing, hosted by the provincial government, that this is a vaccination target required to counter the effects of the Delta variant and that no decision had been taken on the metrics required to exit the roadmap. Whilst TIAO strongly supports measures to avoid another catastrophic lockdown, we also know that to stay in step three of the roadmap is simply unfeasible for businesses to survive. That is why we continue to push for answers on the pathway to exit the roadmap and extended supports from all levels of government to support our industry. If you missed our joint letter with industry leaders, you can read it here.

Labour crisis: share your experiences with TIAO

Every day at TIAO, we hear from businesses that tell us they simply can't find enough people to fill their job vacancies. We know as an industry we faced labour challenges before COVID-19, but the pandemic has exacerbated these issues. At TIAO, we're trying to put together a comprehensive strategy to answer the labour crisis within the tourism industry and we need your feedback. Tell us about your experiences when trying to hire staff, the challenges you've faced, and the impact it is having on your business by emailing us here.

Christopher Bloore, President & CEO
OTEC OFFERING 
DE-ESCALATION TRAINING
Would your organization or employees benefit from de-escalation training?
Consider these 2 courses:
The Conflict Management half-day workshop is a great course where participants will learn how to deal with conflict by exploring their own conflict style and identifying ways to avoid and resolve conflict.
The Introduction to Emotional Intelligence 2-hour course will also give participants the skills and tools to be more self-aware, understand how to lessen the impacts of one's emotions, and how to build better relationships.
APPLICATIONS STILL AVAILABLE

FOR THOSE WHO SELF-IDENTIFY AS INDIGENOUS  

Are you, or someone you know, looking for a position in the Ontario Tourism Industry? 

The Tourism Industry Association of Ontario (TIAO), in collaboration with Indigenous Tourism Ontario (ITO), and the Ontario Tourism Education Corporation (OTEC) are now accepting applications for A Three Fires Collaborative Quest - a program designed to fill critical gaps within the industry and encourage recovery and growth of the province's tourism workforce by bringing awareness of opportunities to potential Indigenous employees. 

To be eligible for the program as a potential employee, you must self-identify as Indigenous. After being accepted into the program, beginning in Fall 2021, you will have the opportunity to participate in frontline training workshops facilitated by OTEC. These workshops are suitable for potential employees whether you are just starting in the tourism industry, or if you have experience but are seeking a new position within the industry. 

After completing the training program, you will be invited to participate in the Employee to Employer Matching event, taking place in Winter 2021. Hosted virtually, our online platform will allow you to schedule video interviews with potential employers, and vice-versa, in order to provide you the opportunity to secure employment in 2022.   
TIME IS RUNNING OUT:

JOIN TIAO'S CAMPAIGN

 

FOR INDUSTRY-SPECIFIC SUPPORT
Reopening is Not Recovery
During the run-up to Election Day, we are encouraging our members to send a letter to their local MPs and electoral candidates for more targeted support for the tourism industry and to emphasize the message that reopening is not recovery. 
Don't let the tourism sector slip between the cracks. We need your help to voice our industry's need for government support so that political parties prioritize our sector. We need you to reach out to your riding's candidates today to ensure that our industry's needs do not go unnoticed. Reopening is not recovery. 
Find more information and all the tools you need on TIAO's Reopening is Not Recovery Campaign for Industry-Specific Support web page.
REBUILD ONTARIO TOURISM

AT THE OMCA MARKETPLACE THIS NOVEMBER

One-on-one face-to-face meetings between Ontario's tour operators and tourism suppliers is a fantastic opportunity for members to reconnect with their industry colleagues, rethink the new world of tourism, and rebuild their businesses together! This virtual event is an accessible and affordable opportunity for tourism suppliers to secure their group bookings for 2022 and beyond. For just $299, tourism suppliers will meet with tour operators on either Monday, Nov. 1st or Tuesday, Nov. 2nd. Tour operators attend for free and will have two full days of appointments. All virtual delegates will have access to the live stream of the education sessions taking place in Toronto, ON on Nov. 3rd. For an additional $99, delegates can attend these sessions, as well as a networking social, in person at the Delta Marriot Toronto Airport hotel and conference centre. Space is limited and the deadline to register is September 30th! Only OMCA members can attend – contact info@omca.com if you are unsure of your membership status. Don't miss this chance to reconnect, rethink, and rebuild to a better industry than ever before!

To learn more about the event and to register, please click here.
GOVERNMENT OF ONTARIO:

ADDITIONAL COVID-19 RESOURCES FOR BUSINESSES

The Government of Ontario has recently shared additional COVID-19 resources for businesses.

Click here for an extensive Q&A document which covers a number of topics.

Click here for a full list of supports for businesses on Ontario's COVID-19 Help for Business site. This site is continually updated and will include:
The launch of a new app to make it easier and more convenient for businesses and organizations to read and verify proof of vaccination (i.e., that a digital vaccine receipt is valid);

Providing communication supports to businesses to inform the public of the new requirement.
Businesses and organization may also submit questions and feedback to the Ministry of Health by clicking here.
DESTINATION ONTARIO

 RELEASES RESEARCH ON IMPACT OF COVID-19 

Destination Ontario has released a study on the impact of COVID-19 on the Canadian economy and consumer sentiment as of August 24, 2021. The purpose of this study is to better understand the impact of COVID-19 on the economy, the consumer mindset and to inform marketing recovery strategies. In order to achieve this, Destination Ontario has accessed various economic, public attitude and behavior studies.

You can read the entire report here.
CALL FOR NOMINATIONS:

JOIN NOTO'S BOARD OF DIRECTORS

On behalf of the Board of Directors of Nature and Outdoor Tourism Ontario (NOTO), NOTO is calling out to all camp operators to consider putting their names forward for a seat on the NOTO Board. It is important for NOTO to have a Board that is representative of its members; a Board that can set the goals and objectives of the organization while ensuring they are responding to the needs of the industry. Help NOTO support the growth of resource-based tourism in Ontario!

The following number of seats are available in each of the four electoral regions this year:
Northwest: 1

North Central: 1

Northeast: 2

South: 3
In order to stand for election, you must be a paid-up Regular NOTO member. You can nominate or run only in your own region. Each nomination must be endorsed by two camp operators from your region. Completed nomination forms should be returned to the NOTO office by email or mail by September 30, 2021.
You can access the Nomination Form here. 
CALL OUT FOR VENDORS: 

NATIONAL DAY FOR TRUTH AND RECONCILIATION  
On September 30, 2021, Science North will celebrate National Day for Truth and Reconciliation with a new event honouring Indigenous science, innovation, arts and culture. Science North and its partners, including Indigenous Tourism Ontario (ITO), Ojibwe Cultural Foundation, Wikwemikong Tourism and N'Swakamok Native Friendship Centre, will welcome visitors to our science centre to explore the Indigenous Ingenuity: Timeless Inventions exhibit, the Regalia: Native Pride art exhibit, and other experiences and activities. 

Science North is looking for food and retail vendors to take part in a marketplace during the event.  Come showcase your items to visitors from 3pm-8pm on Thursday, September 30th.  There is no charge to participate.  Each vendor will be provided with a 10x10 space, including tables, chairs, and access to power.  The marketplace will happen outdoors if possible; some covered spots will be available on our grounds.  Deadline to apply: Friday, September 24th, 2021.

Can't attend on September 30th?  Science North is building a directory of vendors that will be showcased on their website, so please provide your website and social media links below to be included!  
You can register here.
ONTARIO'S COVID-19

VACCINATION RATES
Currently, 85.4% of people 12+ in Ontario have received at least 1 dose of a vaccine and 79.15% of people 12+ in Ontario are fully vaccinated.  
Below is a list of every Public Health Unit in Ontario with the percentage of people ages 12 and up who have received their first dose of a COVID-19 vaccine and a percentage of those who have received both doses.  
Please note that there was an error in last week's vaccination rates for the PHU of Windsor-Essex. We have corrected the discrepancy below.  
| | | |
| --- | --- | --- |
| Public Health Unit  | % of Dose 1  | % of Dose 2  |
| | 85.6%  | 78.9%  |
| | 79%  | 73%  |
| | 80%  | 73%  |
| | 82.6%  | 77.4%  |
| | 85.9%  | 79.2%  |
| | 83%  | 77.8%  |
| | 75.1%  | 81.3%  |
| | 83.1%  | 77.8%  |
| | 85%  | 81%  |
| | 81.6%  | 74.6%  |
| | 85%  | 77%  |
| | 81.8%  | 75.7%  |
| | 85.7%  | 79.6%  |
| | 79.5%   | 74%   |
| | 93.2%  | 87.7%  |
| | 84.7%  | 78.4%  |
| | 83.1%  | 76.2%  |
| | 82.9%  | 76.2%  |
| | 84%   | 75.7%  |
| | 87%  | 81%  |
| | 85%  | 77.3%  |
| | 83.6%  | 77.7%  |
| | 82.4%  | 73.6%  |
| | 85.8%  | 78.8%  |
| | 84.6%  | 79%  |
| | 84%  | 77%  |
| | 84%  | 78%  |
| | 83.1%  | 75.4%  |
| | 80.9%  | 74.6%  |
| | 84.2%  | 78.4%  |
| | 87.5%  | 81.3%  |
| | 85.9%  | 80.7%  |
| | 81.5%  | 74.5%  |
| | 84.9%  | 80.1%  |
The following link is to Ontario's current vaccination rate as a province, broken down into first and second dose percentage rates COVID-19 Tracker Canada - Ontario Vaccination Tracker (covid19tracker.ca) 
SAFE TRAVELS STAMP

 

ADMINISTERED BY TIAO
TIAO has been chosen by the World Travel and Tourism Council (WTTC) to administer the Safe Travels Stamp in Canada. The Safe Travels Stamp is an international symbol designed to allow travellers to recognize governments and companies around the world, which have adopted health and hygiene standardized protocols  – so consumers can experience 'Safe Travels'.
Our application process has moved to an online system and you can access it here.
More than 1850 businesses have been approved. See list of successful applicants here.
GET VOTES FOR
THE 
SAFE TRAVELS STAMP AWARDS
What is the Safe Travels Stamp Award?
The Safe Travels Stamp Award is a way for your customers and local residents to recognize your business's outstanding efforts in adopting the World Travel & Tourism Council's health and hygiene global standardized protocols for the hospitality and tourism sector. 
It's their way of saying they feel safe when doing business with you.
There are 13 Safe Travels Stamp Awards to be won: one for each tourism region in Ontario.
Voting runs until October 11, 2021. 
Top finalists and winners will be announced on October 26 at the 2021 Ontario Tourism Summit.
To learn more please click here. 
ÉTUDE TOURISME FRANCOPHONE

ET BILINGUE - FRANCOPHONE & BILINGUAL TOURISM STUDY

Cher partenaire touristique,

**English follows**

Le Réseau de développement économique et d'employabilité (RDÉE Canada) et ses membres désirent entamer un exercice d'étude qui portera sur l'évolution de l'offre touristique francophone et bilingue au Canada près de 15 mois après le début de la pandémie. L'étude portera sur les entreprises touristiques situées à l'extérieur du Québec qui offrent des services à une clientèle francophone. Les résultats du sondage permettront à RDÉE Canada d'établir un rapport de données générales sur la situation des entreprises touristiques après la crise de la COVID dans le but de cibler leurs besoins pour mieux les aider à se préparer à accueillir les visiteurs des marchés francophones du Québec, du Canada, de la France, de la Belgique, de la Suisse et de l'Europe de l'Est. Nous vous invitons à nous faire part de votre réalité et de vos besoins pour accueillir les visiteurs francophones en répondant à ce court sondage disponible en ligne (offert dans les deux langues)  https://api.legerweb.com/RDEE2021

Nous vous remercions de votre collaboration constante au rétablissement de notre industrie.

__________________________________________________________________

The Réseau de développement économique et d'employabilité (RDÉE Canada) and its members wish to initiate a study that will focus on the evolution of the Francophone and bilingual tourism offer in Canada almost 15 months after the beginning of the pandemic. The study will focus on tourism businesses located outside of Quebec that offer services to a Francophone clientele. The results of the survey will allow RDÉE Canada to establish a general data report on the situation of tourism businesses after the COVID crisis in order to target their needs to better help them prepare to welcome visitors from the French-speaking markets of Quebec, Canada, France, Belgium, Switzerland and Eastern Europe. We invite you to tell us about your reality and your needs to welcome French-speaking visitors by answering this short survey available online (available in both languages): https://api.legerweb.com/RDEE2021

Thank you for your ongoing collaboration in our industry recovery.
SURVEY BY TOURISM SKILLSNET NORTH:

FALL & WINTER TRAINING PLANNING

In collaboration with Ontario Tourism Education Corporation, Destination Northern Ontario, Nature and Outdoor Tourism Ontario, District Social Services Administration Boards and Northern Ontario Workforce Planning Boards, Tourism SkillsNet North is reaching out to tourism business operators across Northern Ontario (Regional Tourism Organization 13) to gather information to help analyze and identify specific workforce labour gaps and available opportunities within Northern Ontario's tourism sector. The results will also aid to understand and support the skills and talent needs of the tourism sector to develop and deliver skills training in the fall and winter seasons to meet the labour gaps identified by you, the employer.  The result will be to address the needs of the local labour market and employers that have been impacted by the pandemic. Ultimately, the program will assist in the identification and training of 300 potential employees and match them with a minimum of 150 employers within Northern Ontario's tourism sector. Qualified employers will be eligible for a 30% wage subsidy to $3,000 per employee. You can use this program to train new/re-hires as well! 

To complete the survey, please click here.
NEW HEIGHTS IS BACK

 WITH THE 3RD ANNUAL NEW HEIGHTS CANNABIS TOURISM SUMMIT!   

The summit includes insights and strategies for participating in the rapidly emerging Cannabis Tourism industry in Canada. Hear from tourism and cannabis experts, innovators and giants who will share their knowledge, experience and drive for growth in this segment. This leadership conference will demonstrate the massive growth opportunity for recreational cannabis experiences to support tourism recovery in Canada. 

You can learn more and register by clicking here. 
STAKEHOLDER CALL

 MINUTES

Thank you to everyone who joined this week's call.

We continue to hold weekly industry stakeholder conference call meetings in order to disseminate information that we have received, address member concerns and share information on our industry consultations and share the latest news from government and our partners. 

This week's stakeholders calls provided a weekly industry update. 

You can read the notes from this week here.
DO YOU HAVE

 YOUR TIAO PROUD MEMBER LOGO?

We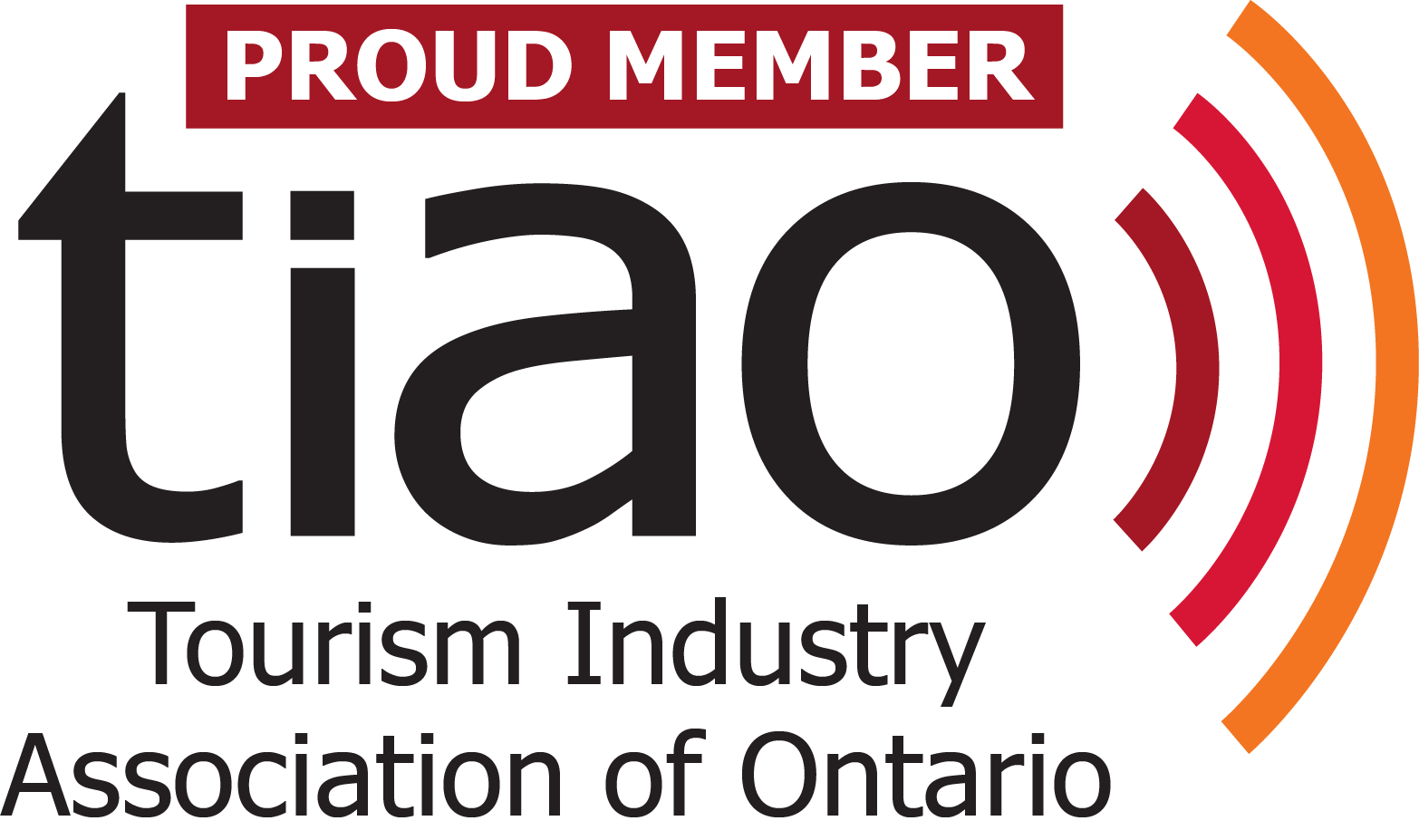 value our members and are proud to show you off, which is why we have a special TIAO "Proud Member" logo for your use. If you are a member and don't have the updated version, please reach out here.
TIAO COMPLIMENTARY

 2021 MEMBERSHIP OFFER

When you look back at this same time last year, no one could foresee what a devastating impact the pandemic has had on our industry, on our colleagues, and our families.  Throughout this past year, we have worked together, and fought hard for the industry we believe in.  The collaboration of the tourism industry has been remarkable.

We asked for you to join us each Tuesday, so that we could share the latest information, and to hear your challenges, opportunities, and questions, so that we could provide answers.  You have offered to be on committees, you have attended workshops, and in the most difficult of times, you have shown up.  Thank you for sharing how your tourism operation has been impacted.  We have heard you, we have advocated for you, and now we are pleased to offer one more way to ease your bottom line, increase your engagement, and provide an even more inclusive message as we represent your voice to the provincial government.

Our members have been incredibly supportive of TIAO, assisting us when we were in need, always willing to be there, and it is our turn to give back.  We will be extending:

Complimentary membership to the entire tourism industry in Ontario for 2021.

We look forward to hearing from you, having more input, strengthening our industry's voices and making sure tourism is represented.

How does this work if I am an existing member of TIAO?

For our current members, we will be reaching out to them directly. They will be provided an option to choose:
Extend their existing membership by another year or
Become a Green shoots sponsor - For those members that can afford to pay their membership, we will recognize the value of their existing membership through sponsorship (Green shoots sponsor) and use this value of their membership to continue the research and vital actions to rebuild and represent the industry's voice to government in Ontario.
How does this work if I want to become a member of TIAO?
We are glad to extend this to the industry. We ask that you reach out to us directly here  and we will set up your membership.  We will also extend to you the option as we do to our existing members.
Membership within TIAO for a period of one year from date of signing.
Become a Green shoots sponsor - For those new members that can afford to pay their membership, we will recognize the value of their membership through sponsorship (Green shoots sponsor) and use this value of their membership to continue the research and vital actions to rebuild and represent the industry's voice to government in Ontario.

Why Green shoots? 
Green shoots is a term used to describe signs of economic recovery or positive data during an economic downturn. The term green shoots is a reference to plant growth and recovery and has been used during down economies to describe signs of similar growth.
Welcome to the Tourism Industry Association of Ontario.
We are your association, and we are here for you!
---
GOVERNMENT RELEASES
-----------------------------------------------------------------------------------
Ontario Launching GO Train Service to London
Transportation 
The Ontario government is expanding GO train service to Southwestern Ontario with weekday trips between London and Toronto. The new service will also connect customers to Stratford and St. Marys using GO Transit services. "The people of Southwestern Ontario deserve better access to a safe and reliable transportation network," said Caroline Mulroney, Minister of Transportation. "Under Premier Ford's leadership, we are taking concrete action and keeping our promise to extend much-needed GO service all the way to London for the first time."
Ontario Releasing Guidance to Support Proof of Vaccination Policy
Health
As the province continues to respond to the fourth wave of the pandemic driven by the highly transmissible Delta variant, the government is further protecting Ontarians through continued actions that encourage every eligible person to get vaccinated and help stop the spread of COVID-19. On September 14, the government released the regulations and guidance for businesses and organizations to support them in implementing proof of vaccination requirements, which take effect on September 22, 2021. Requiring proof of vaccination will help increase vaccination rates, protect individuals in higher-risk indoor settings, and keep businesses open.
Ontario Honours Achievements of Emerging Mental Health Leaders
Heritage, Sport, Tourism and Culture Industries  
The Ontario government is recognizing two graduate students with the Hilary M. Weston Scholarship for their outstanding work and contributions in the field of mental health. The $7,500 scholarship is awarded annually to two graduate students enrolled in full-time social work programs at a publicly funded Ontario university. The Honourable Elizabeth Dowdeswell, Lieutenant Governor of Ontario, was joined today virtually by Lisa MacLeod, Minister of Heritage, Sport, Tourism and Culture Industries, Michael Tibollo, Associate Minister of Mental Health and Addictions, and the Honourable Hilary M. Weston to present the awards to this year's recipients Calvin Prowse and Tin Vo.
Ontario Supports Businesses and Workers as they Return to the Job Safely
Economic Development, Job Creation and Trade 
Vic Fedeli, Minister of Economic Development, Job Creation and Trade, issued the following statement in response to today's monthly employment release by Statistics Canada: "Employment in Ontario increased by 53,000 in August as more businesses re-open and more people return to work. And as our #TeamOntario vaccine campaign continues, we are providing businesses and workers with the tools they need to stay open and stay safe. That's why, starting September 22, proof of vaccination will be required to access certain businesses and settings.
---
INDUSTRY NEWS
-----------------------------------------------------------------------------------
Tickets on sale this week for the AGO's fall blockbuster Picasso: Painting the Blue Period
Web Wire 
The wait is nearly over! This fall the Art Gallery of Ontario (AGO) presents a major exhibition on Pablo Picasso's Blue Period (1901-1904). Combining art historical research, cutting-edge conservation science and sublime works of art, Picasso: Painting the Blue Period is the first exhibition in Canada to focus on the modernist master's early years. 
New program aims to "Spark" innovative tourism ideas – grants, mentorships
Sault Online 
A new program aimed at sparking and supporting innovative tourism ideas for Algoma Country was officially announced today. The "Spark" Mentorships & Grants Program will match selected applicants from the region with a tourism mentor and provide a $3,000 grant to help take their new tourism idea to the next level of development.
Related:
The Reimagined Park Hyatt Toronto Officially Reopens its Doors
Business Wire
Hyatt Hotels Corporation (NYSE: H) and Oxford Properties are pleased to open its doors to the highly anticipated, restored Park Hyatt Toronto hotel. Long considered one of Toronto's most iconic addresses, the property offers deeply personalized and engaged service as the cornerstone of the hotel's revival.
Wilkommen to Oktoberfest Muskoka!
Muskoka Tourism
Muskoka Tourism and the Chambers of Commerce in Bracebridge, Gravenhurst, Huntsville/Lake of Bays and Muskoka Lakes are thrilled to announce a new annual event, Oktoberfest Muskoka. The goal of Oktoberfest Muskoka is to highlight our local music, culinary and craft beer sectors. Plans are in full swing, so get your lederhosen ready for our first Oktoberfest Muskoka a 4-day live music, culinary and craft beer festival taking place from October 20-23, 2021, at our craft breweries, and participating restaurants and venues across Muskoka in Bracebridge, Gravenhurst, Huntsville, Lake of Bays, and Muskoka Lakes.
Study finds Canada's tourism industry lost $52 billion in 2021
The Toronto Sun
The tourism losses in Canada keep climbing as the ongoing COVID-19 pandemic takes its toll on travel with borders closures, limited flying and ever changing protocols. A new study by Hellosafe.ca, a French-based insurance tech company operating in several countries , says Canada's tourism industry lost $52 billion in 2021 compared to pre-pandemic 2019. And the most affected province in terms of net profit loss is Ontario at $24.9 billion in 2021 compared to 2019.
Pandemic Relief Funding for Indigenous Groups To Be Made Available
CFNR Network 
Over 330 million dollars in pandemic relief money is being made available in Indigenous communities across Canada. Indigenous Services Canada announced the funding in their Fall Economic Statement. The investment will be used to offset declines in the Own-Source Revenue used to provide initial funding.
Tourism organization says federal parties need to provide stability to industry
CBC 
A group representing tourism businesses across northwestern Ontario says its members want the federal government that forms after the Sept. 20 election to provide stability for the industry. Gerry Cariou, executive director of the Kenora-based Sunset Country Travel Association, said tourism operators don't want "a handout," but want assistance to help prepare for the future.
The Culinary Tourism Alliance Announces 'Feast On® the Farm': An Immersive Outdoor Event Series Featuring Local food and drink
News Wire 
The Culinary Tourism Alliance has unveiled Feast On® the Farm – a thoughtfully curated gastronomic experience debuting this September. The intimate (50ppl) ticketed events allow foodies from across Ontario the opportunity to indulge in culinary creations by some of the best chefs in the province - meeting the people creating change in Ontario's food and drink space.
You can go on a curated road trip to an Ontario cidery this month
Daily Hive
The beloved celebration of cider returns this year with The Road Trip, a curated voyage to one of two Ontario cideries for an exclusive outdoor cider and dining experience. Continuing the Toronto Cider Festival's tradition of introducing its namesake beverage to Ontarians, The Road Trip whisks guests off to explore the province's cider-growing regions.
City of Guelph giving out $100 gift cards to people staying overnight in local hotels
Guelph Today 
The City of Guelph is handing out 300 gift cards worth $100 to encourage overnight stays at Guelph hotels. On Friday, the city launched See You In Guelph, a new initiative to encourage locals and visitors to support the local tourism industry by booking overnight stays in Guelph in six participating hotels. 
Related:
Festivals, events across Perth-Wellington to receive $605,032
The Wellington Advertiser
The Ontario government is providing over $605,000 to cultural organizations in Perth and Wellington counties, including Drayton Entertainment,  Perth-Wellington MPP Randy Pettapiece announced recently. The funding is provided through Ontario's Reconnect Festivals and Events Program, which is designed to support the festivals and events sector, while helping municipalities and organizations deliver innovative and safe experiences that allow people to reconnect with their communities.
Never Have I Ever, TO Set To Expand To Regional Drive And Fly Market
Destination Toronto
The city's tourism and hospitality industry has rallied around the tourism recovery campaign Never Have I Ever, TO. Thank you to all that have taken part in the first weeks of the campaign! Beginning September 14, the campaign will reach new markets, expanding into the regional drive and fly markets that include London, Niagara, Windsor, Sudbury, Kingston and Montreal. It's not too late to take part in the campaign! Join businesses throughout the community by creating your own Never Have I Ever, TO experience. Visit the campaign playbook and take part in the campaign today. 
Tourism SkillsNet North
Destination Northern Ontario 
Did you know you can use the Tourism SkillsNet North program to help fill your rehiring needs for 2021? If you have employees you've had to lay off or let go because of the pandemic and are going to be hiring back as COVID-19 restrictions lift, now is the time to act to ensure you qualify for these special subsidies. With access to 30% of wages, up to a maximum of $3,000 per employee available for qualifying employers, the time to act is now! Any employer can only qualify for up to two positions.  To learn more please click on the link in the title.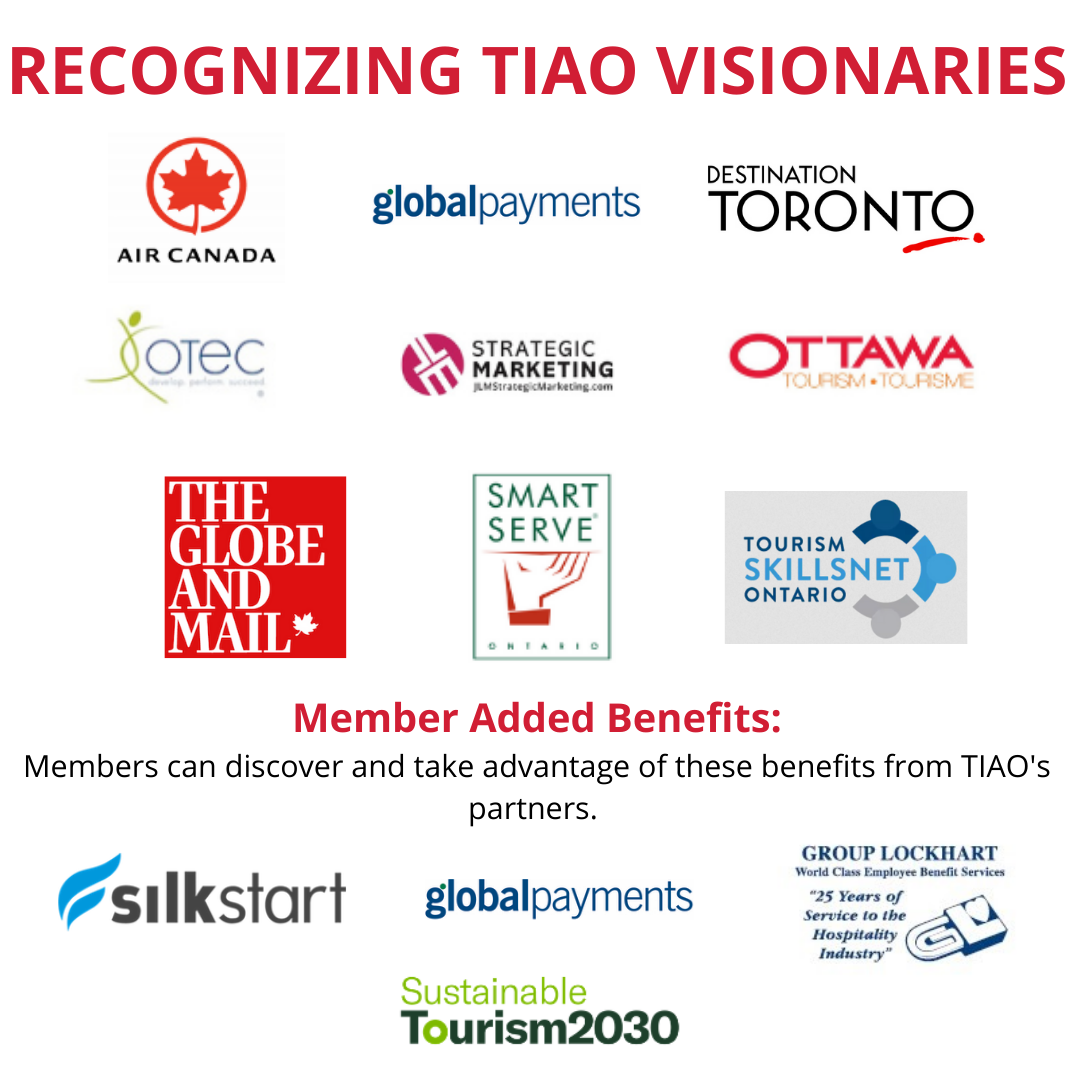 Copyright © 2021

Tourism Industry Association of Ontario

, All rights reserved.
 

This email was sent by:
Tourism Industry Association of Ontario
439 University Avenue, Suite 1400
Toronto, Ontario, M5G 1Y8

 

You have received this email because you are a member or existing contact of Tourism Industry Association of Ontario, a membership organization powered by SilkStart. update notification preferences unsubscribe from this list