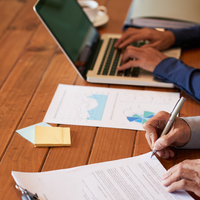 In the coming months, TIAO will be hosting a policy roundtable on tax reform. The roundtable will bring together tourism industry stakeholders and the provincial government to discuss ways to simplify Ontario's tax system to make it easier for tourism businesses to grow, compete, and attract investment. A key outcome will be a set of timely recommendations to government, which will engage with the Province's upcoming review of Ontario's tax system to make Ontario an attractive place for businesses to invest and grow (announced in the 2023 provincial budget).
We are actively engaging with the Ministry of Finance and the Ministry of Economic Development, Job Creation and Trade to take part in the roundtable.
Through the roundtable, TIAO intends to build upon the tax reform recommendations outlined in our State of the Ontario Tourism Industry Report. We want to hear from businesses and tourism organizations of all sizes. If you are interested in taking part in the upcoming tax policy roundtable, please contact Caitlyn Drexler, Senior Policy Analyst, at cdrexler@tiaontario.ca.
---