Your weekly digest from TIAO, updating you on the latest industry news, advocacy issues and upcoming events.
Does this email not look right? Try viewing this email in a browser.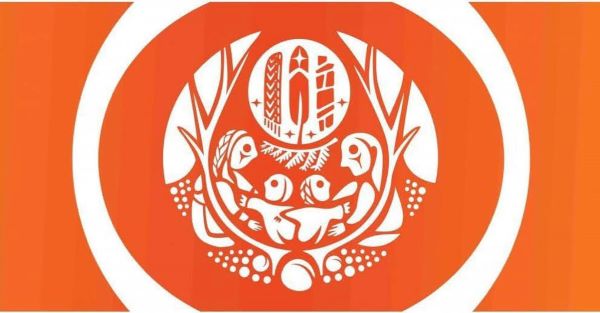 The 'Survivors' Flag' was created by NCTR to mark the first official National Day of Truth and Reconciliation.
---
NATIONAL DAY FOR TRUTH AND RECONCILIATION
-----------------------------------------------------------------------------------
Our usual weekly advocacy brief will return in next week's newsletter as we focus upon our reflection on Orange Shirt Day and the new National Day of Truth and Reconciliation.  
Today, September 30th, marks the first ever Federal National Day of Truth and Reconciliation. A day which honours the lost children and survivors of residential schools, their families and communities. A public moment, an integral part of reconciliation, when we must confront and reflect on the horrendous actions of the past, and recognize the ongoing pain and suffering caused by those actions, felt by Indigenous peoples every day. 
As Indigenous Tourism Ontario rightly note, it's important to recognize that "since 2013, September 30th has opened the door to global conversation about Residential Schools in Canada through Orange Shirt Day. This date was chosen because it is the time of year in which children were taken from their homes to Residential Schools. The movement was started by Phyllis Webstad who wrote the book "The Orange Shirt Story" and it is largely observed in schools across the country." 
 It's difficult to comprehend that such a system that caused so much harm and untold pain could exist at all, let alone that it could continue into the 1990s. As a relatively new settler in Canada, the recent discoveries across the country of mass burial sites or graves have opened my eyes to the historical and ongoing relationship between Canada and the First Peoples of Turtle Island.  
These most recent awful discoveries happened in close proximity to when I learnt I was going to be a father for the first time at the end of the year. I have not yet met my son and hopefully he will arrive safely in December, but my love for him has no limit. The thought of him being taken away from his mother and I is a situation I can't even contemplate without being overcome with emotion.  I can't imagine the unspeakable pain that Indigenous peoples, communities and survivors continue to suffer remembering those moments.  
On such a day, it can be overwhelming to think about what an individual can do to commemorate such a moment. Across Canada, people will come together to mark National Day of Truth and Reconciliation in many different ways; flags will fly at half mast, buildings will be illuminated and communities will come together.  Many will wear orange to raise awareness of the very tragic legacy of residential schools, and to honour the thousands of survivors.   
Our colleagues at Indigenous Tourism Ontario have put together a list of activities, ideas and suggestions that you might consider to mark this important day. They are based on education, experiencing Indigenous culture and how you can make a difference. Click here to be taken to their dedicated National Day of Truth and Reconciliation webpage. 
However you chose to mark today, your actions can and will make a difference.  TIAO is proud to stand shoulder to shoulder with our partners Indigenous Tourism Ontario as we work together to improve the economic outcomes for Indigenous Peoples working in the tourism industry. 
Please see further down in the newsletter for details on new hard capacity caps announced last Friday for some venues and details on the new Ontario Tourism Recovery Program, including our slides from our stakeholder call on Tuesday and our Q & A's on popular questions. Please do send any questions or feedback on either the recovery program or capacity limits to the TIAO team by clicking here and we will get back to you ASAP. 

Christopher Bloore, President & CEO
---
The TIAO team has gathered a sampling from each tourism region in Ontario on how many are marking Truth and Reconciliation Day. We encourage you to engage and participate with your region.
 City of Windsor Marks National Day for Truth and Reconciliation (citywindsor.ca)
 Niagara prepares to mark Truth and Reconciliation Day (iheartradio.ca)
 County of Brant - County Honours the National Day for Truth and Reconciliation (municipalinfonet.com)
 St. Marys - St. Marys to honour National Day for Truth and Reconciliation (municipalinfonet.com)
 Mississauga - City Recognizes National Day for Truth and Reconciliation (municipalinfonet.com)
 Pickering - City to install orange crosswalk in honour of those affected by the Residential School System (municipalinfonet.com)
 Truth and Reconciliation Resources | Grey Roots
 Kawartha Lakes - Council pays early homage to National Truth and Reconciliation Day (municipalinfonet.com)
 Belleville - City to Recognize Orange Shirt Day and National Day for Truth and Reconciliation (municipalinfonet.com)
 Ottawa - City to Observe National Day for Truth and Reconciliation (municipalinfonet.com)
 County of Renfrew supports first National Day for Truth and Reconciliation | Pembroke Observer
 Huntsville invites community to Truth and Reconciliation Week (muskokaregion.com)
 Truth and Reconciliation Commission - City of Elliot Lake
---
FEATURED
-----------------------------------------------------------------------------------

TIAO IS ON

THE MOVE

As many of you have done, we too are adjusting our work environment moving forward and we are excited about the new innovations, collaboration and sustainable practices we can develop.

TIAO is moving offices, effective October 1st to: 

207 Queen's Quay West, Suite 405, Toronto, Ontario  M5J 1A7

Phone # remains the same:  416-483-1691

We are joining several other tourism organizations in a shared office space.

We are in this together. Let the collaboration begin!
ONTARIO TOURISM RECOVERY

PROGRAM TO LAUNCH ON OCTOBER 13

The province has confirmed that the $100 million Ontario Tourism Recovery Program, previously announced in the spring budget, will launch in mid-October. The Tourism Recovery Program will support for-profit tourism businesses in the attraction, accommodation, and leisure travel sectors that help drive employment and visitors to their regions. Eligible businesses include hotels, inns, resorts, boat tours, ski hills, distilleries, hunting and fishing camps, airlines, motor coaches, live performance venues, cinemas, drive-in theatres, amusement parks, museums, and Indigenous attractions. 

For more information, you can read TIAO's complete article here.
ONTARIO CAUTIOUSLY

EASES CAPACITY LIMITS

Effective September 25, 2021, at 12:01 a.m., capacity limits were increased in many of the indoor settings where proof of vaccination is required. Meeting and event spaces, such as banquet halls and conference/convention centres; sporting events; concerts, theatres and cinemas; racing venues (e.g., horse racing); and commercial and film television productions with studio audiences were increased to up to 50 per cent capacity or 10,000 people (whichever is less) for indoor events.

For certain outdoor event venues where patrons stand, capacity limits were increased to up to 75 per cent capacity or 15,000 people (whichever is less). For certain outdoor event venues where patrons are seated, capacity limits were increased to up to 75 per cent capacity or 30,000 people (whichever is less). 

In addition, proof of vaccination is now required in outdoor settings where the normal maximum capacity is 20,000 people or more to help keep these venues safe for patrons.

Read the full government release here
OTS21 SPEAKER SPOTLIGHT:  ADAM MORRISON, CEO OF OTEC
Building a resilient workforce has never been more critical, as Ontario operators struggle to recover from the impacts of the pandemic. Join Adam Morrison, CEO of OTEC, at the 2021 Ontario Tourism Summit, as he shares The Battle for Talent: A Playbook for Workforce Recovery. Drawing from research, data and best practices developed in the trenches of the pandemic, this session will break down the underlying issues and realities faced by tourism stakeholders across Ontario. Adam and the OTEC team will share their workforce recovery playbook and tools for businesses and destinations to start building their recovery plans.
For more information and to register, click here.
SAFE TRAVELS STAMP

 

ADMINISTERED BY TIAO
TIAO has been chosen by the World Travel and Tourism Council (WTTC) to administer the Safe Travels Stamp in Canada. The Safe Travels Stamp is an international symbol designed to allow travellers to recognize governments and companies around the world, which have adopted health and hygiene standardized protocols  – so consumers can experience 'Safe Travels'.
Our application process has moved to an online system and you can access it here.
More than 1850 businesses have been approved. See list of successful applicants here.
GET VOTES FOR
THE 
SAFE TRAVELS STAMP AWARDS
The Safe Travels Stamp Award is a way for your customers and local residents to recognize your business's outstanding efforts in adopting the World Travel & Tourism Council's health and hygiene global standardized protocols for the hospitality and tourism sector. 
It's their way of saying they feel safe when doing business with you.
There are 13 Safe Travels Stamp Awards to be won: one for each tourism region in Ontario.
Voting runs until October 11, 2021. 
Top finalists and winners will be announced on October 26 at the 2021 Ontario Tourism Summit.
To learn more please click here. 
SURVEY BY TOURISM SKILLSNET NORTH:

FALL & WINTER TRAINING PLANNING

In collaboration with Ontario Tourism Education Corporation, Destination Northern Ontario, Nature and Outdoor Tourism Ontario, District Social Services Administration Boards and Northern Ontario Workforce Planning Boards, Tourism SkillsNet North is reaching out to tourism business operators across Northern Ontario (Regional Tourism Organization 13) to gather information to help analyze and identify specific workforce labour gaps and available opportunities within Northern Ontario's tourism sector. The results will also aid to understand and support the skills and talent needs of the tourism sector to develop and deliver skills training in the fall and winter seasons to meet the labour gaps identified by you, the employer.  The result will be to address the needs of the local labour market and employers that have been impacted by the pandemic. Ultimately, the program will assist in the identification and training of 300 potential employees and match them with a minimum of 150 employers within Northern Ontario's tourism sector. Qualified employers will be eligible for a 30% wage subsidy to $3,000 per employee. You can use this program to train new/re-hires as well! 

To complete the survey, please click here.
TICKETS AVAILABLE

 

TO THE 3RD ANNUAL NEW HEIGHTS CANNABIS TOURISM SUMMIT

The summit includes insights and strategies for participating in the rapidly emerging Cannabis Tourism industry in Canada. Hear from tourism and cannabis experts, innovators and giants who will share their knowledge, experience and drive for growth in this segment. This leadership conference will demonstrate the massive growth opportunity for recreational cannabis experiences to support tourism recovery in Canada. 

You can learn more and register by clicking here. 
STAKEHOLDER CALL

 MINUTES

Thank you to everyone who joined this week's call.

We continue to hold weekly industry stakeholder conference call meetings in order to disseminate information that we have received, address member concerns and share information on our industry consultations and share the latest news from government and our partners. 

This week's stakeholders calls provided a weekly industry update. 

This week we were also joined by special guest, Hassel Aviles, Executive Director at Not 9 to 5. Hassel shared resources and guidance to ensure workplace & mental health safety. Not 9 to 5 is a non-profit global leader in mental health advocacy for the foodservice sector. Through practical education and meaningful community-building, they are re-imagining the industry by breaking stigmas and fueling hope. Their vision is a safe, supportive workplace for all in consideration of both physical and mental health. 

You can read the notes from this week here.
DO YOU HAVE 

YOUR TIAO PROUD MEMBER LOGO?

We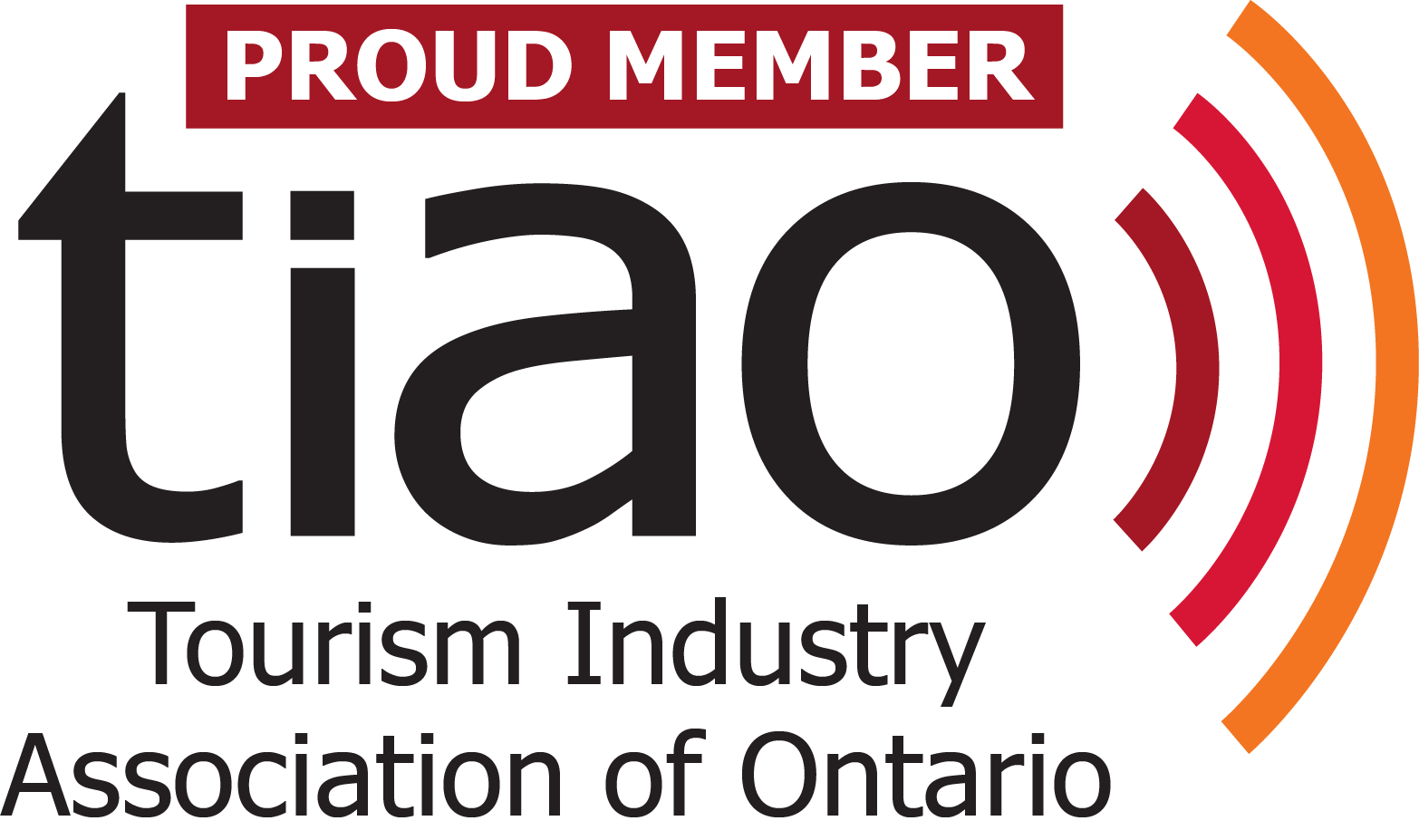 value our members and are proud to show you off, which is why we have a special TIAO "Proud Member" logo for your use. If you are a member and don't have the updated version, please reach out here.
TIAO COMPLIMENTARY 

2021 MEMBERSHIP OFFER

When you look back at this same time last year, no one could foresee what a devastating impact the pandemic has had on our industry, on our colleagues, and our families.  Throughout this past year, we have worked together, and fought hard for the industry we believe in.  The collaboration of the tourism industry has been remarkable.

We asked for you to join us each Tuesday, so that we could share the latest information, and to hear your challenges, opportunities, and questions, so that we could provide answers.  You have offered to be on committees, you have attended workshops, and in the most difficult of times, you have shown up.  Thank you for sharing how your tourism operation has been impacted.  We have heard you, we have advocated for you, and now we are pleased to offer one more way to ease your bottom line, increase your engagement, and provide an even more inclusive message as we represent your voice to the provincial government.

Our members have been incredibly supportive of TIAO, assisting us when we were in need, always willing to be there, and it is our turn to give back.  We will be extending:

Complimentary membership to the entire tourism industry in Ontario for 2021.

We look forward to hearing from you, having more input, strengthening our industry's voices and making sure tourism is represented.

How does this work if I am an existing member of TIAO?

For our current members, we will be reaching out to them directly. They will be provided an option to choose:
Extend their existing membership by another year or
Become a Green shoots sponsor - For those members that can afford to pay their membership, we will recognize the value of their existing membership through sponsorship (Green shoots sponsor) and use this value of their membership to continue the research and vital actions to rebuild and represent the industry's voice to government in Ontario.
How does this work if I want to become a member of TIAO?
We are glad to extend this to the industry. We ask that you reach out to us directly here  and we will set up your membership.  We will also extend to you the option as we do to our existing members.
Membership within TIAO for a period of one year from date of signing.
Become a Green shoots sponsor - For those new members that can afford to pay their membership, we will recognize the value of their membership through sponsorship (Green shoots sponsor) and use this value of their membership to continue the research and vital actions to rebuild and represent the industry's voice to government in Ontario.

Why Green shoots? 
Green shoots is a term used to describe signs of economic recovery or positive data during an economic downturn. The term green shoots is a reference to plant growth and recovery and has been used during down economies to describe signs of similar growth.
Welcome to the Tourism Industry Association of Ontario.
We are your association, and we are here for you!
---
GOVERNMENT RELEASES
-----------------------------------------------------------------------------------
Ontario Providing Additional Investment into Skills Development Fund
Labour, Training and Skills Development
The Ontario government is providing an additional $83 million towards the Skills Development Fund to help support ground-breaking training projects that upskill workers and prepare job seekers for meaningful work in their communities. Beginning tomorrow, the fund will begin accepting proposals for the second round of funding and is expanding its eligibility to allow an even wider range of organizations to apply, helping give more people the training needed to fill the shortage of skilled workers in Ontario.
Ontario Improving Access to Mental Health Services
Health 
The Ontario government is investing over $34.6 million to support upgrades and the addition of new facilities at the Centre for Addiction and Mental Health (CAMH) so they can continue to provide high-quality care and better address the unique mental health needs of patients.
Ontario Investing $100 Million to Help Tourism Sector Rebound From COVID-19
Heritage, Sport, Tourism and Culture Industries 
The Ontario government is investing $100 million through the new Tourism Recovery Program to help stabilize the province's tourism industry as it recovers from the impacts of COVID-19. The program will help for-profit tourism businesses in the attraction, accommodation, and leisure travel sectors protect critical jobs in communities across the province and help them prepare to reopen and safely welcome back visitors.
Related:
Ontario Adding New Resources To Protect Workers
Labour, Training and Skills Development 
The Ontario government is continuing to protect workers and people from COVID-19 by providing businesses with new tools and educational resources, including a new safety plan builder and additional inspectors. More than 100 new health and safety inspectors are graduating today and will be visiting workplaces in construction, industrial and health care settings. With the support of provincial offences officers, the inspectors will be deployed to help educate workers and businesses about the newly-launched vaccine certificate.
Ontario Increasing French-Language Supports for Young Victims and Survivors of Human Trafficking in Hamilton-Niagara
Children, Community and Social Services 
The Ontario government is investing more than $940,000 over five years in a new community-based program to provide more young victims and survivors of human trafficking in Hamilton-Niagara with the French-language services they need. With this funding the Centre de santé communautaire Hamilton/Niagara will provide French-language services such as psychotherapy support, referrals and assistance accessing resources, as well as outreach and prevention for children and youth. Providing better protection and increased supports for children and youth who have been sexually exploited or are at risk is a key focus of Ontario's strategy to combat human trafficking.
Ontario and Québec Invest More Than $525,000 in 19 Francophone Partnership Projects
Francophone Affairs 
On the eve of Franco-Ontarian Day, Caroline Mulroney, Ontario Minister of Francophone Affairs, and Sonia LeBel, Québec Minister responsible for Canadian Relations and the Canadian Francophonie, confirmed a joint investment of more than $525,000 under the Cooperation and Exchange Agreement between the Government of Ontario and the Government of Québec with respect to the Francophonie. This investment will support 19 projects developed jointly by Francophone organizations in both provinces. The majority of these projects are in priority areas such as economic development, education, culture, tourism, youth, and diversity and inclusion.
---
INDUSTRY NEWS
-----------------------------------------------------------------------------------
Opinion: Bi-waabndamewizig Anishinabek Nation – Tourism and Economic Development
Anishinabek News 
There is a strong opinion that by increasing people's awareness of Indigenous peoples' culture, ties to the land, and history, we can see parallel increases in the level of support for rights and heritage preservation, cooperation in development opportunities and respect of human rights.  Tourism provides a perfect opportunity to meet these ends when experience becomes a form of passive education. 
Travelling exhibit to promote Indigenous culture and innovation across northern Ontario
Bay Today 
The Ontario government is spending $1 million to help Indigenous Tourism Ontario (ITO) and Science North develop a travelling exhibit to promote Indigenous culture and innovation across northern Ontario. It will support the tourism sector, creating eight new full-time jobs and retaining another 20 full-time positions says a news release.
Related:
Mississauga Hosts 2022 Ontario Parasport Games and 2022 Ontario Summer Games and Announces Volunteer Co-Chairs
City of Mississauga 
The City of Mississauga is proud to host the 2022 Ontario Parasport Games and the 2022 Ontario Summer Games next year. The Ontario Parasport Games, originally scheduled for 2021, were postponed to 2022 due to the COVID-19 pandemic. The Ontario Parasport Games will run from May 13 to 15, 2022 and the Ontario Summer Games from July 21 to 24, 2022. This is the second time the City of Mississauga will host the Ontario Summer Games.
Taste of Burlington Fall Prix-Fixe Program
Tourism Burlington 
Tourism Burlington is proud to announce that the Taste of Burlington Fall Program, presented by PV&V Insurance, is running October 4-24. With 29 participating eateries and restaurants, you can guarantee you'll be well-fed from a wide variety of menu options. Lunch and dinner choices, dine-in, outdoor patio, and Take out options; the program provides it all.
How climate change will push tourists to visit new destinations
CTV News 
In this week's Riskin Report, CTV News Science and Technology Specialist Dan Riskin explains when and where in the U.S. tourist demand is projected to increase – and shares a tip for any tourists looking for a new destination in southern Ontario.
High Number of People from Ontario And Quebec Visiting Niagara Falls with Web Traffic Up 83%
iHeart Radio 
President of Niagara Falls Tourism, Janice Thomson, tells CKTB a 'great number of visitors' have returned to visit the falls, especially from Quebec and other parts of Ontario. She says website traffic is up 83% from 2019 as people plan to visit the honeymoon city. 
Saunders Farm has a new cider house (and it rules)
Ottawa Business Journal 
With brighter days surely ahead for Saunders Farm, its owners gathered Saturday with provincial politicians and industry leaders at the charming rustic property to raise a glass of — no, not champagne — but of hard apple cider. The popular agritourism destination, located in the southwestern corner of Ottawa, hosted a launch event for its Saunders Cider Co. and the cozy old log barn that's now The CiderHouse taproom.
B.C. woman turned away from popular Toronto tourist spot because vaccine certificate doesn't include key detail
CTV News
A woman from British Columbia travelling to Toronto was turned away from one of the most popular tourist destinations because her province's vaccine certificate doesn't include a key piece of information.
Museum receives $50K for francophone tourism trail
Timmins Today 
A number of projects in the region are being injected with provincial funding. Ontario has announced the 51 recipients of the Francophone Community Grants Program that aims to enhance the cultural and commercial vitality of the francophone communities.
Related:
Inspiring tourism innovation in Sault Ste. Marie
CTV News 
A program designed to spur innovation in the tourism sector is being brought to Sault Ste. Marie. Destination Northern Ontario is launching the Spark program in the city, which looks to give successful applicants with new ideas for their business $3,000 in funding and connect them with mentors.
Indigenous leader in London disappointed National Day for Truth and Reconciliation isn't Ontario holiday
CBC 
London's Indigenous community liaison adviser has added her voice to criticism Ontario isn't giving employees the day off to observe Canada's first National Day for Truth and Reconciliation. 
Look back: Fair Haven tourism floundering
Auburn Pub 
Tourism is floundering in the once fishing-rich village of Fair Haven, while the rest of the region thrives on weekend travelers. A dramatic decrease in fishing on Lake Ontario, coupled with fewer fish stocked in the lake each year, has spelled doom for the once popular tourist destination.
2022 Tim Hortons NHL Heritage Classic™ To Feature Toronto Maple Leafs Against Buffalo Sabres At Tim Hortons Field
Tourism Hamilton
The 2022 Tim Hortons NHL Heritage Classic™ will feature the Toronto Maple Leafs and Buffalo Sabres on March 13, 2022, at Tim Hortons Field, in Hamilton, Ont., home of the Hamilton Tiger-Cats, the National Hockey League (NHL®) announced today. The game will be broadcast on TNT, Sportsnet, via stream on SN NOW, NHL Live and TVA Sports at 3 p.m. ET. 
Workforce Development Program Launches in Support of Tourism And Hospitality Community in Toronto, Mississauga and Brampton
Destination Toronto 
A new workforce development program is now available that you can take advantage of today. Hospitality EDGE offers a highly curated suite of free online courses for returning workers, current workers looking to up-skill, and those interested in joining the hospitality industry. The new program offers courses connected to five critically-needed skill sets for today's workforce: Health & Safety; Customer Service; Digital Literacy; Inclusive and Sustainable Tourism; and Resiliency. Hospitality EDGE is delivered by Destination Toronto in close partnership with the City of Toronto's Economic Development & Culture department, Tourism Mississauga and the Tourism Office of the City of Brampton with funding from the Ontario Ministry of Heritage, Sport, Tourism, and Culture Industries.
More information, registration, course descriptions and eligibility criteria can be found here. 
Tourism SkillsNet North
Destination Northern Ontario 
Did you know you can use the Tourism SkillsNet North program to help fill your rehiring needs for 2021? If you have employees you've had to lay off or let go because of the pandemic and are going to be hiring back as COVID-19 restrictions lift, now is the time to act to ensure you qualify for these special subsidies. With access to 30% of wages, up to a maximum of $3,000 per employee available for qualifying employers, the time to act is now! Any employer can only qualify for up to two positions.  To learn more please click on the link in the title.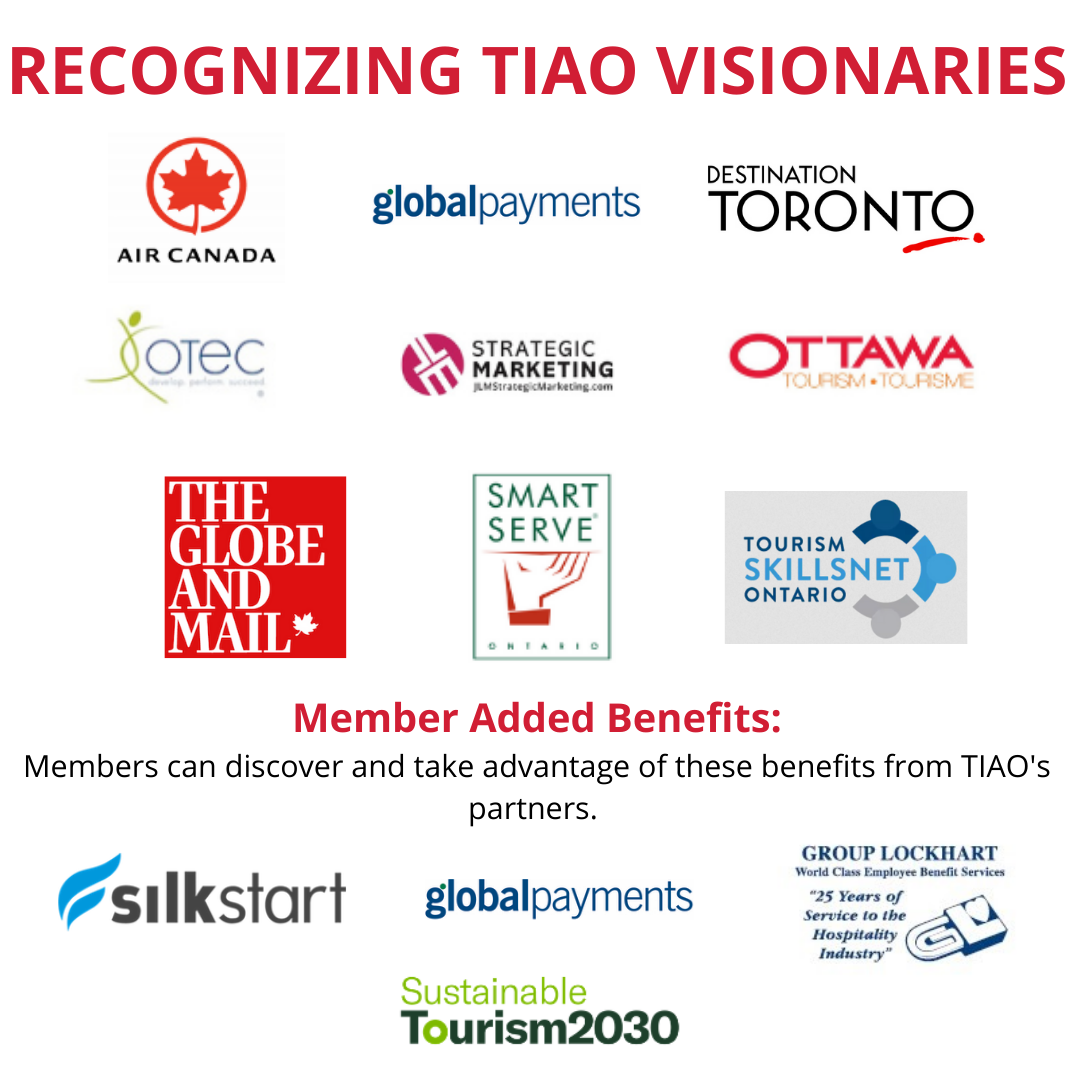 Copyright © 2021

Tourism Industry Association of Ontario

, All rights reserved.
 

This email was sent by:
Tourism Industry Association of Ontario
439 University Avenue, Suite 1400
Toronto, Ontario, M5G 1Y8

 

You have received this email because you are a member or existing contact of Tourism Industry Association of Ontario, a membership organization powered by SilkStart. update notification preferences unsubscribe from this list