Your weekly digest from TIAO, updating you on the latest industry news, advocacy issues and upcoming events.
Does this email not look right? Try viewing this email in a browser.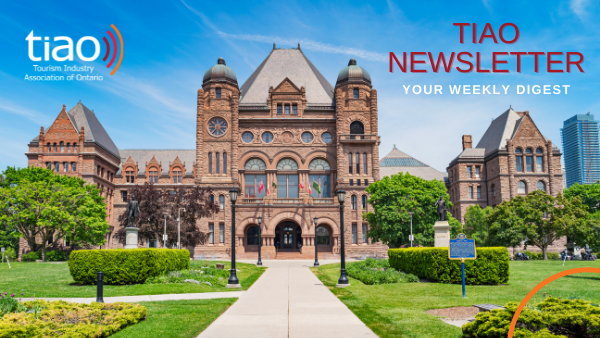 Follow us on our social media channels for news, industry briefs and information with a focus on validity and relevance to our industry. 
---
ONTARIO VOTES 2022:
#ONTARIONEEDSTOURISM
On June 2, Ontario will head to the polls to elect a new provincial government to serve in the 43rd Parliament of Ontario. This election will shape Ontario's economic strategies and we must ensure that every candidate vying for elected office understands the challenges faced by the tourism industry and the opportunities for growth and prosperity if we are to ensure our recovery is realized throughout the province.
TIAO has launched the non-partisan microsite OntarioNeedsTourism.ca that is designed to help start a conversation with all candidates about why #OntarioNeedsTourism
We've created an easy-to-use election toolkit, so that you can engage local candidates in your riding with the touch of a button, sharing key messaging and images and by downloading our briefing documents on key topics such as supporting the return of travel, growing the tourism industry, building the workforce we need and rebuilding tourism as a key economic driver.
There has never been a more critical time to talk about the importance of the tourism industry in Ontario and with your support, we can ensure tourism is a key issue during this election.
TIAO ATTENDS
NOMA 2022
TIAO recently attended the 2022 Conference of the Northwestern Ontario Municipal Association (NOMA), held in-person in Fort Frances. TIAO was pleased to present a tourism panel with NOTO and Destination Northern Ontario. Entitled 'Tourism and Municipalities: Working Together in the North,' the panel session provided an overview of where Northern Ontario's tourism sector has been over the last two years, where it is now, the opportunities and challenges moving forward on the road to recovery, and areas where northern municipalities can work together with Destination Northern Ontario and partners to benefit and grow local tourism.
TIAO thanks NOMA for the opportunity to engage with northern stakeholders on tourism issues, and Laurie Marcil (NOTO) and David MacLachlan (Destination Northern Ontario) for an insightful panel session.
---
TIAO AND MMAH HOST
ROUNDTABLE MEETING ON MAT
TIAO was pleased to host a roundtable meeting on the Municipal Accommodation Tax (MAT) with the Municipal Finance Policy branch of the Ministry of Municipal Affairs and Housing (MMAH). The roundtable meeting explored key challenges smaller municipalities have experienced with regards to MAT implementation.

The meeting focused on shared challenges around collecting MAT from short-term rental accommodators and platforms, and additionally provided an overview of other issues, such as ensuring MAT monies can best support local tourism strategies, revisiting the current municipal share of the MAT, providing a provincial toolkit on MAT application, HST remittance, and exempting the credit card processing fee for MAT charges.

TIAO led a tourism delegation with representatives from destination marketing organizations, regional tourism organizations, municipalities, sector associations, and other tourism entities. On the provincial side, the roundtable featured cross-ministerial representation from MMAH, the Ministry of Finance (MOF), and the Ministry of Heritage, Sport, Tourism and Culture Industries (MHSTCI).

With tourism recovery underway but slow-going and COVID-19 relief waning, the MAT is becoming an increasingly important source of long-term tourism funds—one critical to the recovery and sustainability of local tourism economies. As such, the roundtable was an opportune time for provincial officials to learn from stakeholders about how the MAT is working in practice and how it could work better to support tourism in Ontario. This roundtable listening session laid the groundwork for revisiting the MAT framework post-election.

TIAO thanks MMAH for their collaboration, MOF, MHSTCI, and the roundtable tourism delegation, and looks forward to continuing the dialogue with all parties on the MAT.
---
GOVERNMENT OF CANADA ANNOUNCES $68.5M IN RELIEF SUPPORT FOR SOUTHERN ONTARIO TOURISM SECTOR
On April 6, 2022, the Federal Economic Development Agency for Southern Ontario (FedDev Ontario) announced a total investment of $68.5 million through the Tourism Relief Fund for Indigenous Tourism Ontario (ITO) and 11 RTOs.
$3.5 million will go to ITO to deliver non-repayable contributions of up to $100,000 to Indigenous businesses, not-for-profit organizations, Band Councils, and Indigenous communities to invest in new or enhanced tourism experiences, upgrade tourism assets, attract domestic and international tourists, and support Indigenous businesses and organizations with pandemic recovery.
A total of $65 million will go to 11 RTOs across southern Ontario, which will distribute the funding through non-repayable contributions of up to $100,000 to southern Ontario tourism businesses and organizations to innovate and invest in new and enhanced tourism experiences. The fund will be open to incorporated businesses, not-for-profit incorporated organizations, municipalities, and Indigenous-owned businesses, communities, and organizations.
TIAO welcomes this announcement, which will support the local recovery needs of tourism businesses, organizations, and regions in southern Ontario.
More information on how to apply for support will be available on the ITO and eligible RTO websites.
---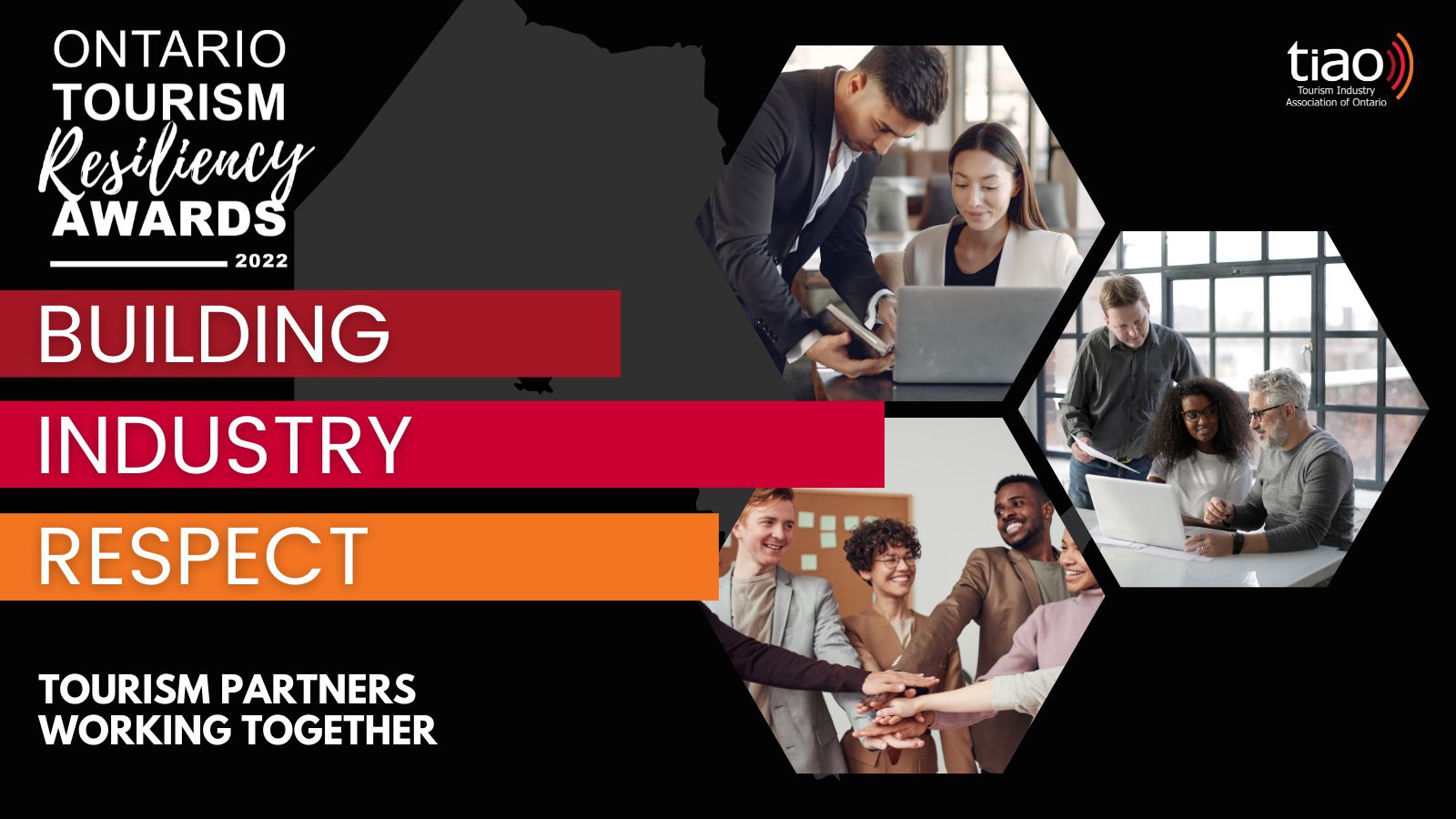 NOMINATIONS FOR 2022 ONTARIO TOURISM RESILIENCY AWARDS ARE OPEN!
2021 continued to be a year that challenged our industry, reinforcing our need for determination and perseverance. It just made sense for us to continue to recognize those that have shown resiliency, gained inspiration from others and look towards rebuilding with the Ontario Tourism Resiliency Awards.
Click the here to learn more and begin the nomination process!
---

BUILDING INCLUSIVE TOURISM
MAY 11: JOB VACANCIES? CONSIDER THE DISABILITY TALENT POOL
Join us by registering for each webinar in our monthly series on Building Inclusive Tourism.
On Wednesday, May 11, 2022, at 12PM, we are presenting "Job Vacancies? Consider the Disability Talent Pool".
Session Information: 
Hiring people with disabilities isn't "doing the right thing."  It's "doing the right thing for business."  The true value for organizations doesn't come from ticking the right boxes, but from accessing the benefits of an inclusive environment.  
The business opportunity is irrefutable. Employing people with disabilities means better performance.  There is not one industry in which people with disabilities are unable to work. There are as many opportunities as there are businesses, and you can access work-ready individuals who are prepared to positively contribute to their communities, often without extra costs on accommodations. You can broaden your pool of skilled candidates across all industries by including people with disabilities.  
You won't have to lower the bar – just open your door a little bit wider.
Join us on May 11th for our next DEI Webinar: Job Vacancies? Consider the Disability Talent Pool.
Experts:  
Fatima Finnegan, Vice President, Workforce Initiatives & Industry Relations, ORHMA
Donald Guse Salah, Program Manager for the Discover Ability Network, Ontario Chamber of Commerce
Liana Carniello, Director, Human Resources, Sheraton Centre Toronto Hotel
Register now and let the learning begin, please click here.
---
PERCEPTIONS OF ONTARIO
AS A DESTINATION FOR LGBT+ TRAVELLERS SURVEY
Tourism partners in Ontario are conducting research on LGBT+ traveller perceptions of various regions of the province as a vacation destination. The survey also seeks to gather information on what types of tourism products and experiences these LGBT+ travellers would like to enjoy while in Ontario. If you identify as LGBT+, please take a few minutes to complete the survey. Your input will help to inform tourism development in Ontario. Thank you.
To take the survey, please click here.
---
JOIN TIAO IN TAKING THE PLEDGE
- AND ENSURE THAT ONTARIO IS THE MOST COMMITTED PROVINCE TO
SUSTAINABLE TOURISM
Are you interested and committed to being more sustainable? Are you curious, but don't know where to start. Start your 2022 by taking the pledge.
The Sustainable Tourism 2030 Pledge is a commitment to improve the sustainability performance of your tourism business or destination between now and 2030... but this is more than a pledge.
Launched in June 2021, the Sustainable Tourism 2030 Pledge is a global movement of individuals, businesses, and organizations within the tourism and hospitality industry that believe tourism has a tremendous opportunity to become a force for good and change the world. We believe that improving the social, cultural, environmental, and economic performance of our industry in support of the UN Sustainable Development Goals and UN 2030 Agenda for Sustainable Development is not a trend or a cause, but is essential to the long term health and well-being of this important sector of the global economy. The Sustainable Tourism 2030 Pledge is built upon the GreenStep Sustainable Tourism criteria, which is aligned with, and in the case of the business criteria, has achieved "Recognized" status, with the Global Sustainable Tourism Council. We have set a goal of achieving this. 
Take the pledge here: https://www.sustainabletourism2030.com/pledge/
---

TOURISM & HOSPITALITY EMERGENCY RECOVERY
(THER)
As businesses and operators prepare for a strong summer season, workforce recovery remains a challenge. Access tools and strategies specific to your region, including readiness assessments, real-time data, and workshops for businesses. Learn more at LetsGetReady.ca
Vous vous préparez pour la saison printemps-été? Les renseignements sur le marché du travail local et des données sur les prévisions économiques doivent être fournis aux destinations en temps réel pour les aider à prendre des décisions. Pour en savoir plus sur la manière dont l'OTEC et ses partenaires appuient la relance selon les destinations, visitez onseprepare.ca
---
SAFE TRAVELS STAMP
ADMINISTERED BY TIAO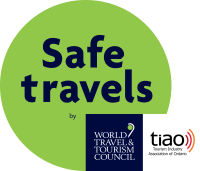 TIAO has been chosen by the World Travel and Tourism Council (WTTC) to administer the Safe Travels Stamp in Canada. The Safe Travels Stamp is an international symbol designed to allow travellers to recognize governments and companies around the world, which have adopted health and hygiene standardized protocols  – so consumers can experience 'Safe Travels'.
As we are being asked to limit our travel, recognize that the Safe Travels Stamp contributes to comfort with consumer sentiment both from travelers to your area and for your local community. This recognition can lend itself to peace of mind.
Our application process has moved to an online system and you can access it here. Almost 2000 businesses have been approved. See list of successful applicants here.
---
DO YOU HAVE
YOUR TIAO PROUD MEMBER LOGO?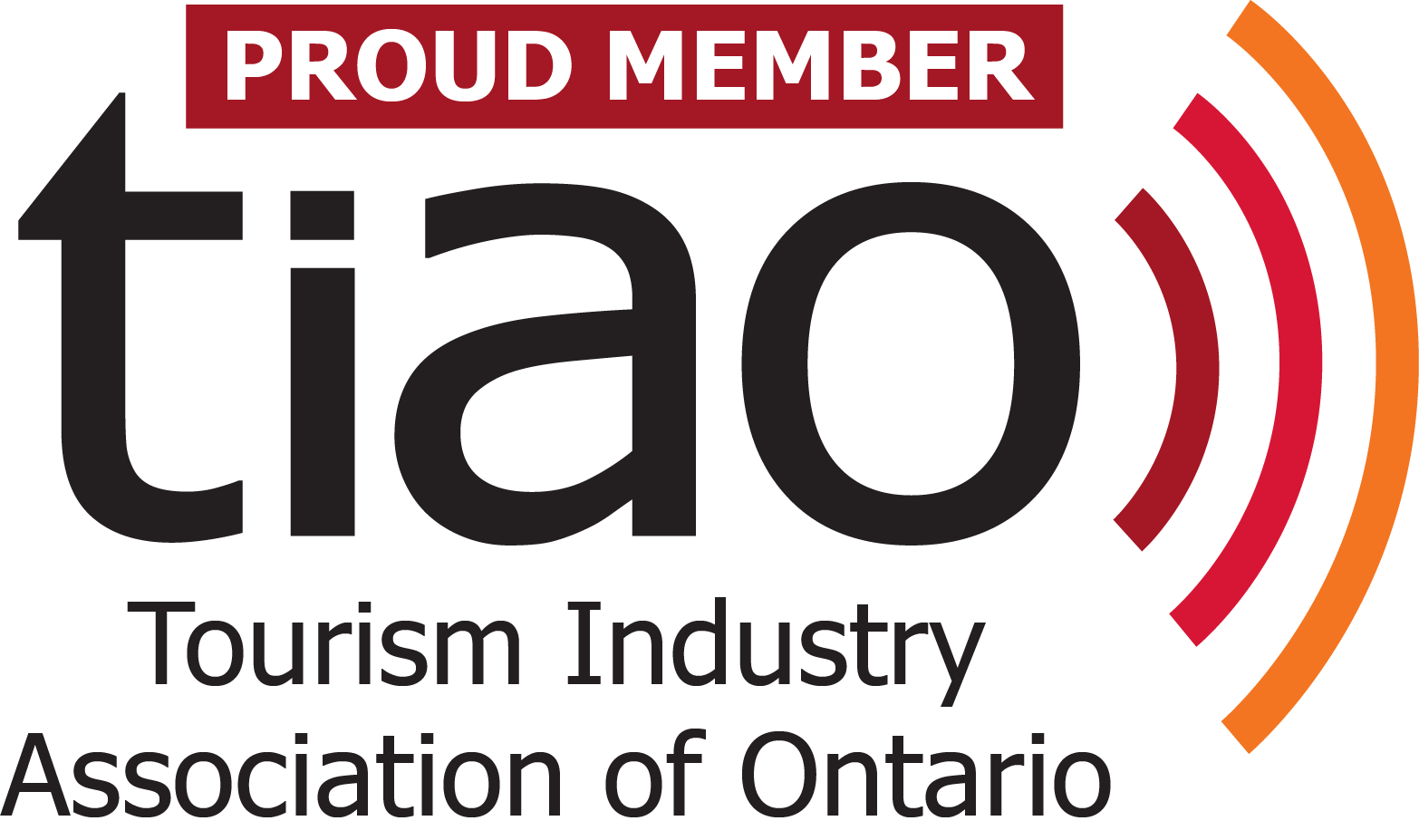 We value our members and are proud to show you off, which is why we have
a special TIAO "Proud Member" logo for your use. If you are a member
and don't have the updated version, please reach out here.
 
MEMBERSHIP IN 2022
– IS IT COMPLIMENTARY?
In 2020, thanks to a grant provided by the Ministry of Heritage, Sport, Tourism and Culture Industry, we had the opportunity to be able to extend complimentary membership for one year.  TIAO then chose to extend this again in 2021 recognizing the continued struggle.  We need to move forward and rebuild but we know that Re-opening does not mean recovery. 
In yet another transition year - we need to charge for membership - but we are keeping our rates level and asking the RTOs, DMOs, Sector Associations, Government, Tourism Industry Suppliers and Educators to pay - as we work with you to cascade up and down the information so that we can continue to collaborate and work together to deliver the voice to industry.
We are offering complimentary membership to tourism operators IF the tourism operator is a member of their local DMO and/or Sector Association.  We recognize that tourism operators are still challenged. By aligning with the DMOs/Sector Associations we are allowing tourism operators to not have to choose IF they can only afford one membership - we want them to work with those that can market and bring them business.  
For those tourism operators that are able to and want to contribute to green shoots to support TIAO's advocacy efforts, this is greatly appreciated.
We look forward to hearing from you, having more input, strengthening our industry's voices and making sure tourism is represented.
Contact us for 2022 membership by emailing us directly at

membership@tiaontario.ca
If you are a tourism operator that would like to contribute more than your membership dollars to TIAO to support our advocacy efforts, you can do so in one of two methods:
Sponsorship of an existing action - Tourism Issues Forum, Policy Speaker Series, AGM, and/or Ontario Tourism Summit

Become a

Green shoots

sponsor 🌱 - For those members that can afford to pay more than their membership, we will recognize the value of their existing membership through sponsorship (Green shoots sponsor) and use this value of their membership to continue the research and vital actions to rebuild and represent the industry's voice to government in Ontario.
How does this work if I want to become a member of TIAO?
Welcome, we are glad to extend this to the industry. We ask that you reach out to us directly at: membership@tiaontario.ca We will set up your membership. We will also extend to you the option as we do to our existing members.
Membership within TIAO for a period of one year from date of signing.

Opportunity to sponsor an existing action - Tourism Issues Forum, Policy Speaker Series, AGM, and/or Ontario Tourism Summit AND/OR become a

Green shoots

sponsor 🌱 - For those members that can afford to pay more than their membership, we will recognize the value of their existing membership through sponsorship (Green shoots sponsor) and use this value of their membership to continue the research and vital actions to rebuild and represent the industry's voice to government in Ontario.

Why Green shoots? 
Green shoots is a term used to describe signs of economic recovery or positive data during an economic downturn. The term green shoots is a reference to plant growth and recovery and has been used during down economies to describe signs of similar growth.
Welcome to the Tourism Industry Association of Ontario. 
We are your association, and we are here for you!
---

---
GOVERNMENT RELEASES
-----------------------------------------------------------------------------------
Canada and Ontario Invest in Community and Recreation Infrastructure
Infrastructure

The Government of Canada is investing more than $20.8 million in 12 community and recreation infrastructure projects through the Community, Culture and Recreation Stream of the Investing in Canada Infrastructure Program. The Government of Ontario is providing over $17.3 million, while recipients and partners are contributing over $13.8 million in total.
---
NEWS
-----------------------------------------------------------------------------------
Scroll down to check out news articles in each of these sections:
AWARDS & RECOGNITION

BUSINESS DEVELOPMENT

COVID-19 IMPACT

FESTIVALS & EVENTS

FUNDING & GRANTS

LEADERSHIP

TRANSPORTATION
---
AWARDS & RECOGNITION
Award Winning Bicycle Friendly Businesses Ready to Welcome Cyclists Across Ontario
Ontario By Bike
As the cycling season gets going in full with warmer ride temperatures and summer ahead, Ontario By Bike announces the 23 best bicycle friendly businesses and award winners for 2022, across the province.
Niagara Tourism Hub Wins Gold Hermes Creative Video Award
Niagara Getaway Information Centre
Hermes Creative Awards is an international competition for creative professionals involved in the
concept, writing, and design of traditional and emerging media recognizing outstanding industry work.
---
BUSINESS DEVELOPMENT
Ontario Parks - Advanced Daily Vehicle Permit Sales
Ontario Parks
Ontario Parks, in response to the increased demand and popularity, introduced a new service in 2021 to help visitors secure their day use spot up to five days in advance of arrival in 17 provincial parks. 
---
COVID-19 IMPACT
Returning festivals could spell recovery for Kingston tourism
Global News
Kingston city council has approved a staff report declaring three festivals and the Public Market behind city hall as municipally significant. The declaration enables festivals to apply for a permit to serve alcohol. It's also a signal that the 2022 summer may look a lot more summers past — prior to the pandemic.
Local lodge optimistic for tourism season as border restrictions loosen
Dryden Now
This summer could be the first somewhat normal summer in over two years, due to the COVID-19 pandemic, which is very good news for the northwestern Ontario tourism industry.
---
FESTIVALS & EVENTS
Summerlicious 2022 Application Deadline Extended to May 6
City of Toronto
The City of Toronto is extending the submission deadline for restaurants to participate in the Summerlicious 2022 program to May 6.
---
FUNDING & GRANTS
Thunder Bay offers grants for downtown improvements
Northern Ontario Business
Thunder Bay property owners eligible for grants up to $25,000 to support addition of upper floor residential units, facade improvements, more.
Tourism Relief Fund Accepting Applications Through Regional Tourism Organizations
Regional Tourism Relief Fund
The Tourism Relief Fund in partnership with Regional Tourism Organizations is available to the tourism sector in southern Ontario for applications up to $100,000. Click the name of your RTO to learn more;
---
LEADERSHIP
Five Indigenous food experts on their favourite Ontario food experiences
Globe and Mail
From foraging classes to restaurant hidden gems to must-visit markets, Indigenous food experts share their recommendations.
---
TRANSPORTATION
Province budgets for twin bridge over canal, GO service expansion in Niagara
The Niagara Independent
A major part of the PCs' record-breaking spending plan is transportation infrastructure and public transit, with $86.7 billion set aside over the next 10 years for highway rehabilitation, bridge building, GO expansion, and the like.
May 9 - 11, 2022 Revive Your Business At The 77th Edition Of RC Show

May 11, 2022 TIAO Presents: Learning About the DiscoverAbility Network

May 13 - 14, 2022 Hamilton's Food and Drink Festival

May 13 - 29, 2022 Ontario Festival of Small Halls

May 23 - 27, 2022 Rendez-vous Canada+ (RVC+) 

June 8 - 9, 2022 ON-Ramp: New Horizons in Cultural Tourism

July 19 - 21, 2022 Destinations International: Annual Convention
TIAO members can use the code 22ACTIAO

September 14, 2022 TIAO Presents: How to Work with Post-Secondary to Support a Diverse Workforce (Building Inclusive Tourism Webinar Series)

October 25 - 26, 2022 Ontario Tourism Summit hosted by TIAO

November 2 - 4, 2022 Sport Events Congress 2022

October 24 - 25, 2023 Ontario Tourism Summit hosted by TIAO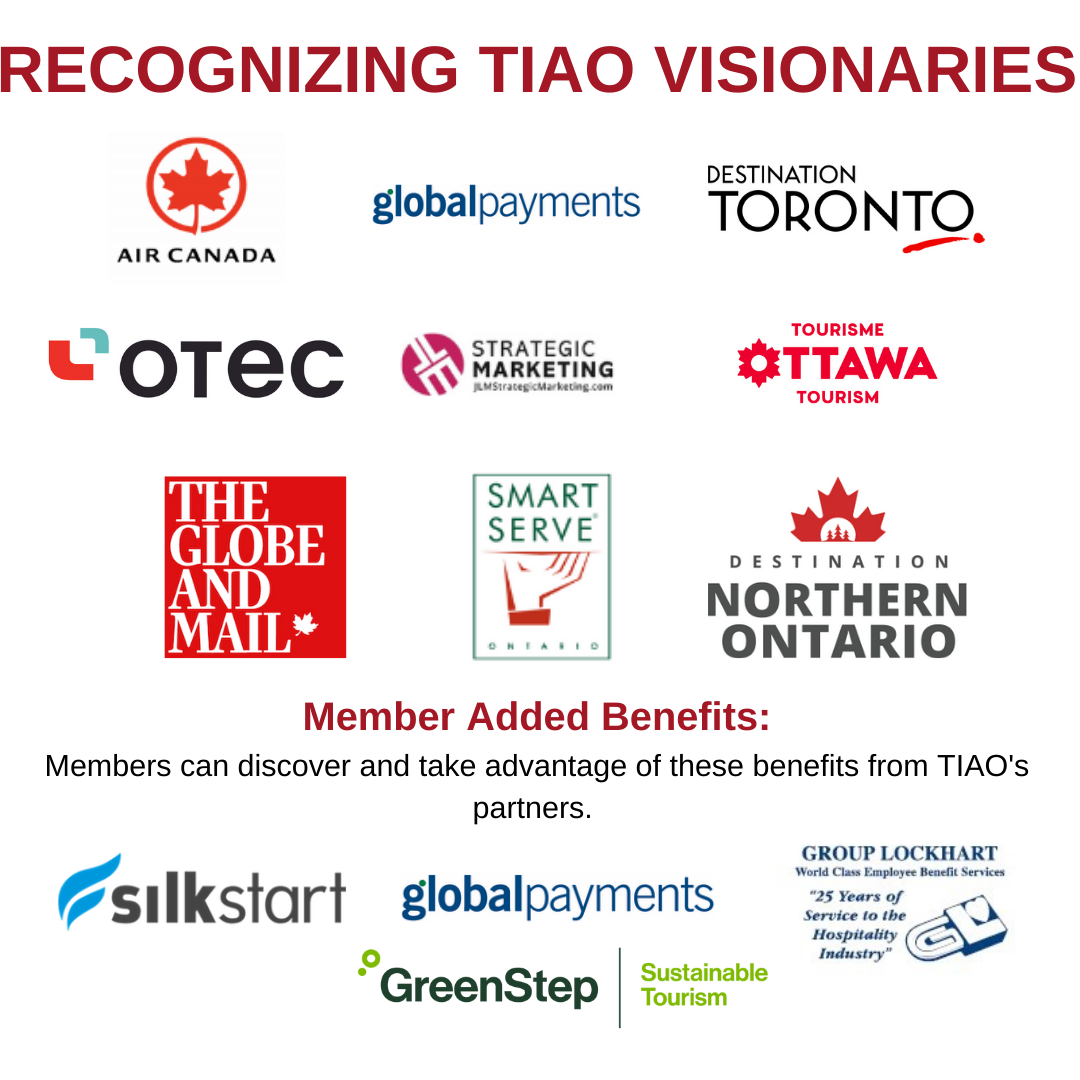 Copyright © 2022

Tourism Industry Association of Ontario

, All rights reserved.
 

This email was sent by:
Tourism Industry Association of Ontario
207 Queens Quay West, Suite 405, Toronto, ON M5J 1A7

 

You have received this email because you are a member or existing contact of Tourism Industry Association of Ontario, a membership organization powered by SilkStart. update notification preferences unsubscribe from this list